Tu gloria Jerusalem (Communio)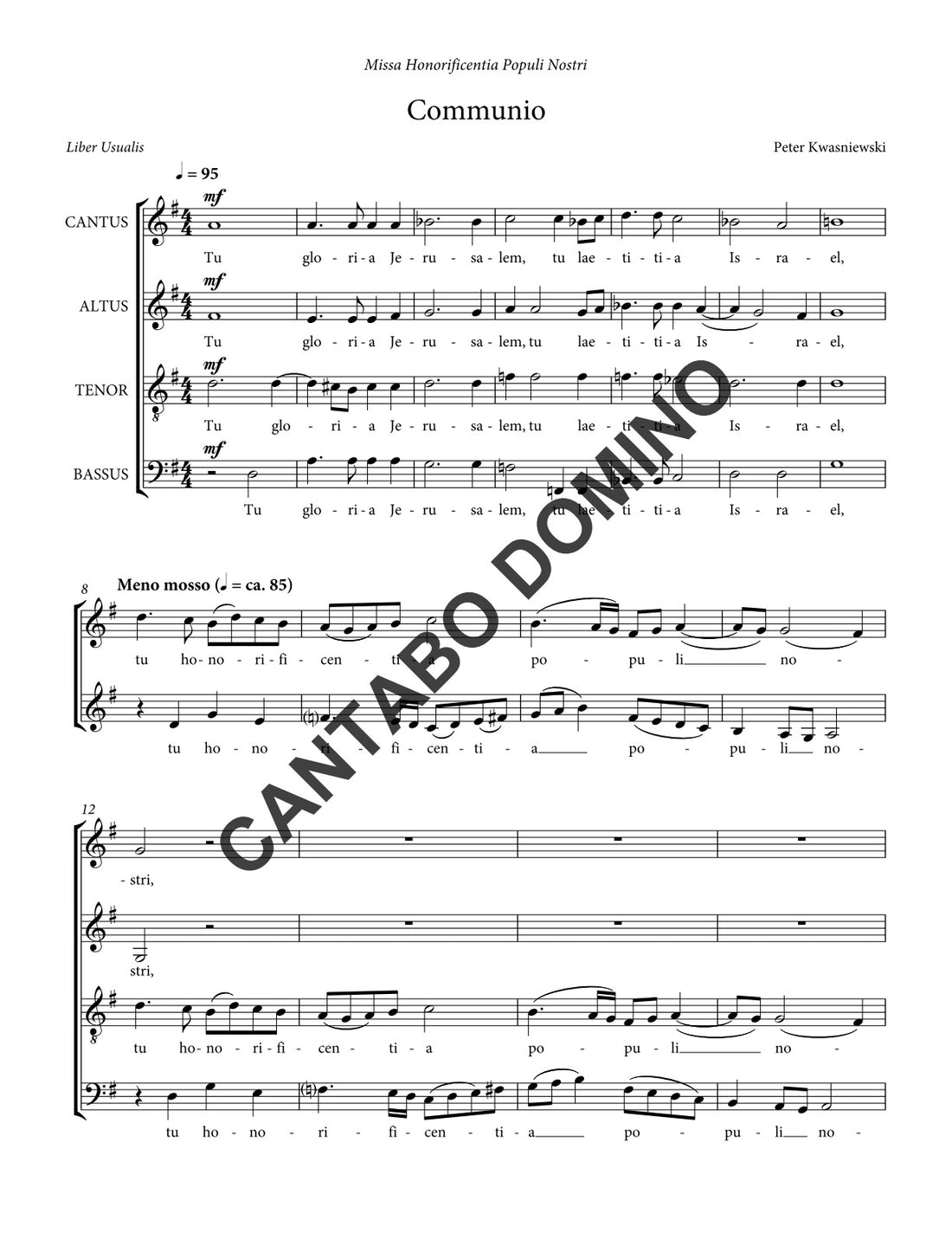 Tu gloria Jerusalem (Communio)
If you are purchasing for multiple performers, please enter the number of copies you will be making of this piece, as only one download will be available per item purchased.
An SATB setting of one of the Marian Communion antiphons from the Roman liturgy. May be used as a Marian motet on any suitable occasion. The motet comes with two psalm-tone verses, with which the choral part may be used as a refrain, thus extending the duration of the piece according to the liturgical needs.
(Also available as part of the Missa Honorificentia Populi Nostri, which contains the full Ordinary of the Mass and the Proper of Our Lady of Innsbruck.)
Tu gloria Jerusalem, tu laetitia Israel, tu honorificentia populi nostri.

V. Benedicta es tu, filia, a Domino Deo excelso prae omnibus mulieribus super terram.

V. Benedictus Dominus, qui creavit caelum et terram, qui te direxit in vulnera capitis principis inimicorum nostrorum.

(cf. Judith 13:23-24)

TRANSLATION

Thou art the glory of Jerusalem, thou the joy of Israel, thou the highest honor of our people.

V. Blessed art thou, O daughter, by the Lord the most high God, above all women upon the earth.

V. Blessed be the Lord who made heaven and earth, who hath directed thee to the cutting off the head of the prince of our enemies.