Three Easter Motets II: Simon Iohannis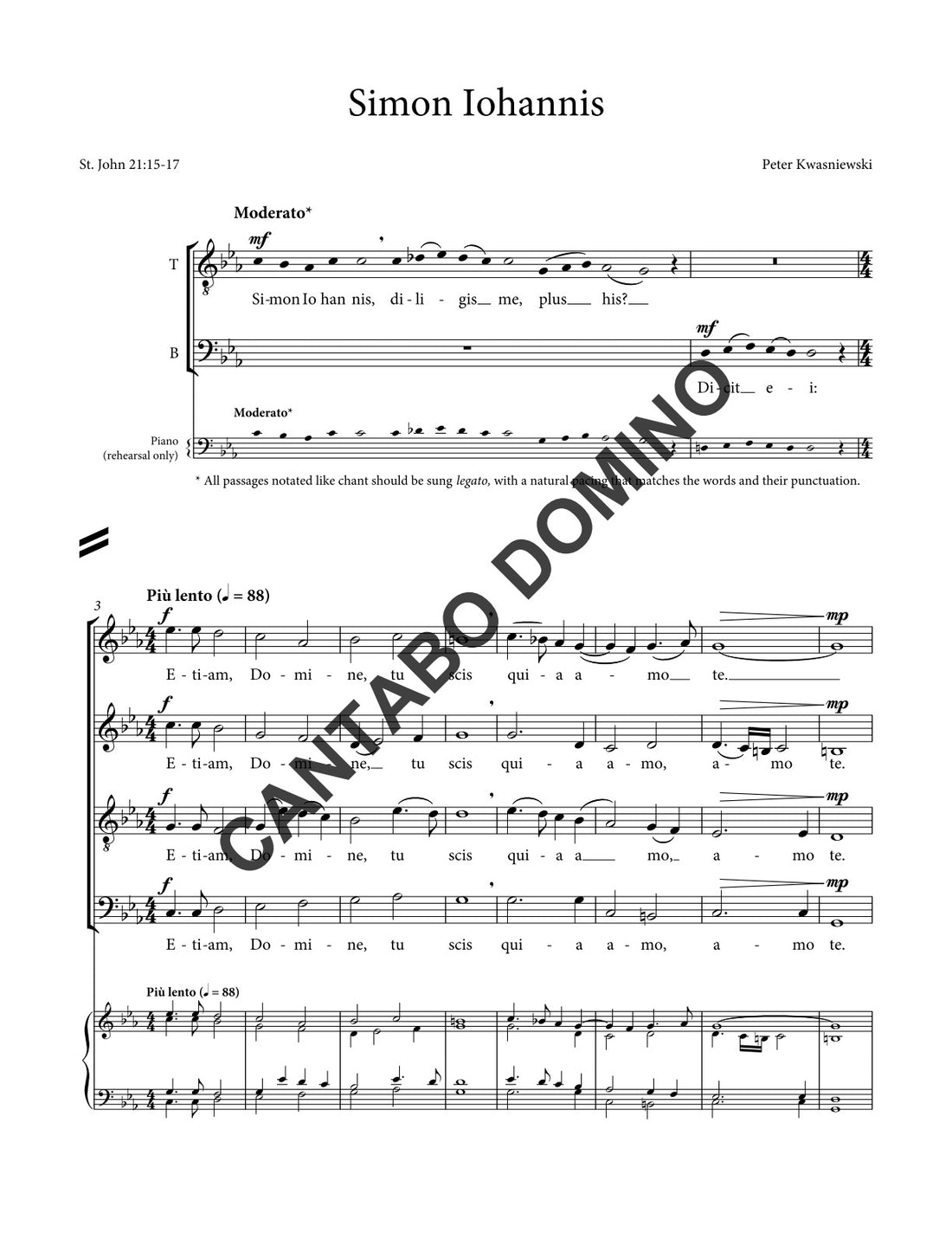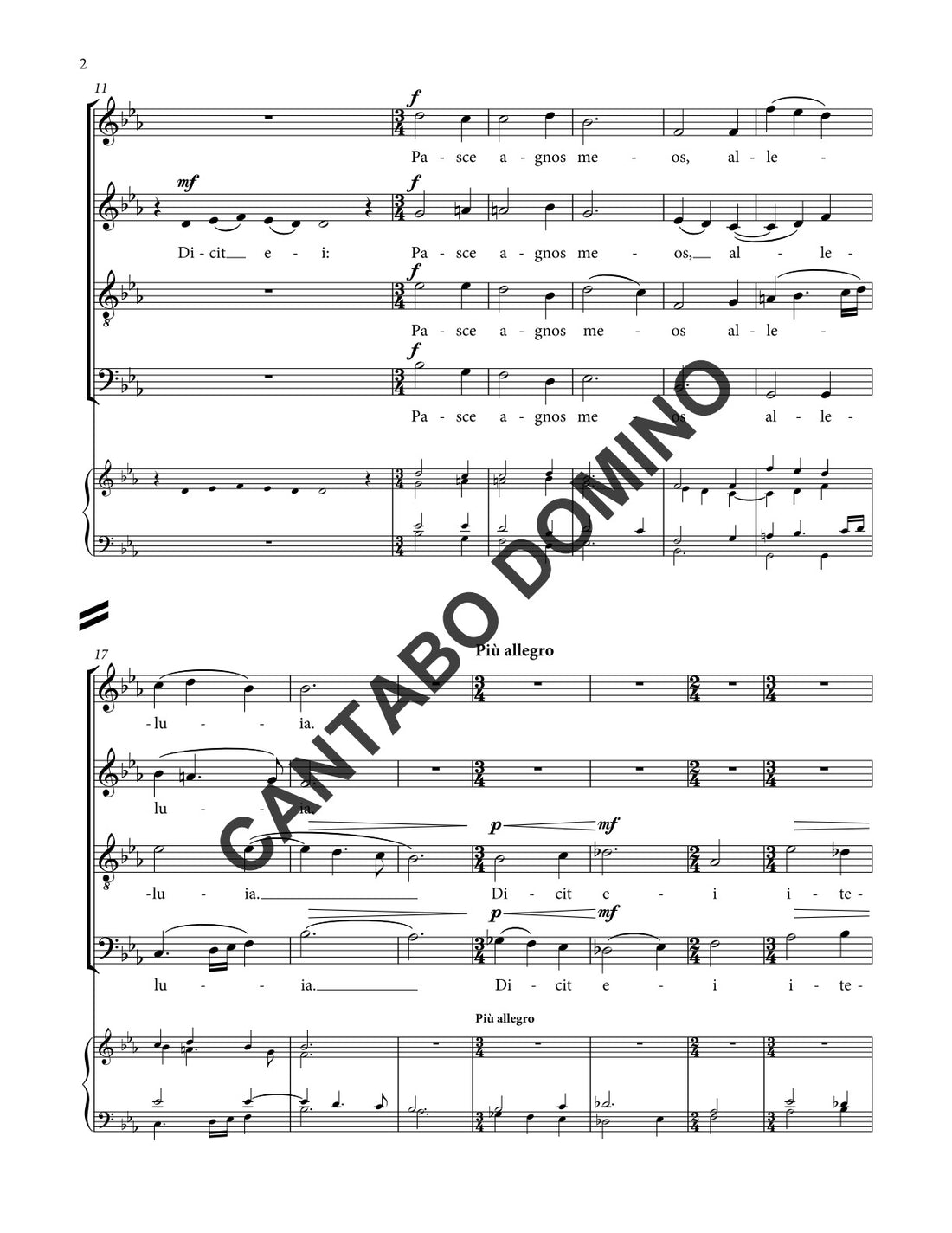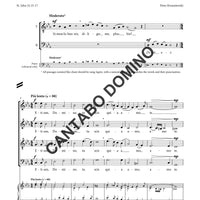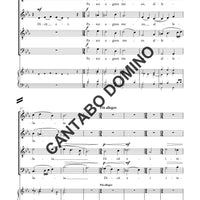 Three Easter Motets II: Simon Iohannis
If you are purchasing for multiple performers, please enter the number of copies you will be making of this piece, as only one download will be available per item purchased.
The Three Easter Motets set to music, for a cappella SATB choir, three remarkable Latin texts well suited to the calm, inward joy of the Paschal season.

The second motet was inspired by a powerful scenes in the Gospel of John, namely, Saint Peter's encounter with Jesus on the shore of the Sea of Tiberias, where the Lord offers Peter three opportunities to undo his threefold denial (Jn 21:15–17).
This motet alternates between homophonic blocks and chantlike episodes, and concludes with an 8-part alleluia.
Simon Iohannis, diligis me plus his?
Dicit ei: Etiam, Domine, tu scis quia amo te.
Dicit ei: Pasce agnos meos. Alleluia.
Dicit ei iterum: Simon Iohannis, diligis me?
Ait illi: Etiam, Domine, tu scis quia amo te.
Dicit ei: Pasce agnos meos. Alleluia.
Dicit ei tertio: Simon Iohannis, amas me? Contristatus est Petrus quia dixit ei tertio:
Amas me?
Et dicit ei: Domine, tu omnia scis:
tu scis quia amo te.
Dicit ei: Pasce oves meas.
Alleluia, alleluia, alleluia.

TRANSLATION

Simon, son of John, do you love me more than these?
He said to him: Yes, Lord, you know that I love you.
He said to him: Feed My lambs. Alleluia.
Again he said to him: Simon, son of John, do you love me?
He said to him: Yes, Lord, you know that I love you.
He said to him: Feed My lambs. Alleluia.
A third time he said to him:
Simon, son of John, do you love me?
Peter was grieved because He said to him a third time:
Do you love me?
And he said to him: Lord, you know everything:
you know that I love you.
He said to him: Feed my sheep.
Alleluia, alleluia, alleluia.

(St. John 21: 15–17)