Three Easter Motets I: Venit Iesus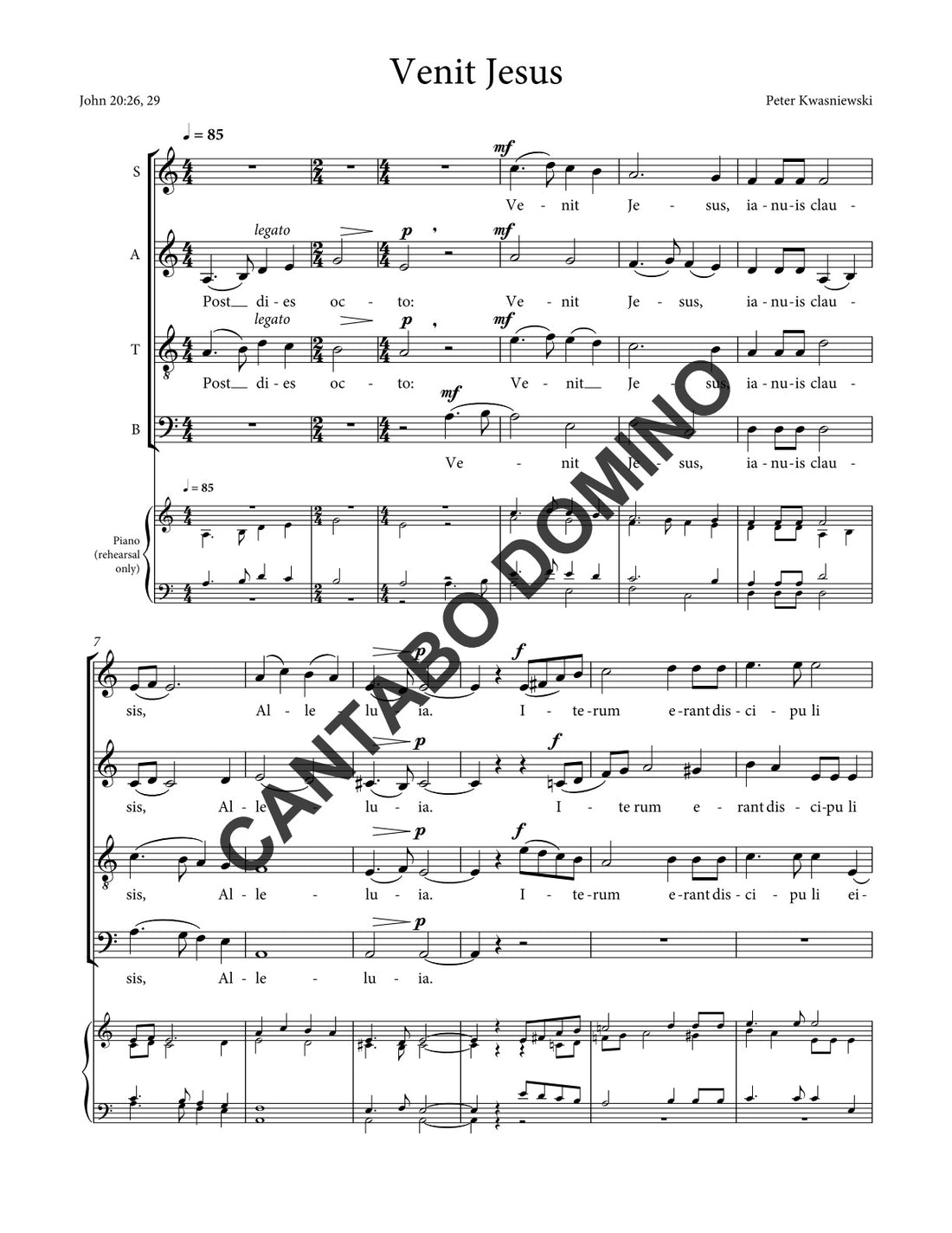 Three Easter Motets I: Venit Iesus
If you are purchasing for multiple performers, please enter the number of copies you will be making of this piece, as only one download will be available per item purchased.
The Three Easter Motets set to music, for a cappella SATB choir, three remarkable Latin texts well suited to the calm, inward joy of the Paschal season.

The first motet was inspired by a powerful scene in the Gospel of John: the sudden appearance of the risen Christ through closed doors, bringing peace to the fear-shackled apostles (Jn 20:26, 29).
Post dies octo:
Venit Iesus, ianuis clausis. Alleluia.
Iterum erant discipuli eius intus:
Et stetit in medio. Alleluia, alleluia.
Et dixit: Pax vobis.
Alleluia, alleluia, alleluia,
Alleluia, alleluia, alleluia.
Beati qui non viderunt et crediderunt.
Alleluia, alleluia, alleluia.

TRANSLATION

After eight days:
Jesus came, the doors being closed. Alleluia.
Again His disciples were within:
And He stood in the midst. Alleluia, alleluia.
And He said: Peace to you.
Alleluia, alleluia, alleluia,
Alleluia, alleluia, alleluia.
Blessed are those who have not seen and yet believe.
Alleluia, alleluia, alleluia.

(St. John 20: 26, 29)