Three Easter Motets (complete set)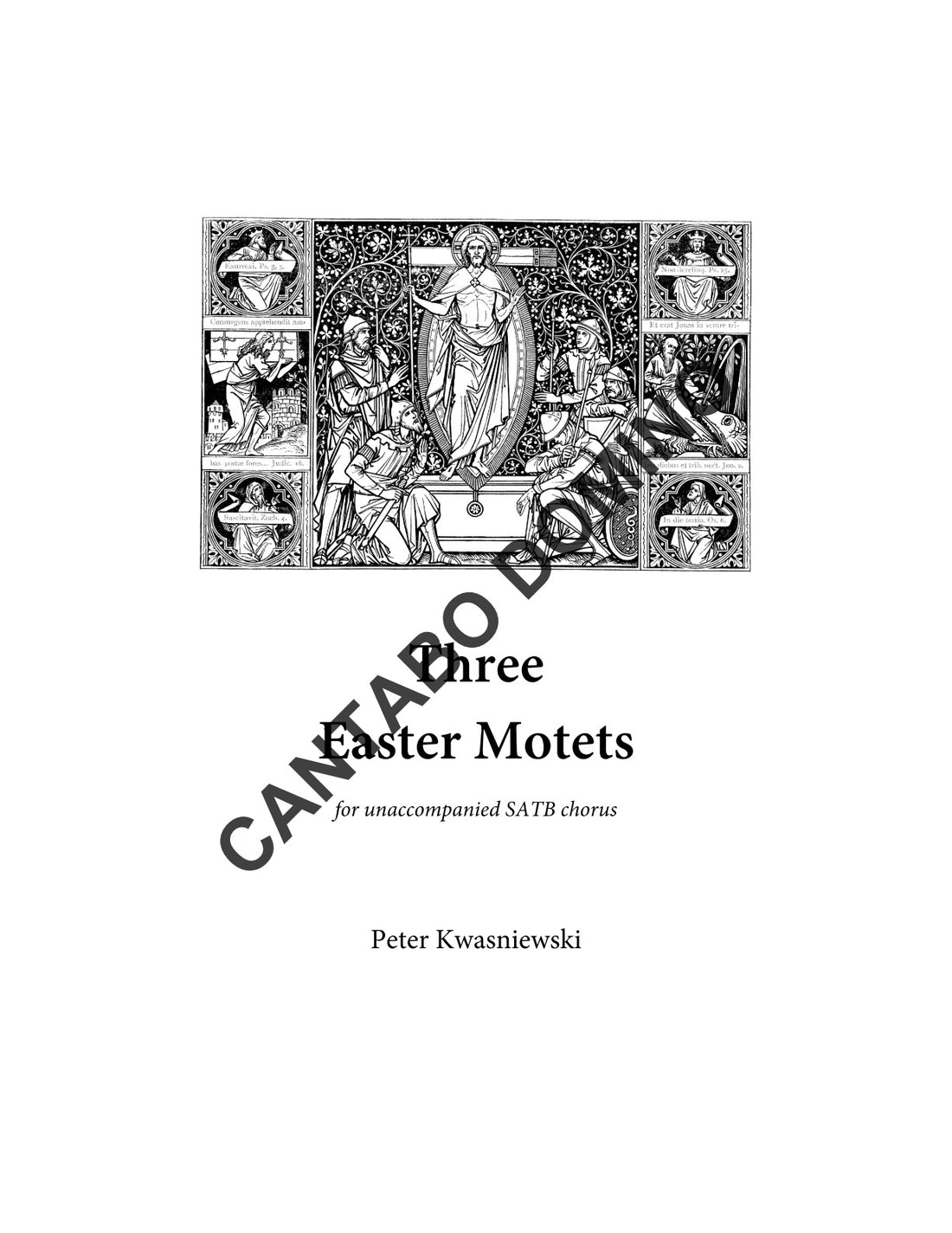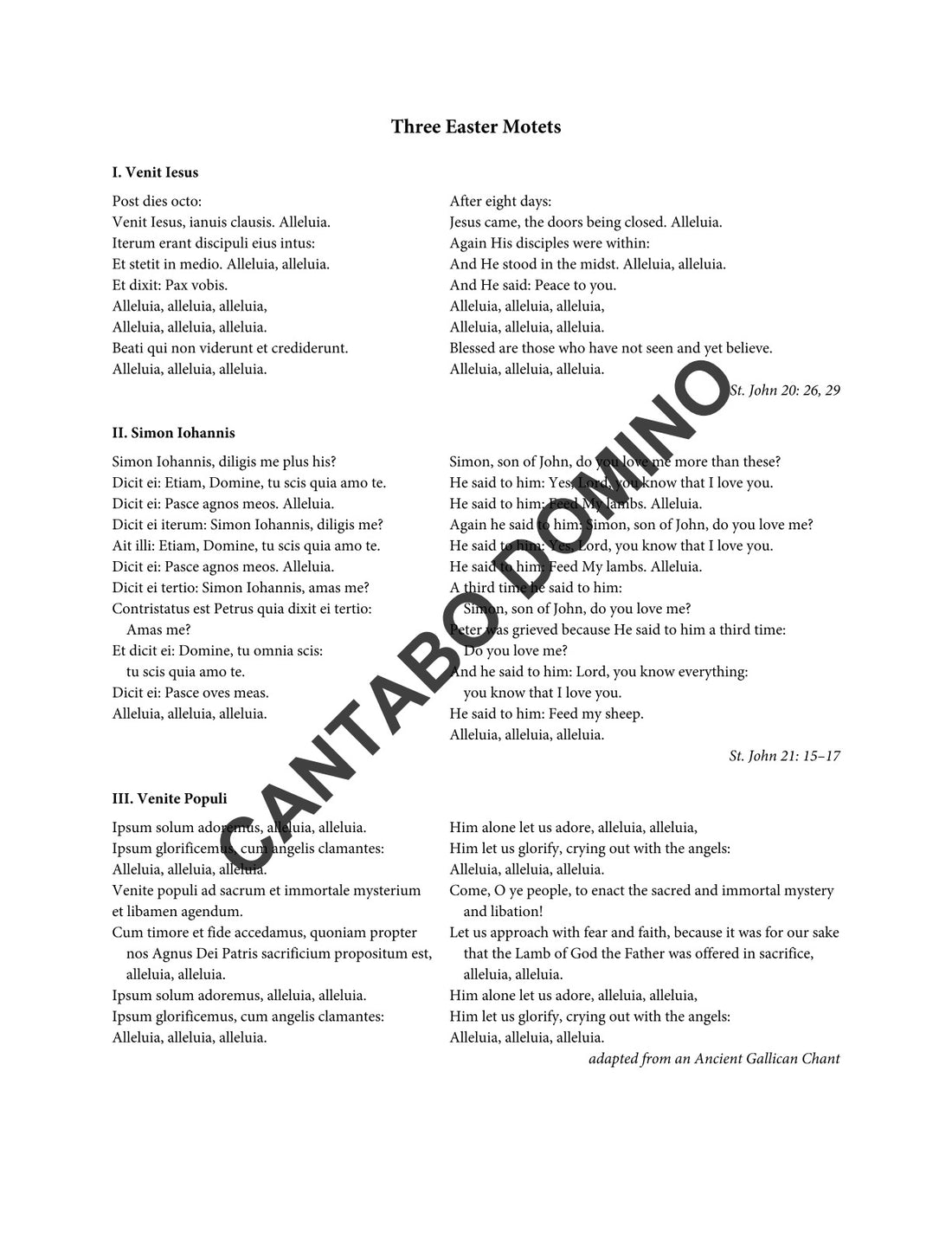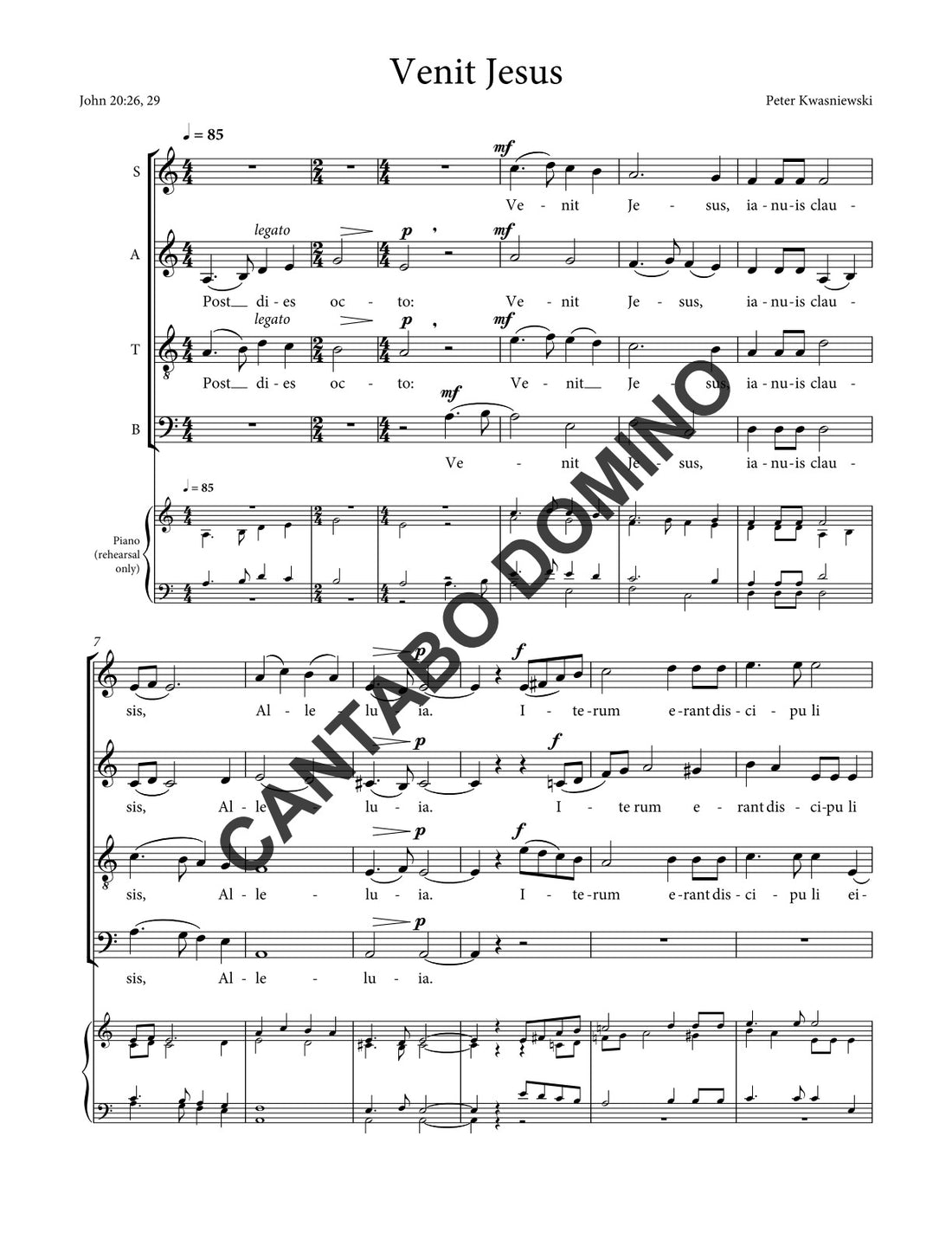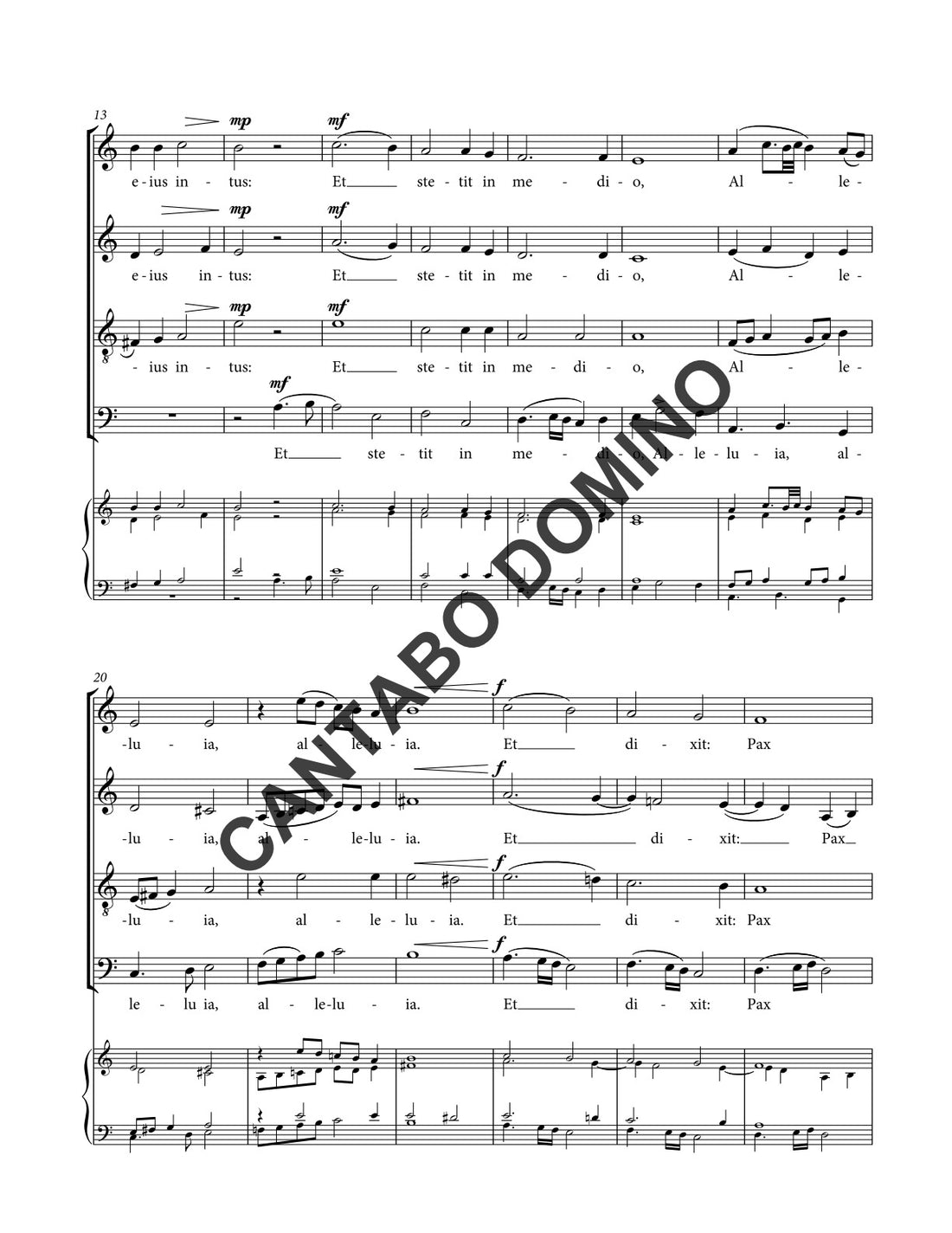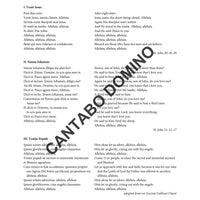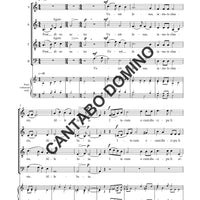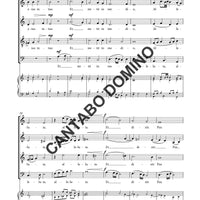 Three Easter Motets (complete set)
If you are purchasing for multiple performers, please enter the number of copies you will be making of this piece, as only one download will be available per item purchased.
The Three Easter Motets set to music three remarkable Latin texts well suited to the calm, inward joy of the Paschal season. Motets I and II were inspired by two powerful scenes in the Gospel of John: the sudden appearance of the risen Christ through closed doors, bringing peace to the fear-shackled apostles (Jn 20:26, 29), and Saint Peter's encounter with Jesus on the shore of the Sea of Tiberias, where the Lord offers Peter three opportunities to undo his threefold denial (Jn 21:15–17). Motet III sets a medieval Gallican prayer that captivated my imagination when I first came across it in Dom Guéranger's Liturgical Year.
All three motets are meant to be sung a cappella.
Ideal for use in Paschaltide, but also for certain feasts of the Lord and of the apostles, especially St. Peter. The third of these motets is more general, talking about the Holy Eucharist offered in sacrifice.
RECORDINGS of these pieces will be found attached to the separate listings of each.
I. Venit Iesus

Post dies octo:
Venit Iesus, ianuis clausis. Alleluia.
Iterum erant discipuli eius intus:
Et stetit in medio. Alleluia, alleluia.
Et dixit: Pax vobis.
Alleluia, alleluia, alleluia,
Alleluia, alleluia, alleluia.
Beati qui non viderunt et crediderunt.
Alleluia, alleluia, alleluia.

------------------------
II. Simon Iohannis

Simon Iohannis, diligis me plus his?
Dicit ei: Etiam, Domine, tu scis quia amo te.
Dicit ei: Pasce agnos meos. Alleluia.
Dicit ei iterum: Simon Iohannis, diligis me?
Ait illi: Etiam, Domine, tu scis quia amo te.
Dicit ei: Pasce agnos meos. Alleluia.
Dicit ei tertio: Simon Iohannis, amas me? Contristatus est Petrus quia dixit ei tertio:
Amas me?
Et dicit ei: Domine, tu omnia scis:
tu scis quia amo te.
Dicit ei: Pasce oves meas.
Alleluia, alleluia, alleluia.

------------------------
III. Venite Populi

Ipsum solum adoremus, alleluia, alleluia.
Ipsum glorificemus, cum angelis clamantes:
Alleluia, alleluia, alleluia.
Venite populi ad sacrum et immortale mysterium et libamen agendum.
Cum timore et fide accedamus, quoniam propter
nos Agnus Dei Patris sacrificium propositum est,
alleluia, alleluia.
Ipsum solum adoremus, alleluia, alleluia.
Ipsum glorificemus, cum angelis clamantes:
Alleluia, alleluia, alleluia.

(For translations, look at each of the individual motets)