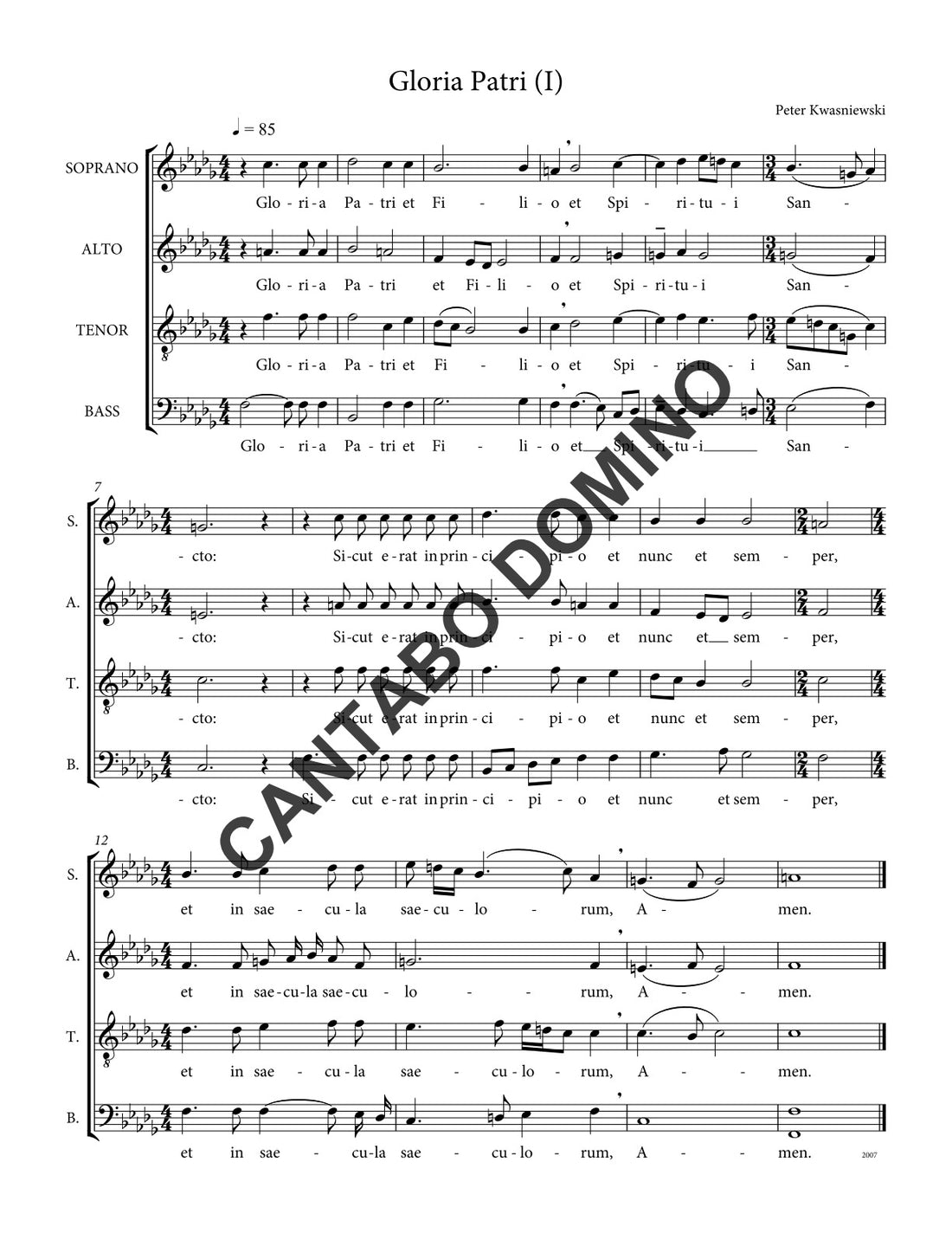 If you are purchasing for multiple performers, please enter the number of copies you will be making of this piece, as only one download will be available per item purchased.
Three SATB settings of the Gloria Patri.
For a special feast or occasion, one of these choral settings could be used after the verse of the Introit, with the antiphon repeated afterwards. The same could be done with the Communion antiphon if verses are used, culminating in the doxology.