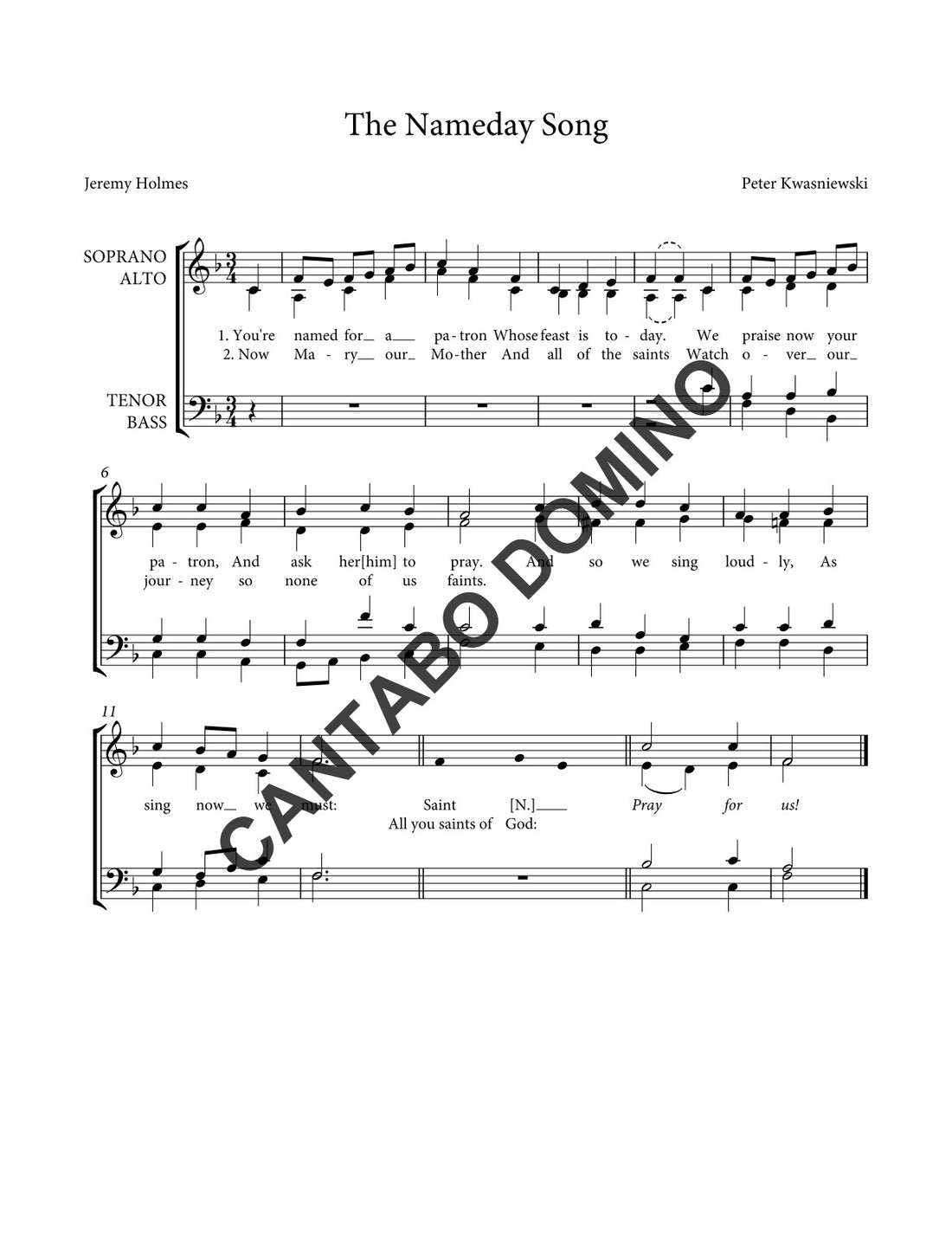 If you are purchasing for multiple performers, please enter the number of copies you will be making of this piece, as only one download will be available per item purchased.
Although the Happy Birthday Song is a fond part of our secular heritage, what should one do on one's nameday? Introducing the Nameday Song
, with words by Jeremy Holmes and music by yours truly! The melody is jolly, as befits the occasion, but offers a discrete nod to the traditional chant for the Litany of the Saints. Sing all four parts if you happen to have a choir at your party; otherwise, just take the top line in unison.
1. You're named for a patron
Whose feast is today.
We praise now your patron,
And ask her[him] to pray.

And so we sing loudly,
As sing now we must:
Saint [N.], pray for us!

2. Now Mary our Mother
And all of the saints
Watch over our journey
So none of us faints.

All you saints of God: