Tantum Ergo (Nine Settings)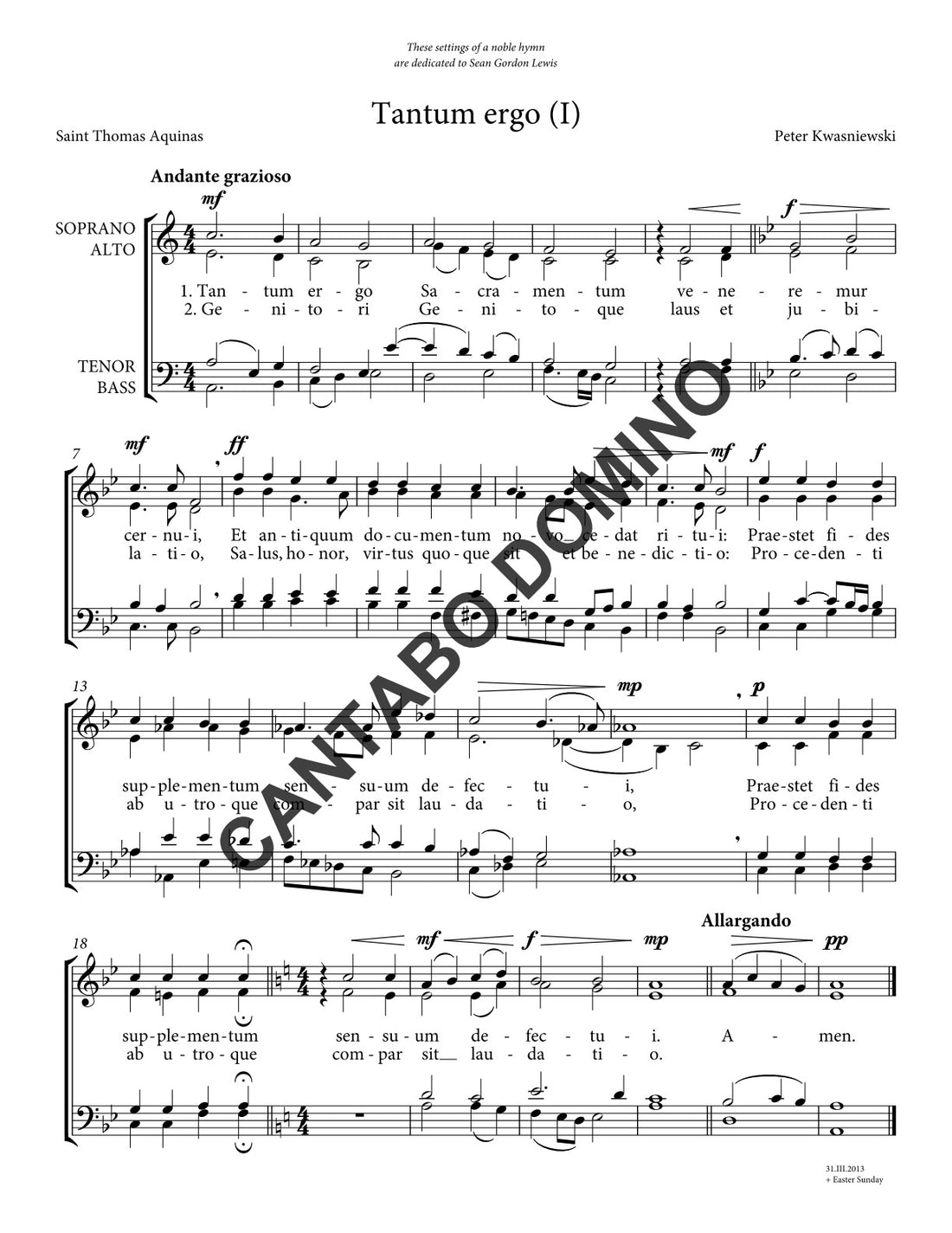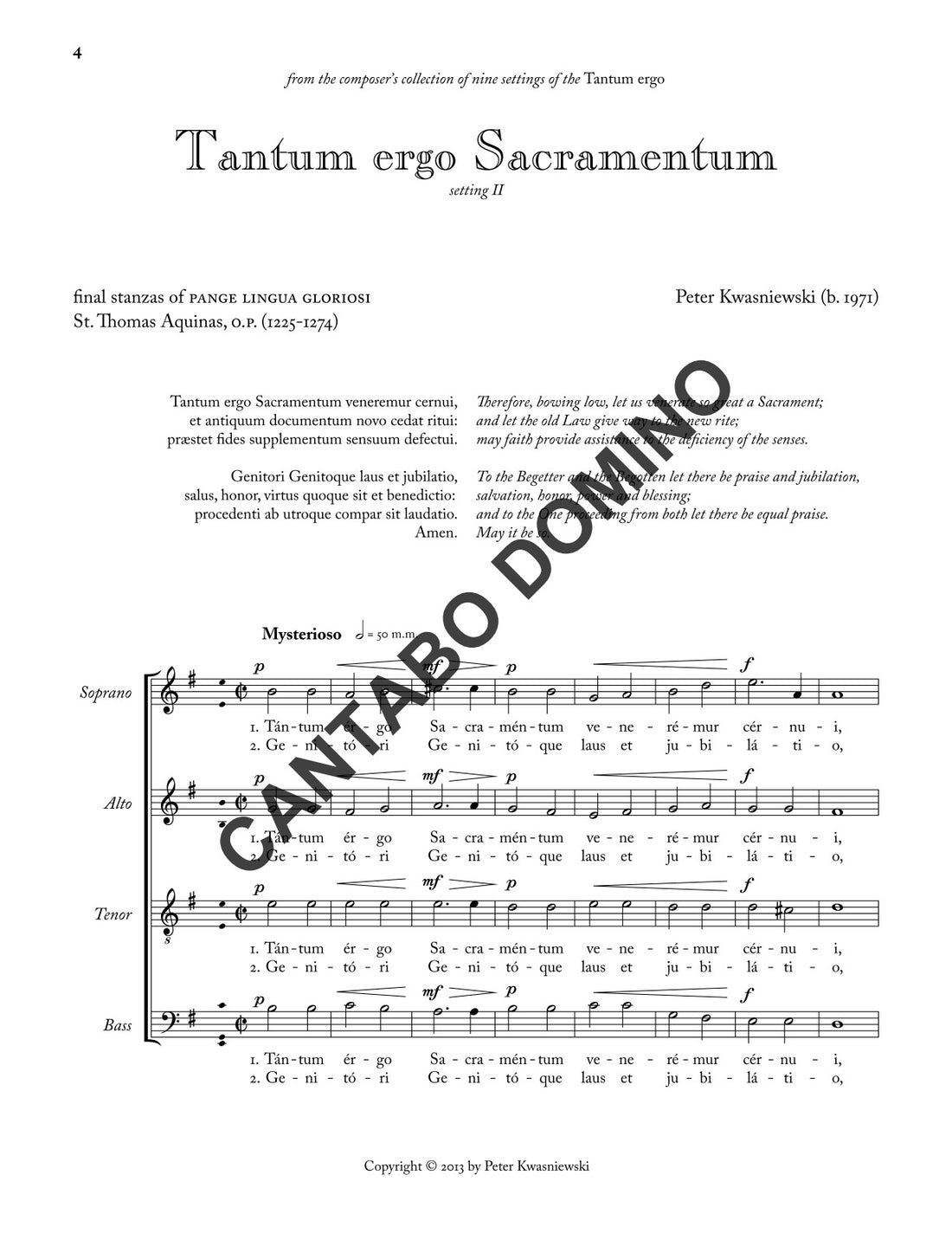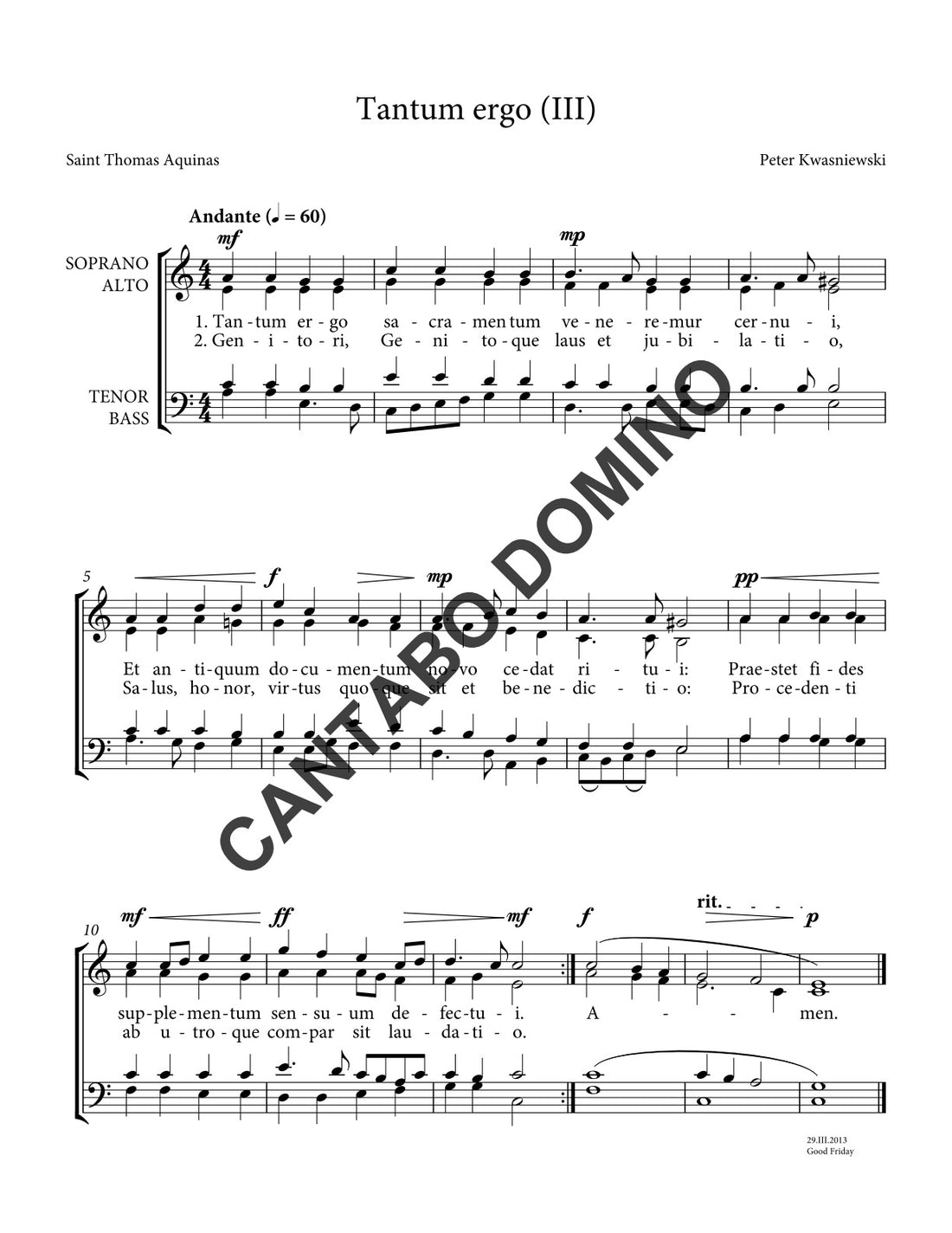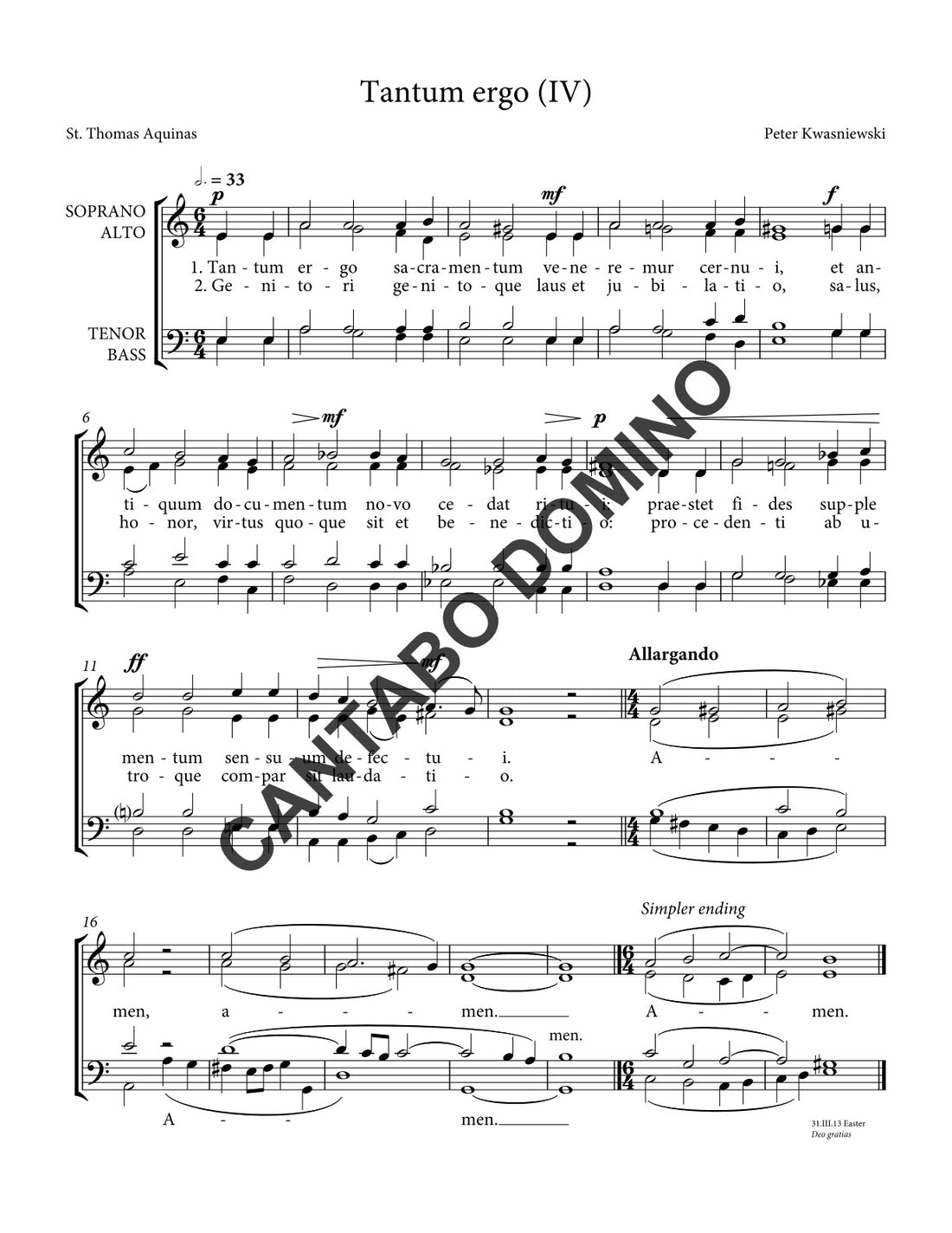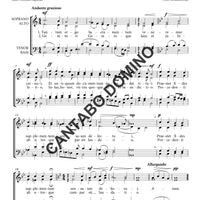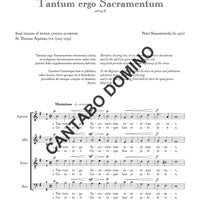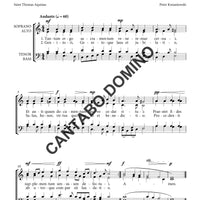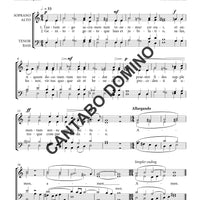 Tantum Ergo (Nine Settings)
If you are purchasing for multiple performers, please enter the number of copies you will be making of this piece, as only one download will be available per item purchased.
I have (so far) composed nine distinctive settings of this great Eucharistic prayer by St Thomas Aquinas, beloved to Catholics from its frequent use at Benediction of the Most Blessed Sacrament.
Eight of the nine are SATB settings in Latin, with Amens of varying types (some simple, some more elaborate); one of the set (#6) is for three equal voices.
RECORDINGS of these pieces may be found in the listings of the individual scores.
Tantum ergo Sacramentum
Veneremur cernui:
Et antiquum documentum
Novo cedat ritui:
Praestet fides supplementum
Sensuum defectui.

Genitori, Genitoque
Laus et jubilatio,
Salus, honor, virtus quoque
Sit et benedictio:
Procedenti ab utroque
Compar sit laudatio.
Amen.

LITERAL TRANSLATION

Therefore such a great Sacrament
Let us venerate with bowed heads:
And let the ancient sign
Give way to the new rite:
Let faith serve as reinforcement
For the incapacity of the senses.

To the Begetter and to the Begotten
Praise and jubilation,
Salvation, honor, and virtue
And benediction let there be;
To the One proceeding from both,
Let there be an equal praising.
Amen.

(St Thomas Aquinas, 1225-1274)