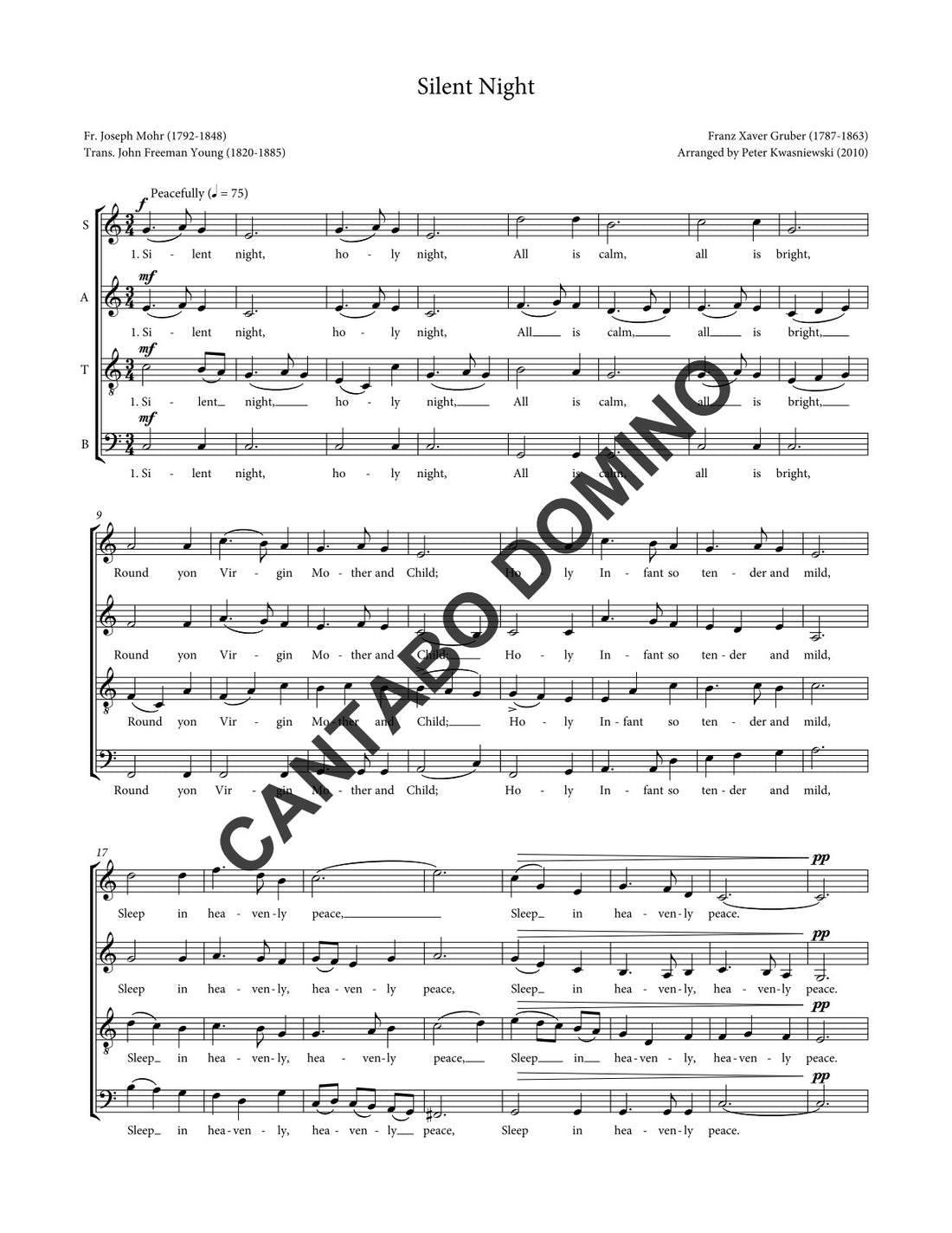 If you are purchasing for multiple performers, please enter the number of copies you will be making of this piece, as only one download will be available per item purchased.
On December 24, 1818, the beloved Christmas carol "Silent Night" (Stille Nacht), with words by the priest Josef Mohr, set to music by organist Franz Xaver Gruber, was given its first performance at St. Nikolaus Parish Church, in Oberndorf bei Salzburg, Austria.
I had long felt that some of the poignant minor-key harmonies implied in the second section ("Round yon virgin") have never been exploited, even in contemporary arrangements. So I made this arrangement in 2010 for SATB choir, writing the alto, tenor, and bass parts, the double descant for verse 2, and a flute part for verse 3 I believe this setting strikes a more pensive note that might help us hear this carol as if for the first time, instead of being merely charmed by its familiarity.
The three verses may be sung straight through SATB, or, if forces allow, the double descant may be added in verse 2, and/or the flute part in verse 3.