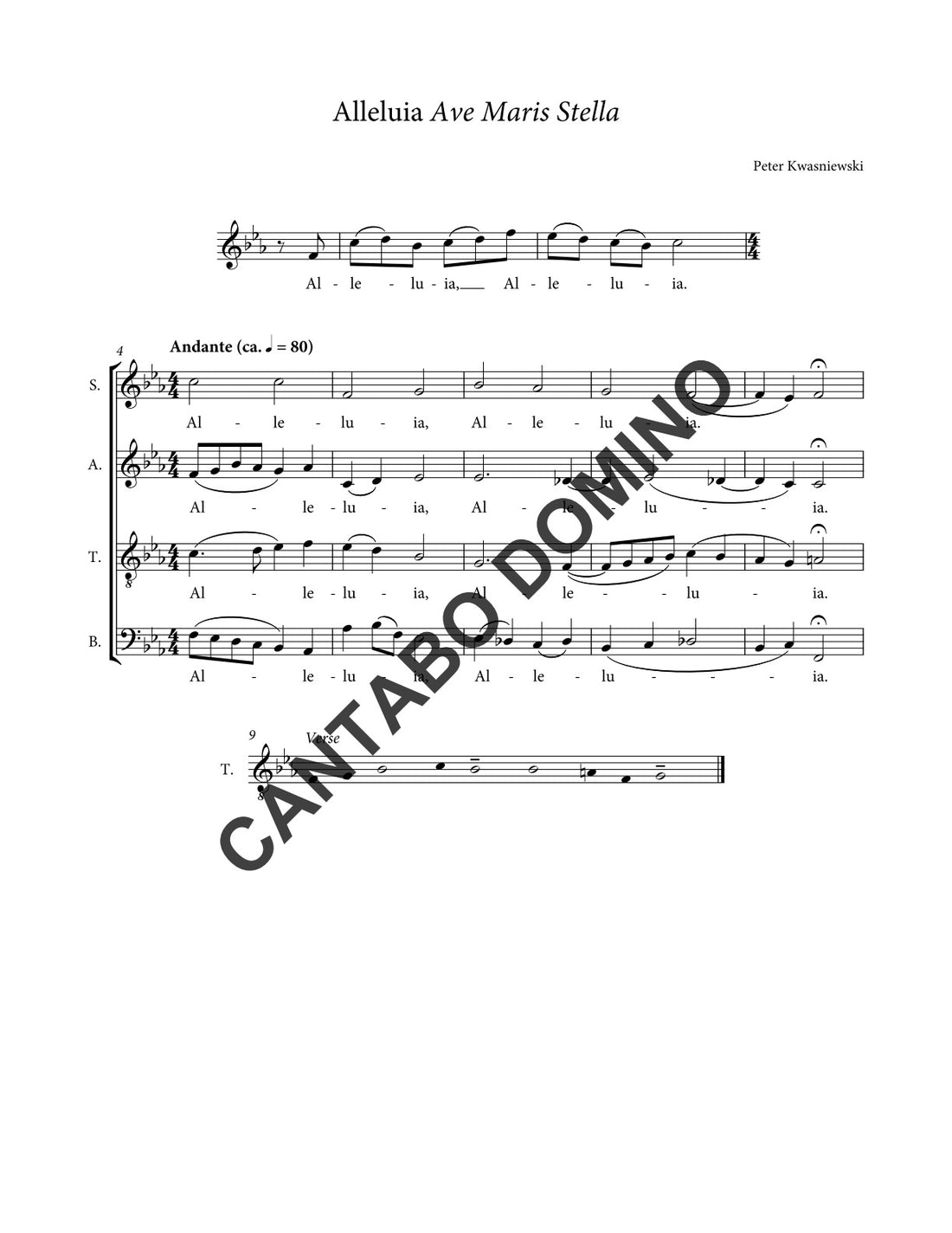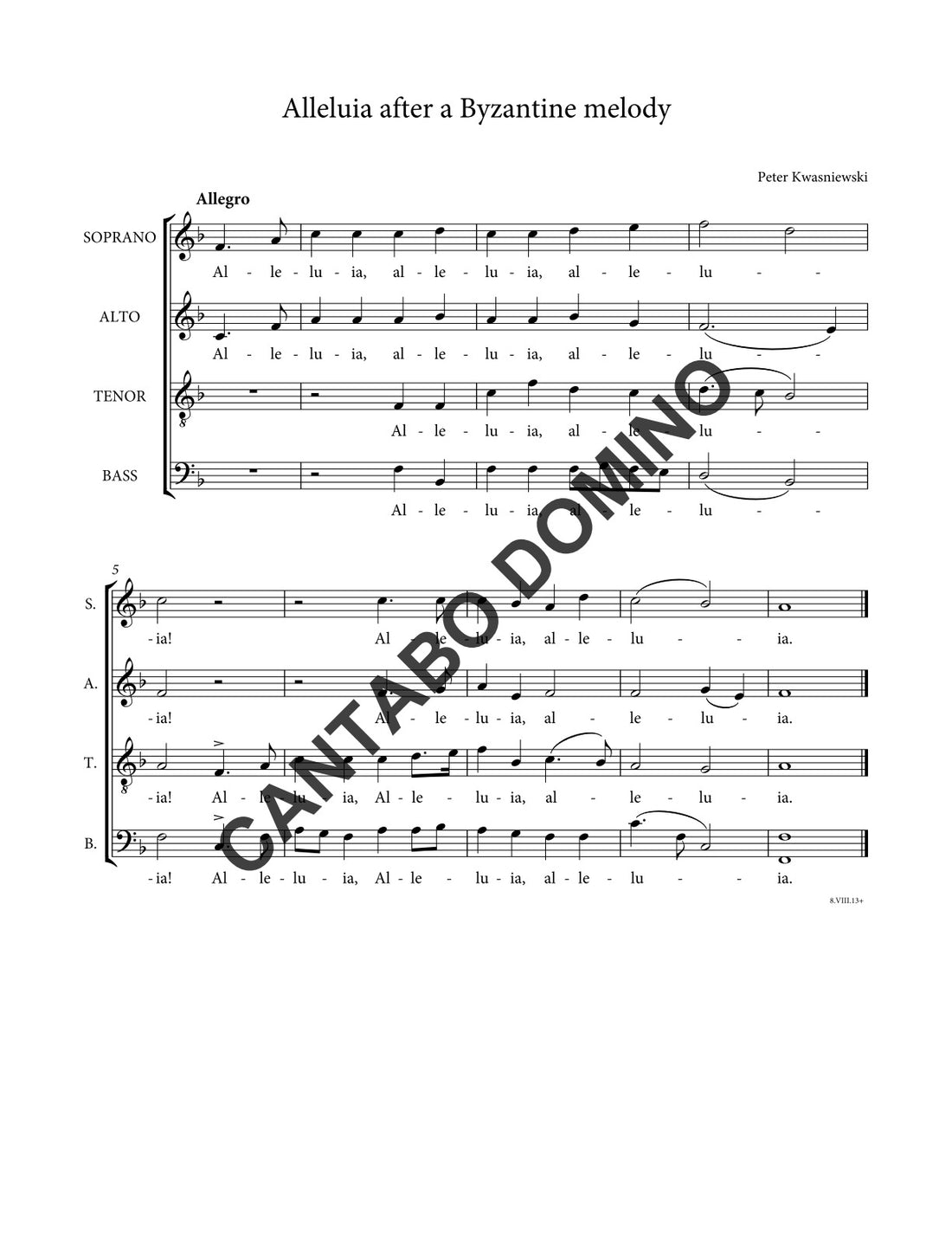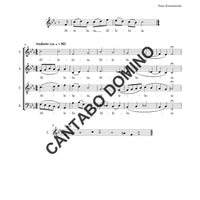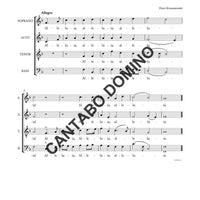 If you are purchasing for multiple performers, please enter the number of copies you will be making of this piece, as only one download will be available per item purchased.
Just what the title says: seven short SATB settings of the word Alleluia, in a variety of styles, all of them accessible to choirs of modest ability.
The first is based on a cantus firmus from the Ave Maris Stella chant.
The second has a Byzantine flavor.
The third is more introspective.
The fourth takes part of its melody from "Let All Mortal Flesh Keep Silence."
The fifth is a chant-like melody that is repeated in four-part harmony.
The sixth has a Mozartian character, while the seventh again has an Eastern character.
Any of these could be used as a refrain with psalm verses sung in between, either for Offertory or Communion on a feastday; or as a way to set apart the proper Alleluia on a feastday.