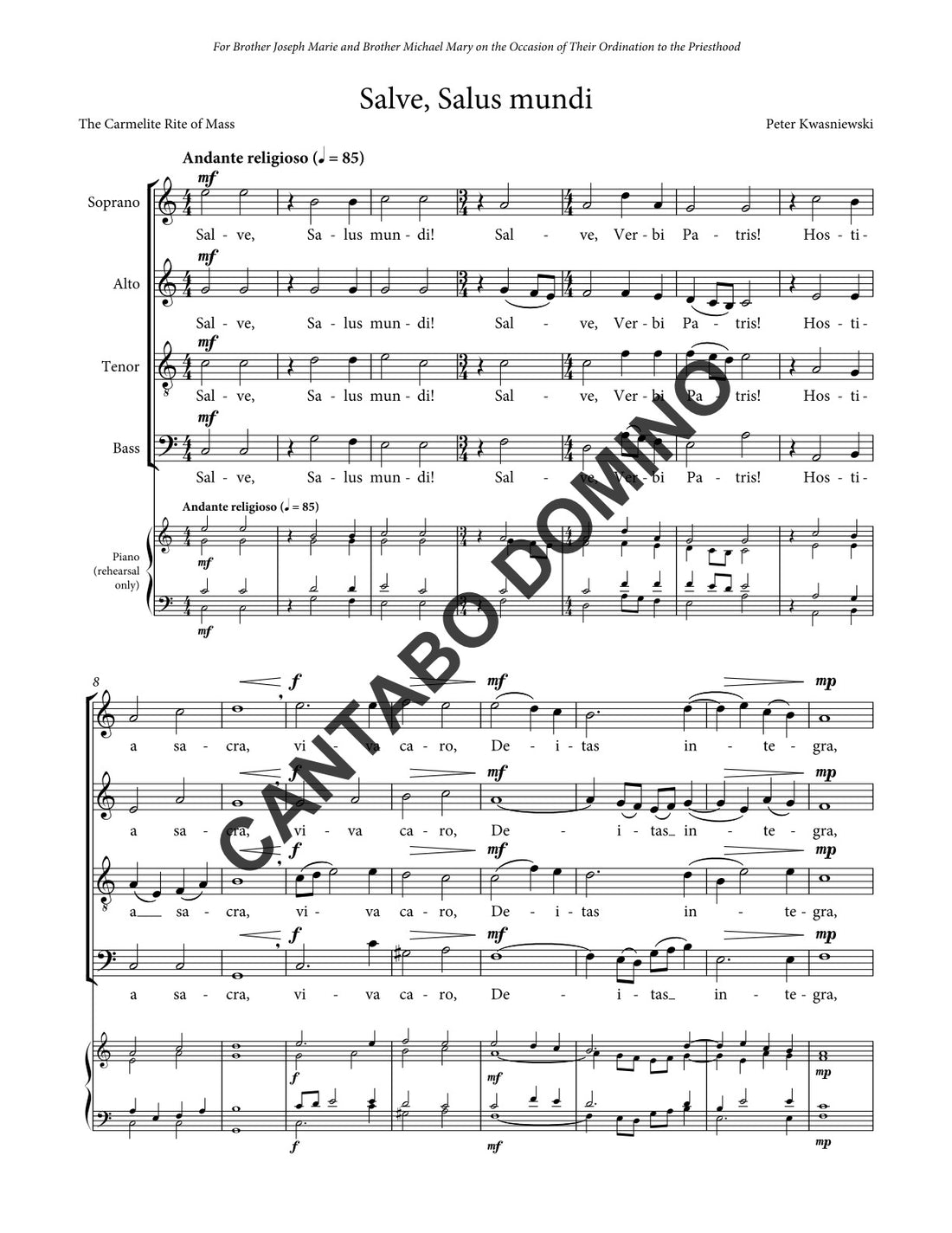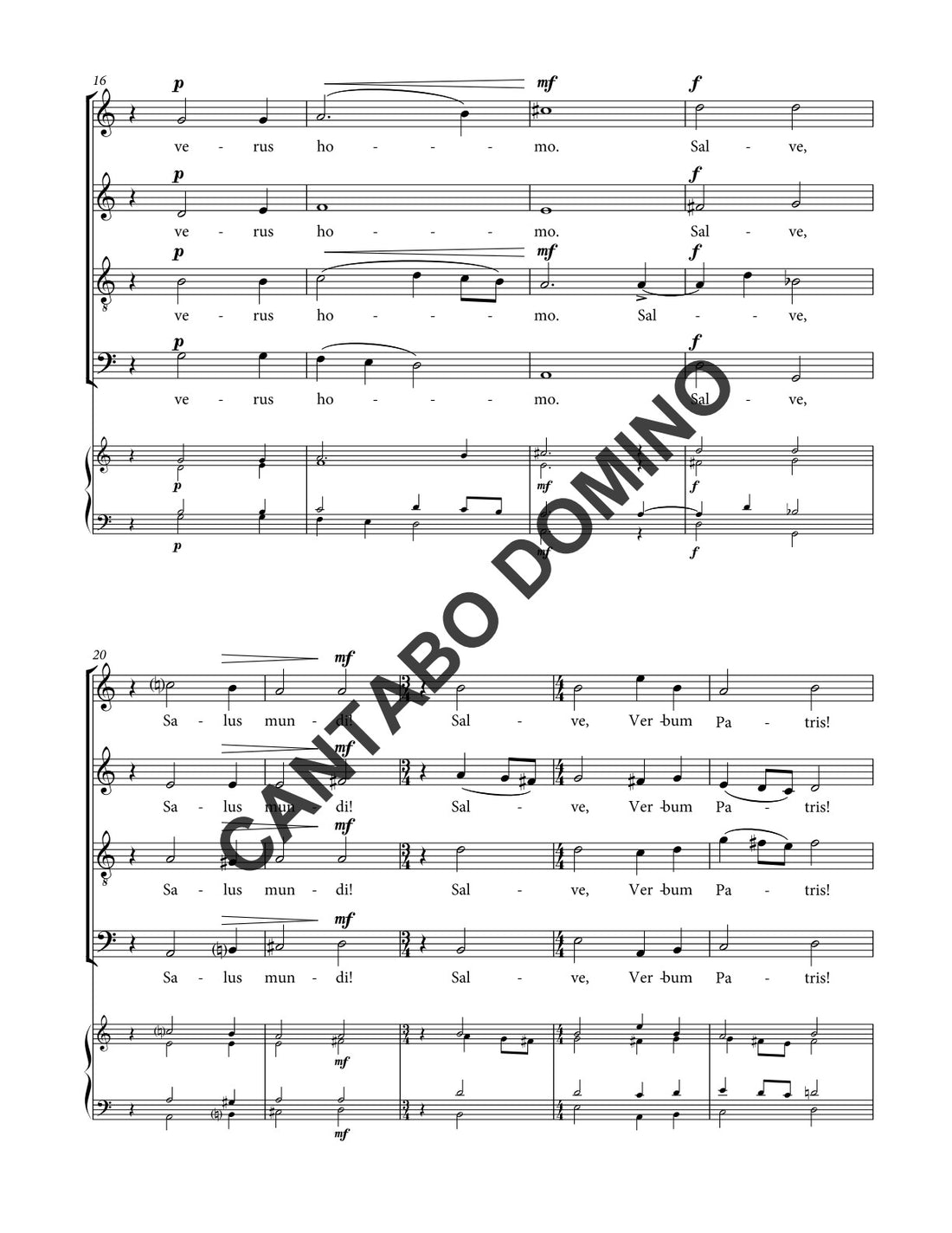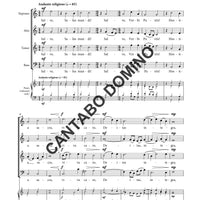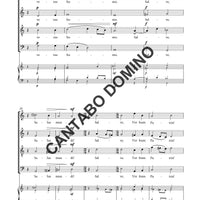 If you are purchasing for multiple performers, please enter the number of copies you will be making of this piece, as only one download will be available per item purchased.
SATB choral work in Latin, with a text taken from the traditional Carmelite rite of Mass. Suitable for a general Communion motet or for Corpus Christi, the Triumph of the Cross, Precious Blood, or other feast of the Lord.
Salve, Salus mundi!
Salve, Verbi Patris!
Hostia sacra,
viva Caro,
Deitas integra,
verus Homo.

TRANSLATION

Hail, Salvation of the world!
Hail, Word of the Father!
Sacred Victim,
Living flesh,
Deity entire,
True man.
Amen.