Reproaches for Good Friday (Setting II)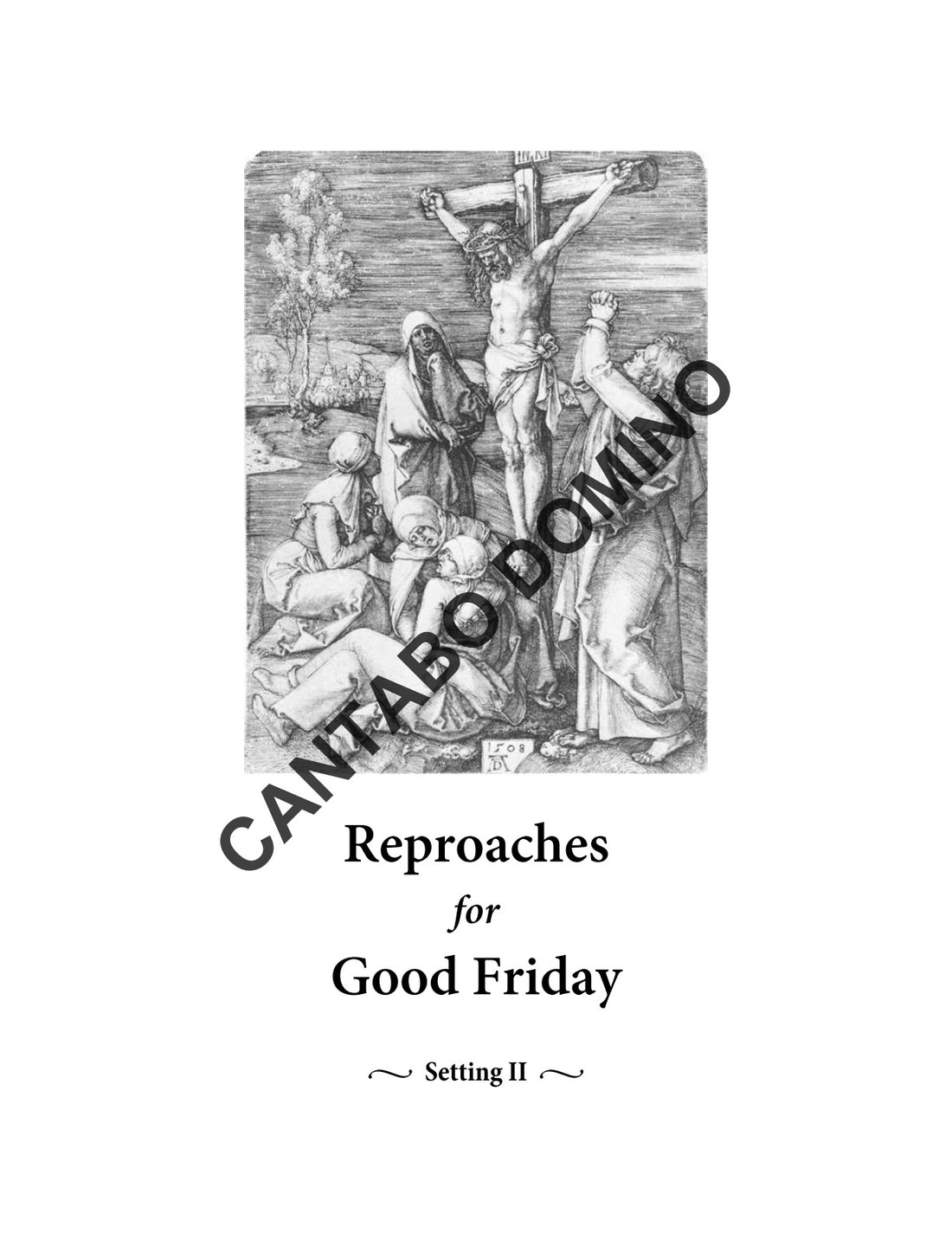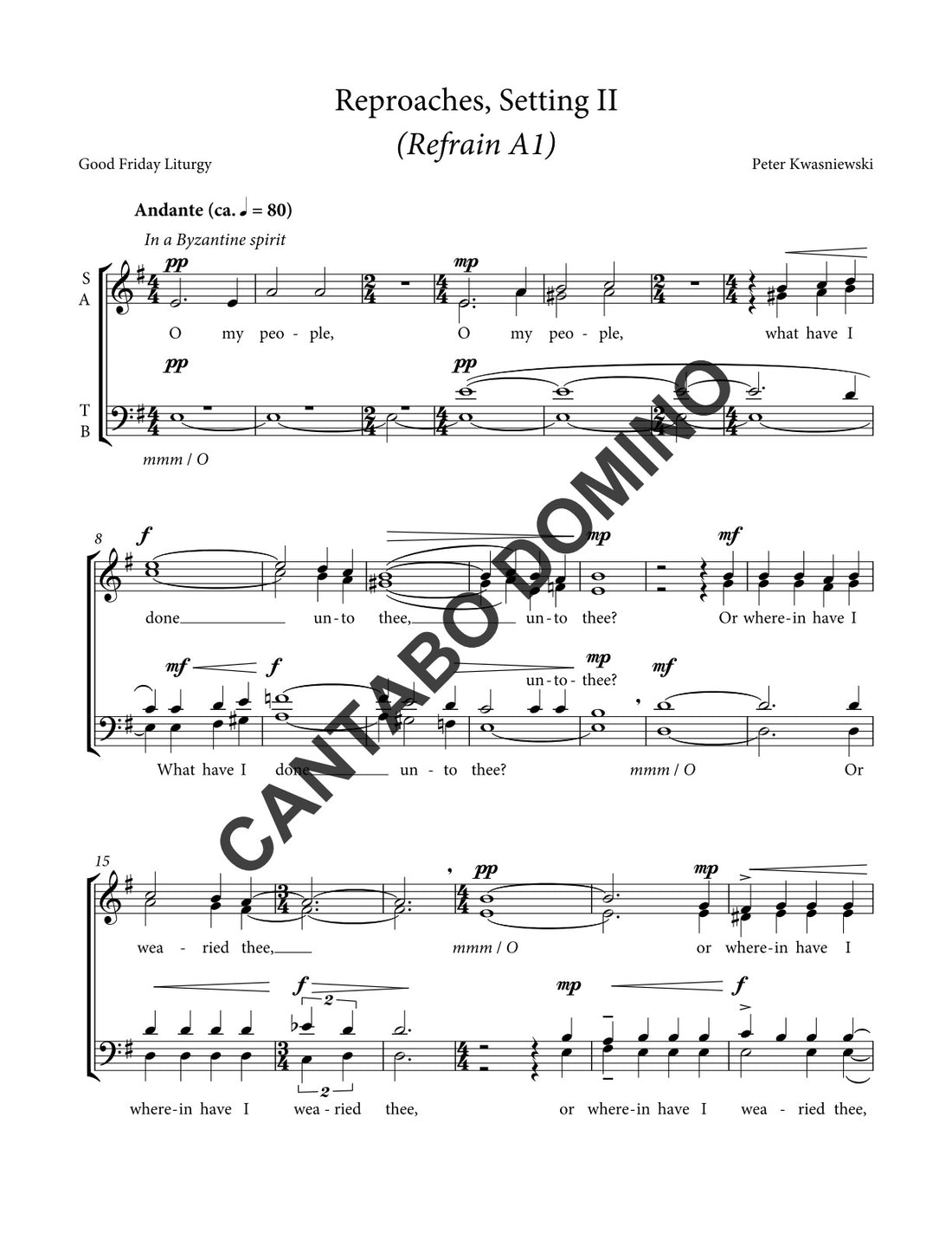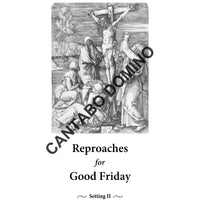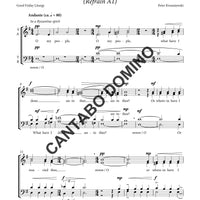 Reproaches for Good Friday (Setting II)
If you are purchasing for multiple performers, please enter the number of copies you will be making of this piece, as only one download will be available per item purchased.
Between 2011 and 2016, I composed five choral settings of the Reproaches for Good Friday—some in English, some in Latin, and all of them with the Greek phrases (Hagios o Theos, etc.). Most of these settings were sung at Good Friday services at Wyoming Catholic College during the veneration of the Cross.
All of the settings have verses, either in Latin or in English. If anyone would like to use a given setting but with a different language in the refrains or verses, please contact Dr. Kwasniewski for a customized score.