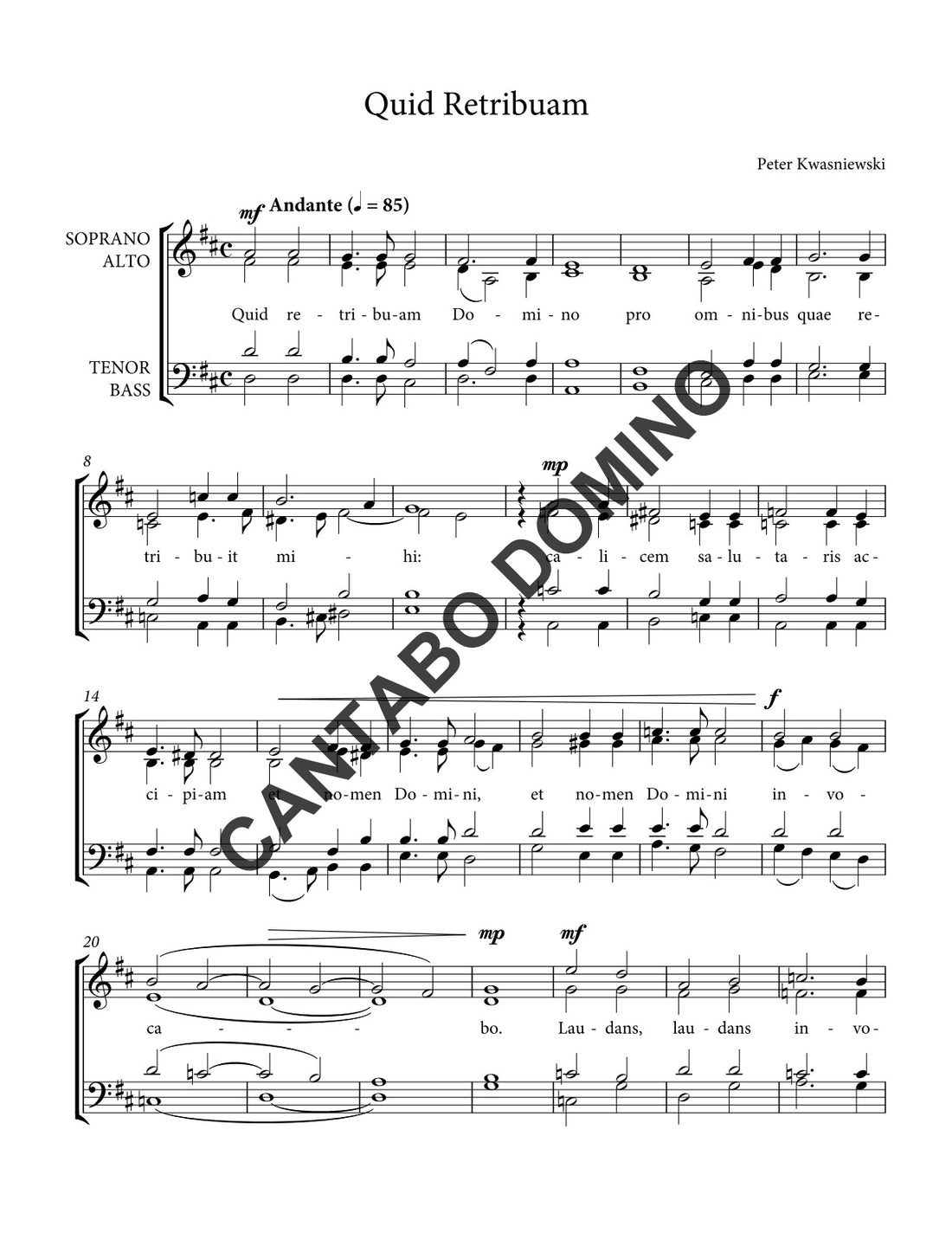 If you are purchasing for multiple performers, please enter the number of copies you will be making of this piece, as only one download will be available per item purchased.
An SATB motet in Latin, setting to music the words spoken by the priest at the consumption of the Precious Blood in the traditional Latin Mass: "What shall I render to the Lord, for all the things he hath rendered unto me? I will take the chalice of salvation; and I will call upon the name of the Lord. Praising I will call upon the Lord: and I shall be saved from my enemies."
Suitable for general use; for the Feast of the Most Precious Blood; for Corpus Christi; for occasions of special thanksgiving; and for Votive Masses of Peace or against the Persecutors of the Church.
Quid retribuam Domino pro omnibus quae retribuit mihi Calicem salutaris accipiam, et nomen Domini invocabo. Laudans invocabo Dominum, et ab inimicis meis salvus ero.

TRANSLATION
What shall I render to the Lord, for all the things he hath rendered unto me? I will take the chalice of salvation; and I will call upon the name of the Lord. Praising I will call upon the Lord: and I shall be saved from my enemies.

(Ps 115:3-5; Ps 17:4)