Psalm Responses for Pentecost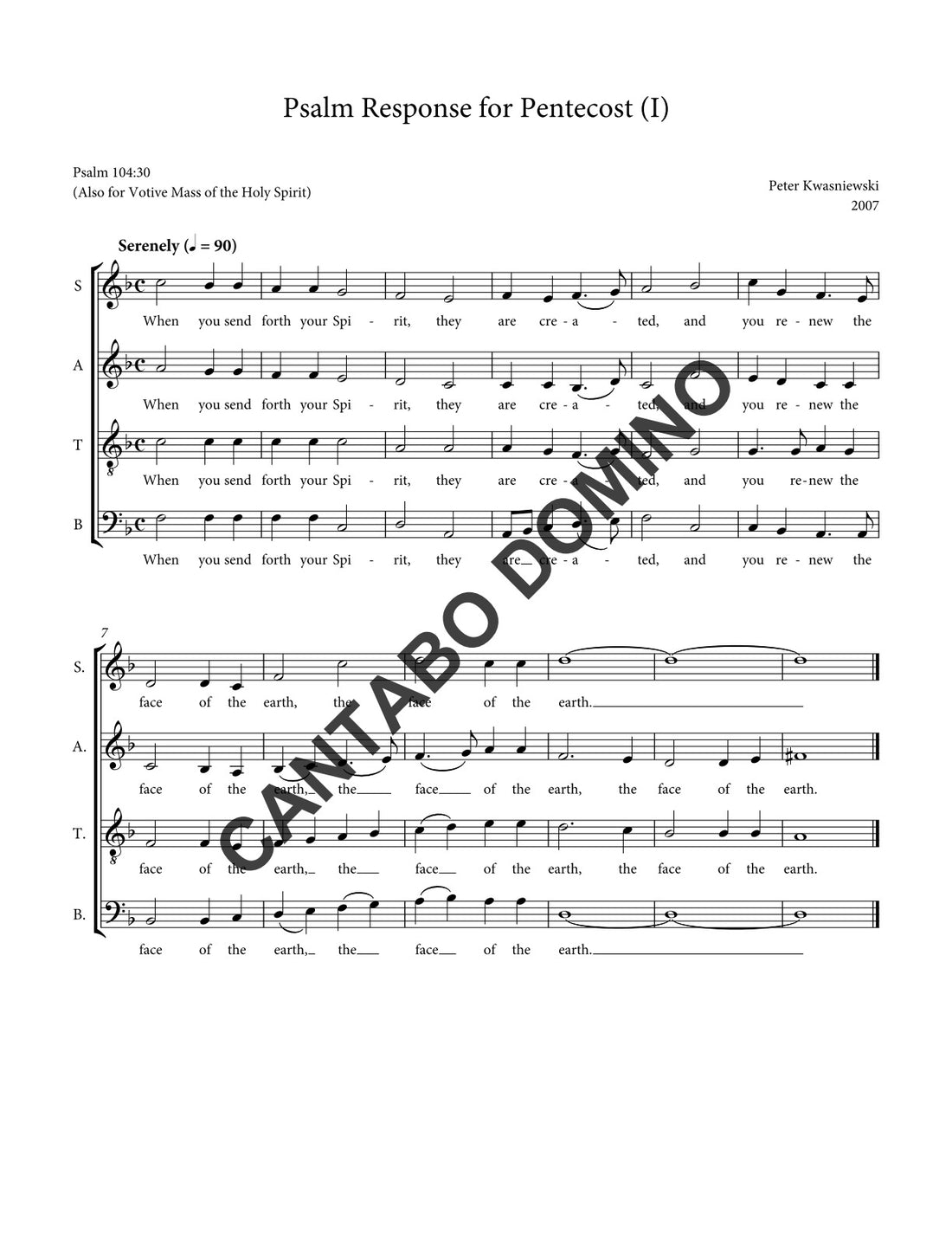 Psalm Responses for Pentecost
If you are purchasing for multiple performers, please enter the number of copies you will be making of this piece, as only one download will be available per item purchased.
Three SATB settings of the responsorial Psalm for Pentecost or Votive Masses of the Holy Spirit:
"When you send forth your Spirit, they are created: and you renew the face of the earth."
These were sung at Wyoming Catholic College for Convocation Masses.