Psalm Responses for Palm Sunday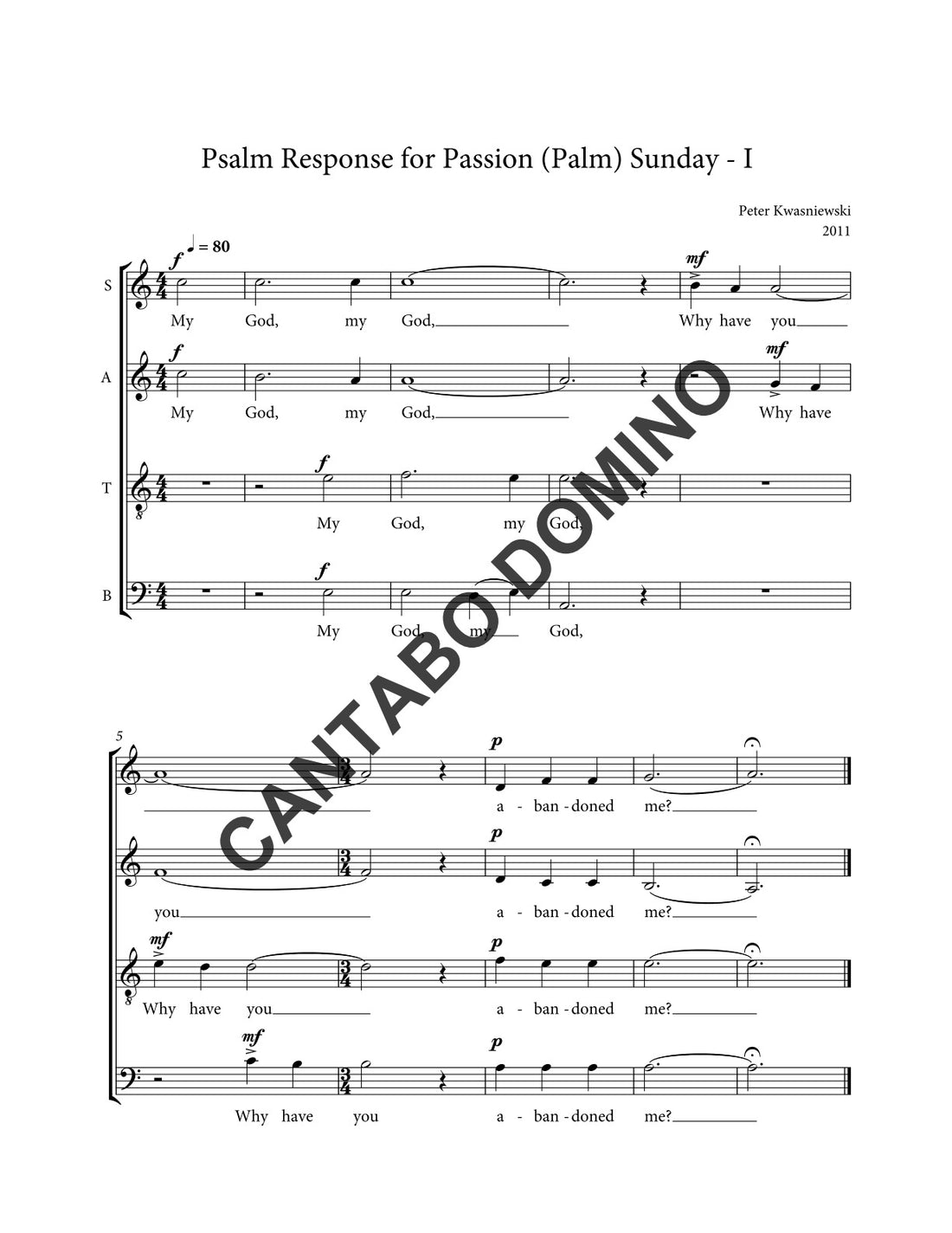 Psalm Responses for Palm Sunday
If you are purchasing for multiple performers, please enter the number of copies you will be making of this piece, as only one download will be available per item purchased.
This download contains 3 scores:
(1) A Latin SATB setting of the beginning of the Tract for Palm (or Second Passion) Sunday, "Deus meus, respice in me: quare me dereliquisti," with the remainder of the psalm in mode 2 psalm-tone;
(2) Two English SATB settings of the responsorial psalm of the day: "My God, my God, why have you abandoned me?" One of these settings is based on the same music as the foregoing Latin setting.
The Latin setting may be used at the traditional Latin Mass or at the Novus Ordo; the English responses were written for the Novus Ordo.
N.B. The recording here presents only the English settings.