Oh My Soul, Here Behold (Holy Family)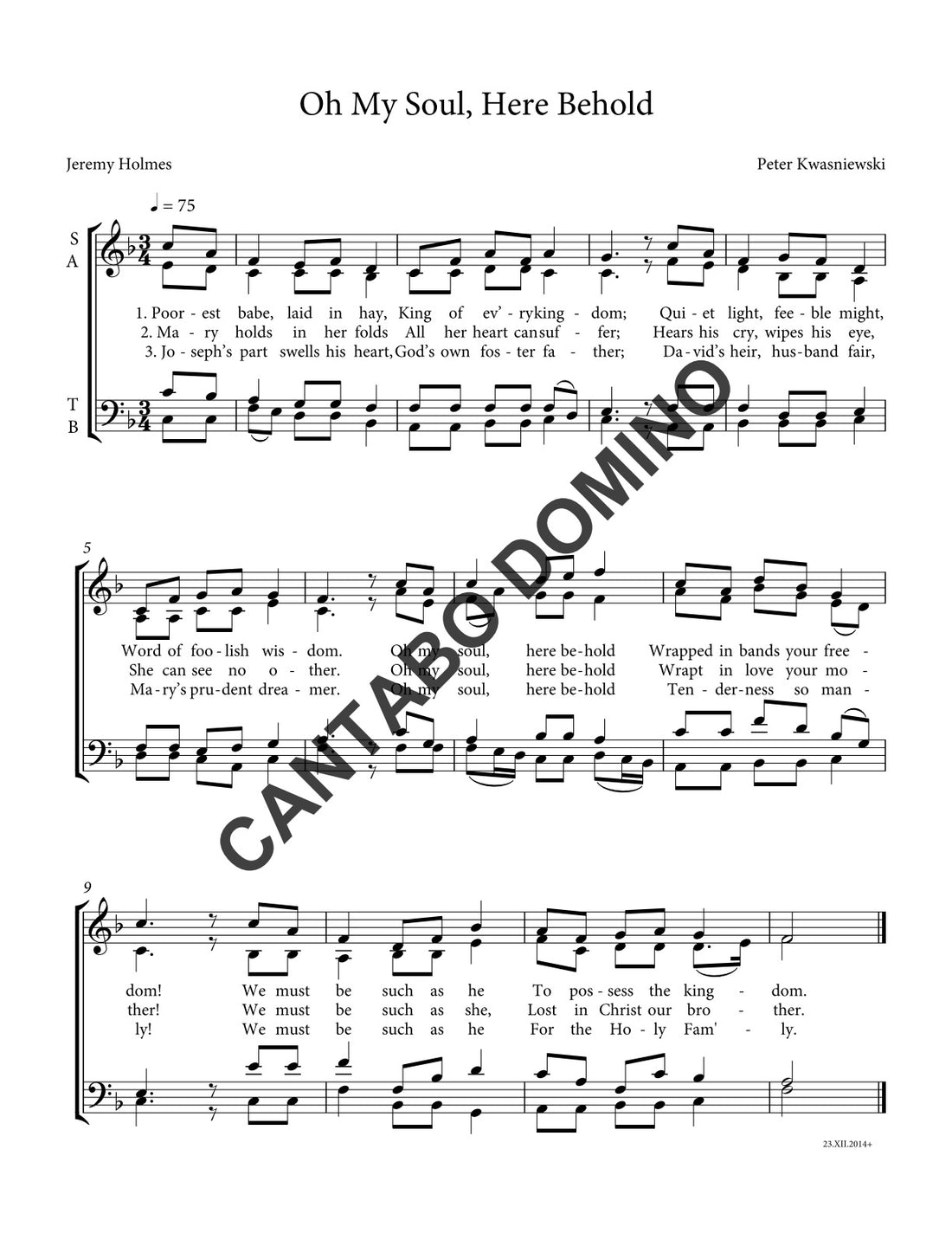 Oh My Soul, Here Behold (Holy Family)
If you are purchasing for multiple performers, please enter the number of copies you will be making of this piece, as only one download will be available per item purchased.
A sweet and tender Christmas carol for SATB choir, in honor of the Holy Family, which, surprisingly, doesn't receive nearly as much attention as it should (in contradistinction to the Christ-child and the Blessed Virgin Mary either alone or as a pair).
The lyrics are by Dr. Jeremy Holmes.
1. Poorest babe, laid in hay,
King of ev'ry kingdom;
Quiet light, feeble might,
Word of foolish wisdom.
Oh my soul, here behold
Wrapped in bands your freedom!
We must be such as he
To possess the kingdom.

2. Mary holds in her folds
All her heart can suffer;
Hears his cry, wipes his eye,
She can see no other.
Oh my soul, here behold
Wrapt in love your mother!
We must be such as she,
Lost in Christ our brother.

3. Joseph's part swells his heart,
God's own foster father;
David's heir, husband fair,
Mary's prudent dreamer.
Oh my soul, here behold
Tenderness so manly!
We must be such as he
For the Holy Family.

(Jeremy Holmes)