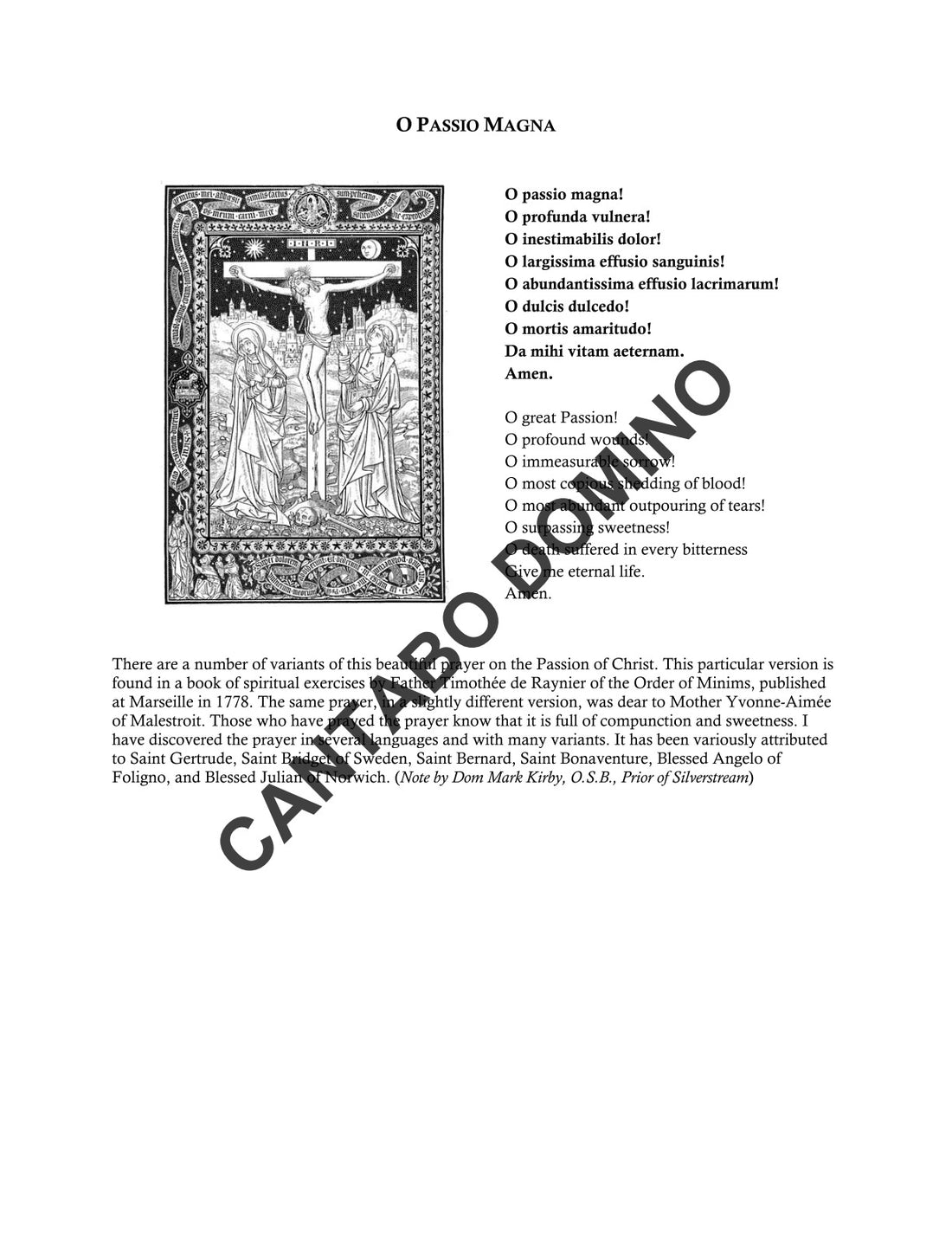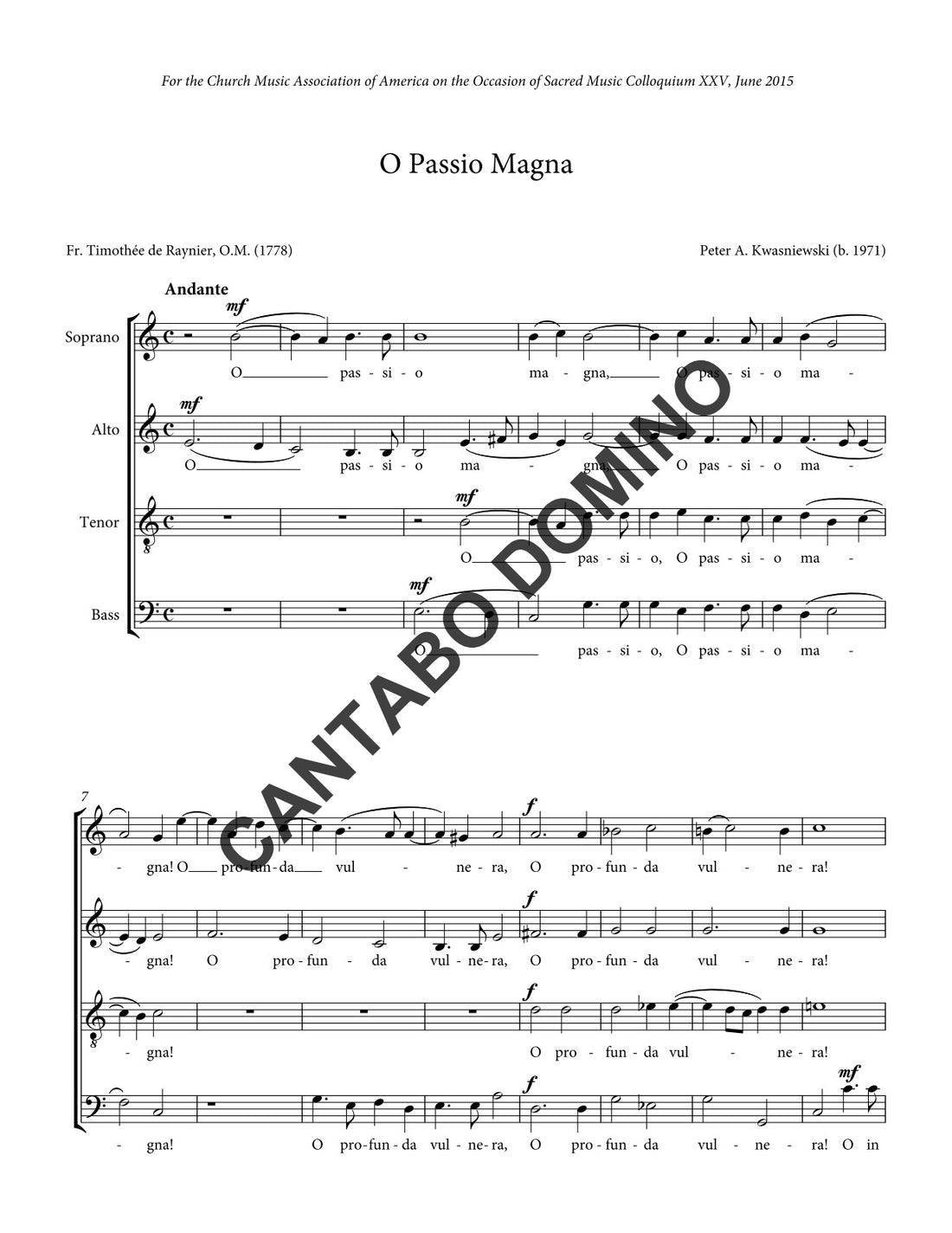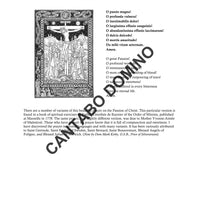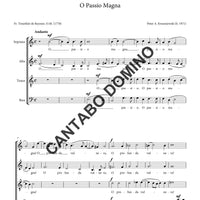 If you are purchasing for multiple performers, please enter the number of copies you will be making of this piece, as only one download will be available per item purchased.
There are a number of variants of this beautiful prayer on the Passion of Christ. This particular version is found in a book of spiritual exercises by Father Timothée de Raynier of the Order of Minims, published at Marseille in 1778. The same prayer, in a slightly different version, was dear to Mother Yvonne-Aimée of Malestroit. Those who have prayed the prayer know that it is full of compunction and sweetness. The prayer exists in many variants and has been variously attributed to Saint Gertrude, Saint Bridget of Sweden, Saint Bernard, Saint Bonaventure, Blessed Angelo of Foligno, and Blessed Julian of Norwich. 

The SATB setting is, as befits the text, very intense, chromatic, and urgent. Written in a neo-Renaissance style.
Dedicated to the Church Music Association of America and premiered at the Sacred Music Colloquium in 2015.
(The recording here is from an amateur performance. I would recommend a somewhat faster tempo.)
O passio magna!
O profunda vulnera!
O inestimabilis dolor!
O largissima effusio sanguinis!
O abundantissima effusio lacrimarum!
O dulcis dulcedo!
O mortis amaritudo!
Da mihi vitam aeternam.
Amen.

O great Passion!
O profound wounds!
O immeasurable sorrow!
O most copious shedding of blood!
O most abundant outpouring of tears!
O surpassing sweetness!
O death suffered in every bitterness
Give me eternal life.
Amen.

(For the source of the text, see the description of this motet.)