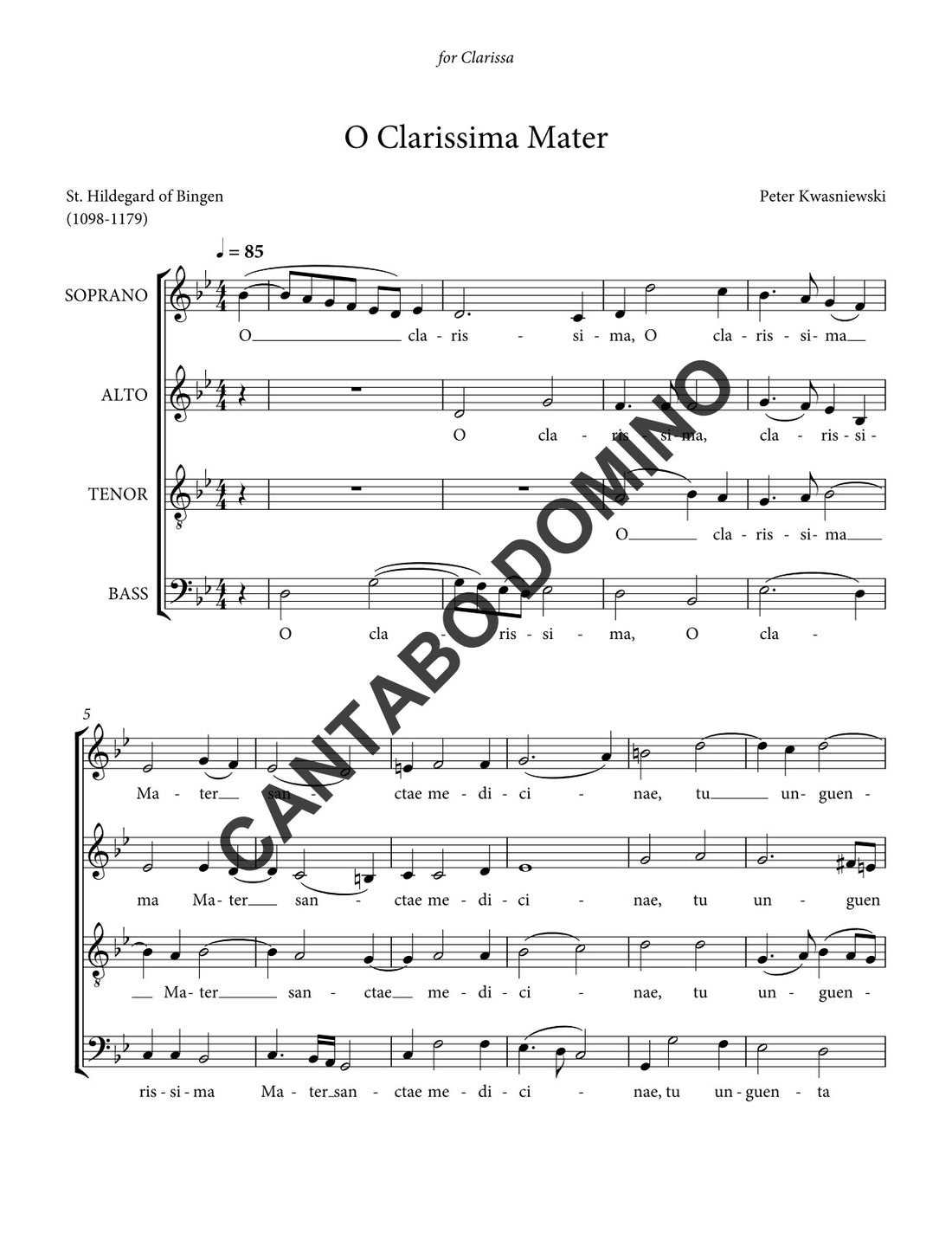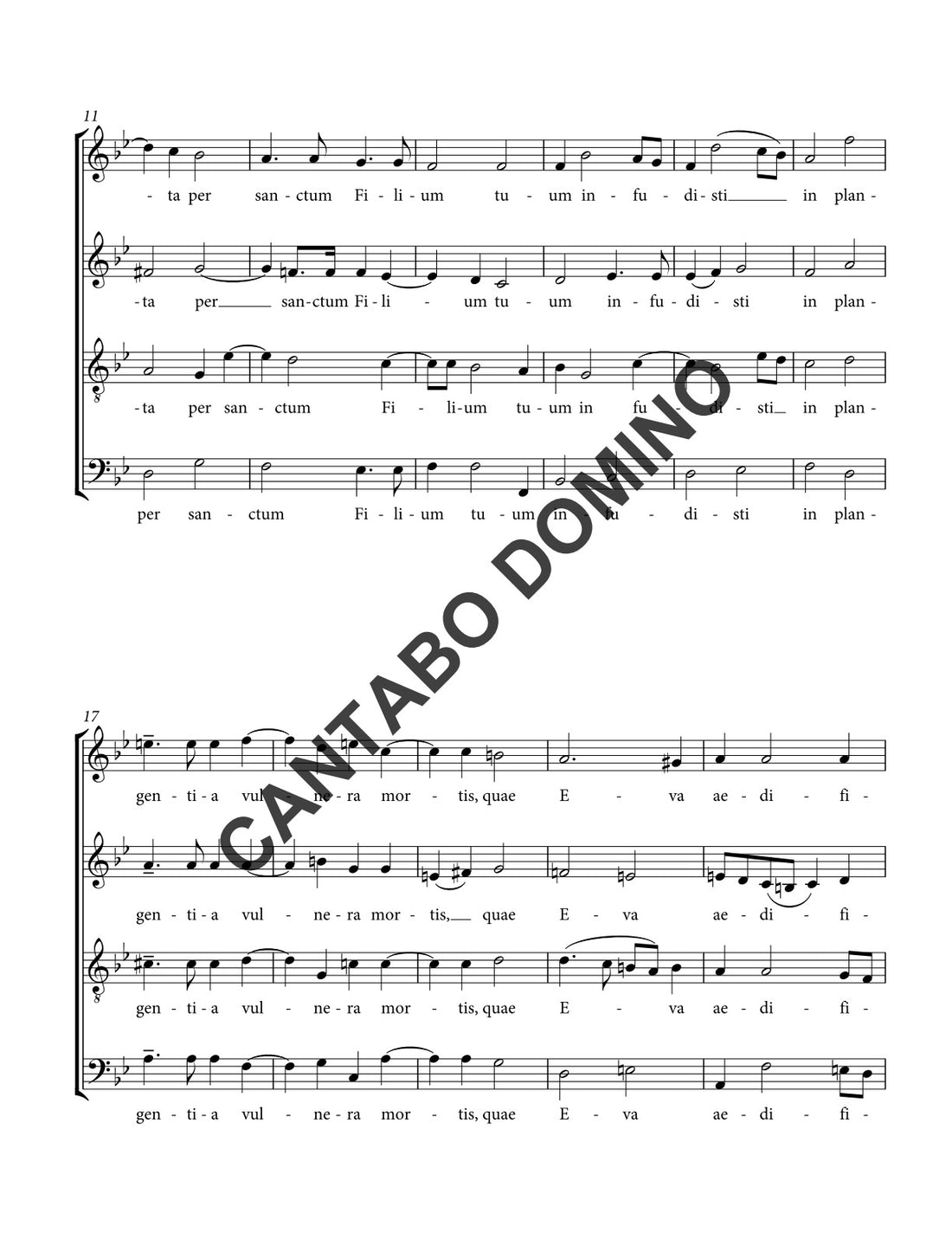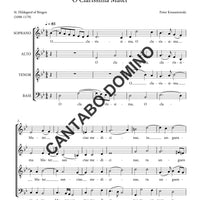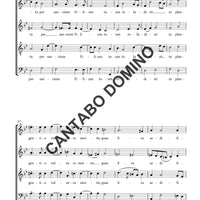 If you are purchasing for multiple performers, please enter the number of copies you will be making of this piece, as only one download will be available per item purchased.
Music for SATB chorus, with lyrics by St. Hildegard of Bingen.
In a neo-Renaissance style, highly suitable for Marian feasts or as an Offertory motet.
O clarissima mater sanctae medicinae,
tu unguenta per sanctum Filium tuum
infudisti in plangentia vulnera mortis,
quae Eva aedificavit in tormenta animarum.
Tu destruxisti mortem aedificando vitam.
Ora pro nobis ad tuum natum,
stella maris, Maria!

TRANSLATION:
O most illustrious mother
of the art of holy medicine,
through your holy Son
you pour ointments
into the wailing wounds of death
which Eve constructed
for the tormenting of our souls.
You destroyed death by building life.
Pray for us to your Son,
O Mary, Star of the Sea!

St. Hildegard von Bingen (1098–1179)