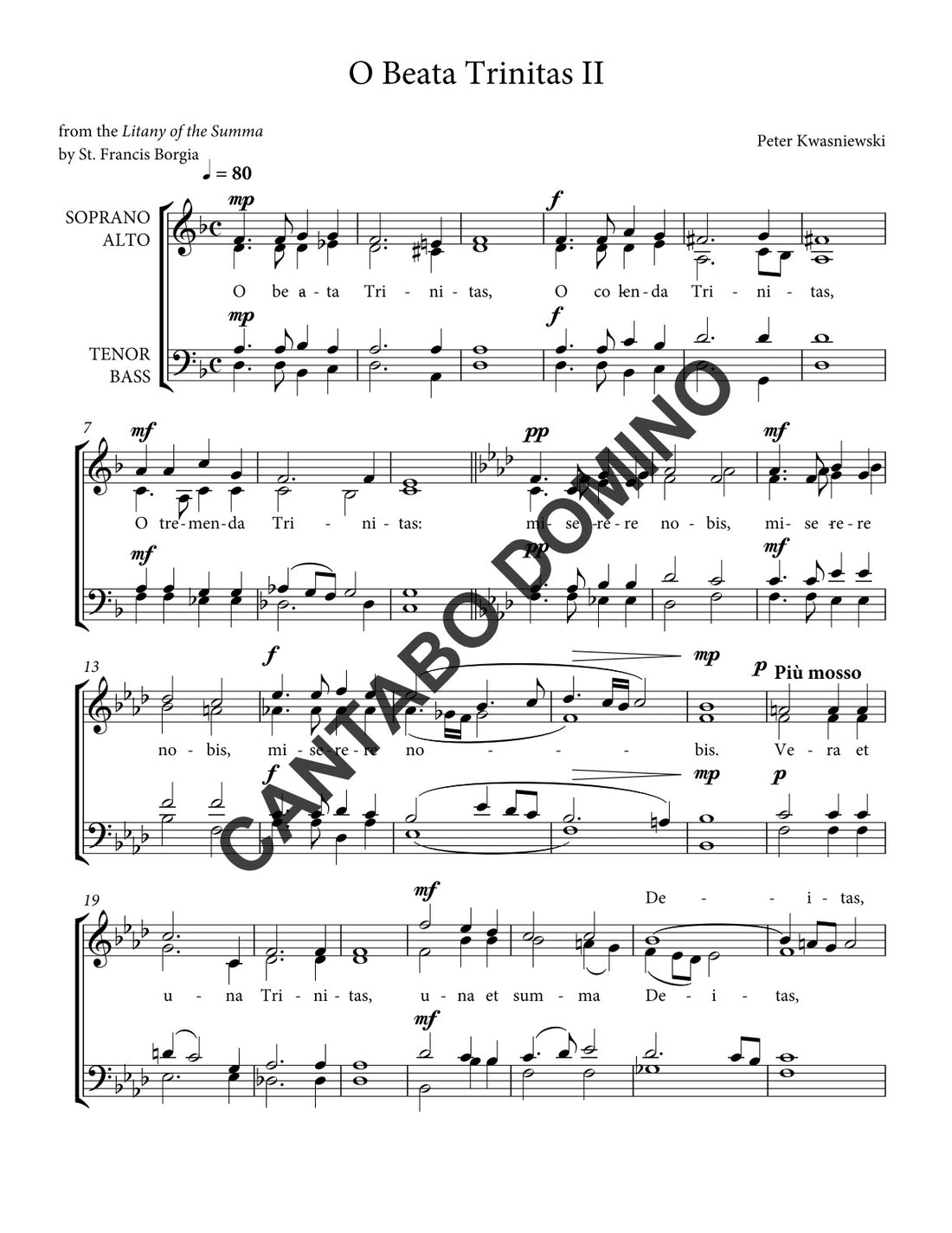 If you are purchasing for multiple performers, please enter the number of copies you will be making of this piece, as only one download will be available per item purchased.
For SATB chorus, a motet in honor of the Most Blessed Trinity, taking its text from the unique Litany of the Summa Theologiae by St. Francis Borgia. The text of Setting II differs from that of Setting I, as can be seen by glancing at the lyrics.
Especially appropriate for Trinity Sunday, but useful on any green Sunday.
Setting II

O Beata Trinitas, O colenda Trinitas, O tremenda Trinitas: : miserere nobis.
Vera et una Trinitas, una et summa Deitas,
sancta, et una, et una unitas:
miserere nobis.
Amen.

O Trinity blessed, O Trinity to be adored, O Trinity to be feared: have mercy on us.
Trinity true and one, Deity one and most high,
the Holy One, the Only One, the One Unity:
have mercy on us.
Amen.

(From St. Francis Borgia's Litany of the Summa Theologiae)