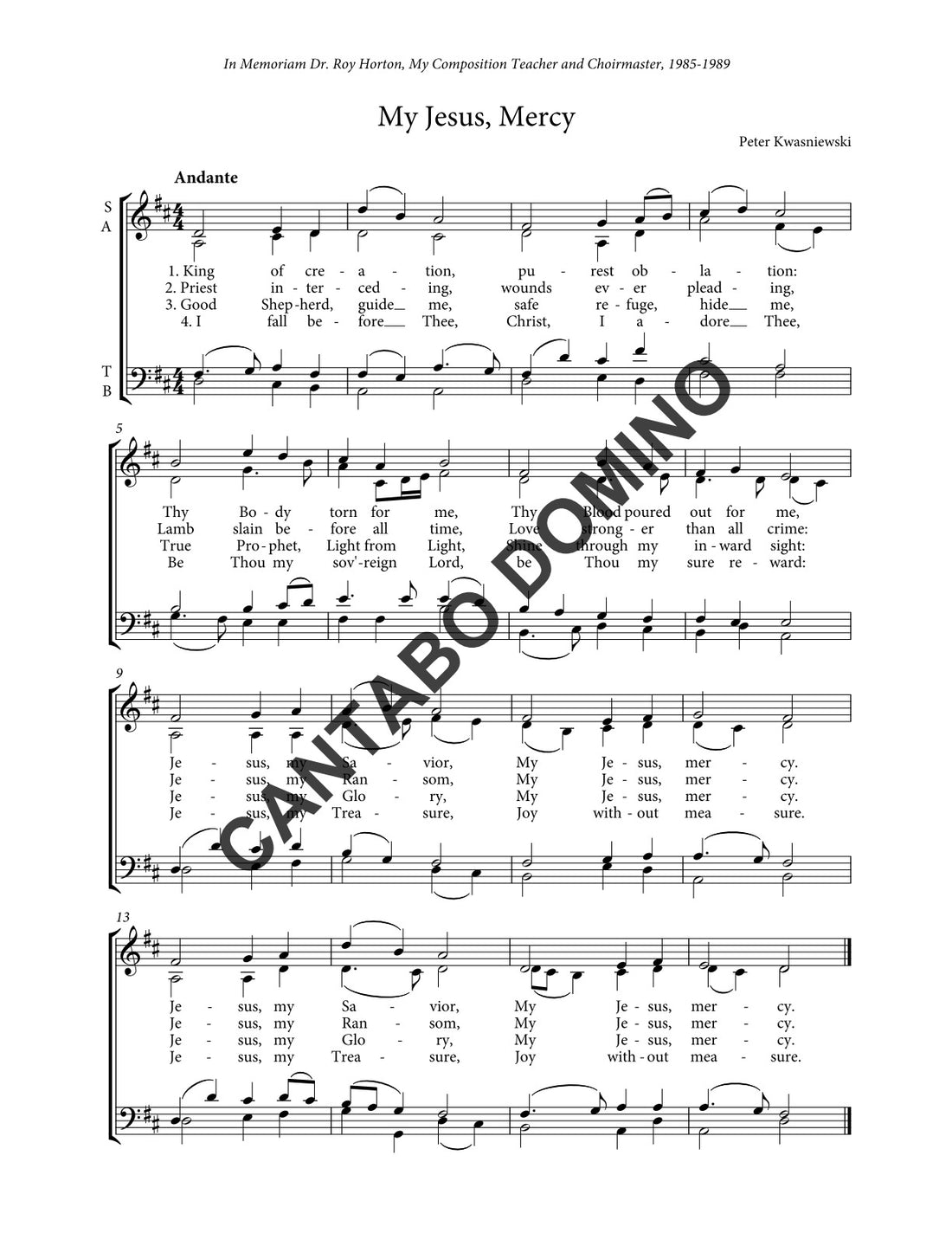 If you are purchasing for multiple performers, please enter the number of copies you will be making of this piece, as only one download will be available per item purchased.
This SATB English hymn is dedicated to the memory of Dr. Roy Horton, my composition teacher and choirmaster from 1985-1989. I wrote the lyrics and the music.
Well suited to Lent, Passiontide, Christ the King, or general use.
1. King of creation,
purest oblation:
Thy Body torn for me,
Thy Blood poured out for me,
Jesus, my Savior, My Jesus, mercy.

2. Priest interceding,
wounds ever pleading,
Lamb slain before all time,
Love stronger than all crime:
Jesus, my Ransom, My Jesus, mercy.

3. Good Shepherd, guide me,
safe refuge, hide me,
True Prophet, Light from Light,
Shine through my inward sight:
Jesus, my Glory, My Jesus, mercy.

4. I fall before Thee,
Christ, I adore Thee,
Be Thou my sov'reign Lord,
be Thou my sure reward:
Jesus, my Treasure, Joy without measure.

(Peter Kwasniewski)