Missa Rex in Æternum - Sanctus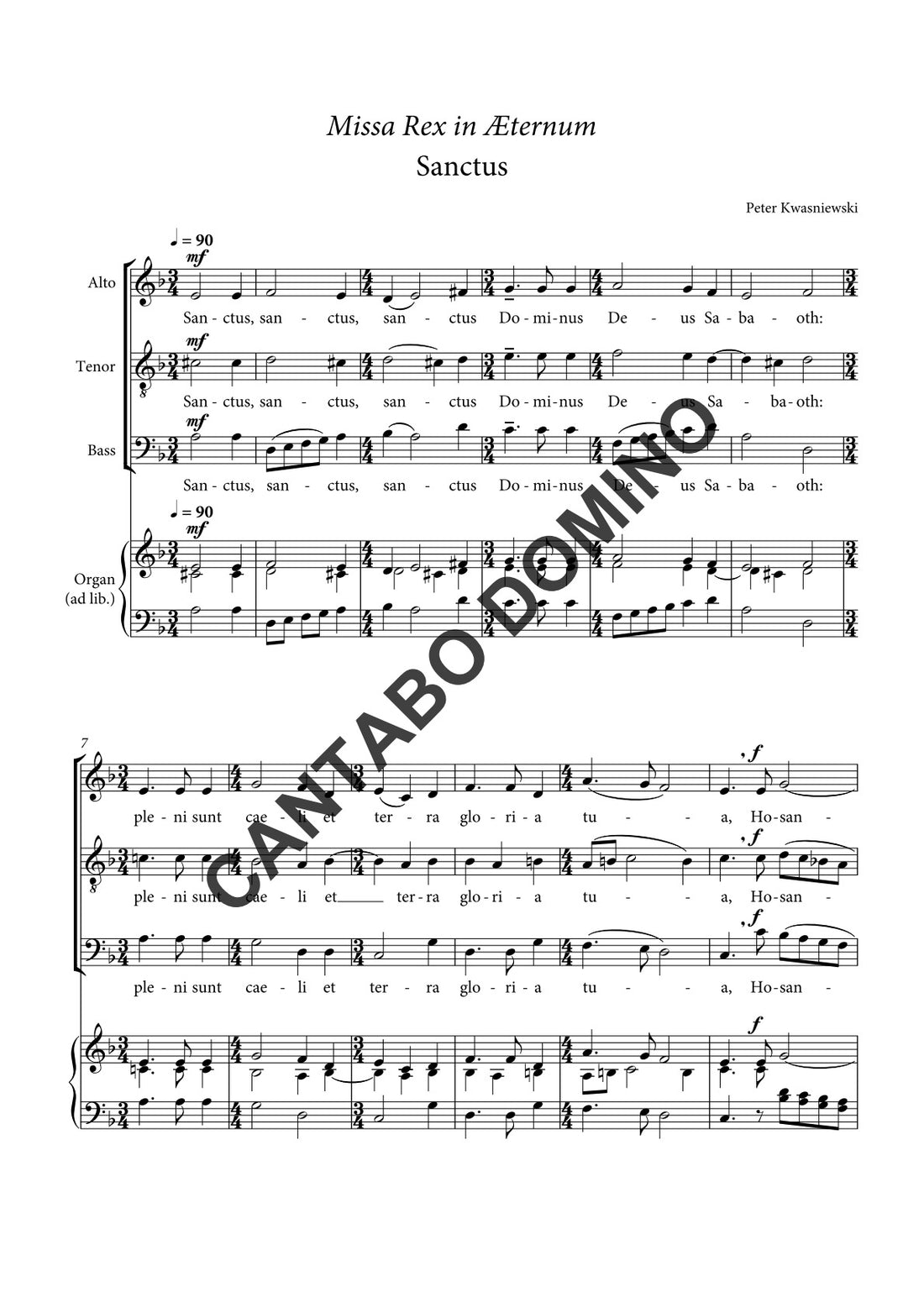 Missa Rex in Æternum - Sanctus
If you are purchasing for multiple performers, please enter the number of copies you will be making of this piece, as only one download will be available per item purchased.
From the "Missa Rex in Æternum" of 2018, set for ATB + organ.
The Kyrie, Sanctus, and Agnus Dei of this missa brevis may be performed a cappella, as their texture is three-part throughout. While the Gloria has been written so that an a cappella performance will make musical sense, the organ accompaniment is highly recommended as it includes fuller harmonies.