Missa Rex in Æternum (complete)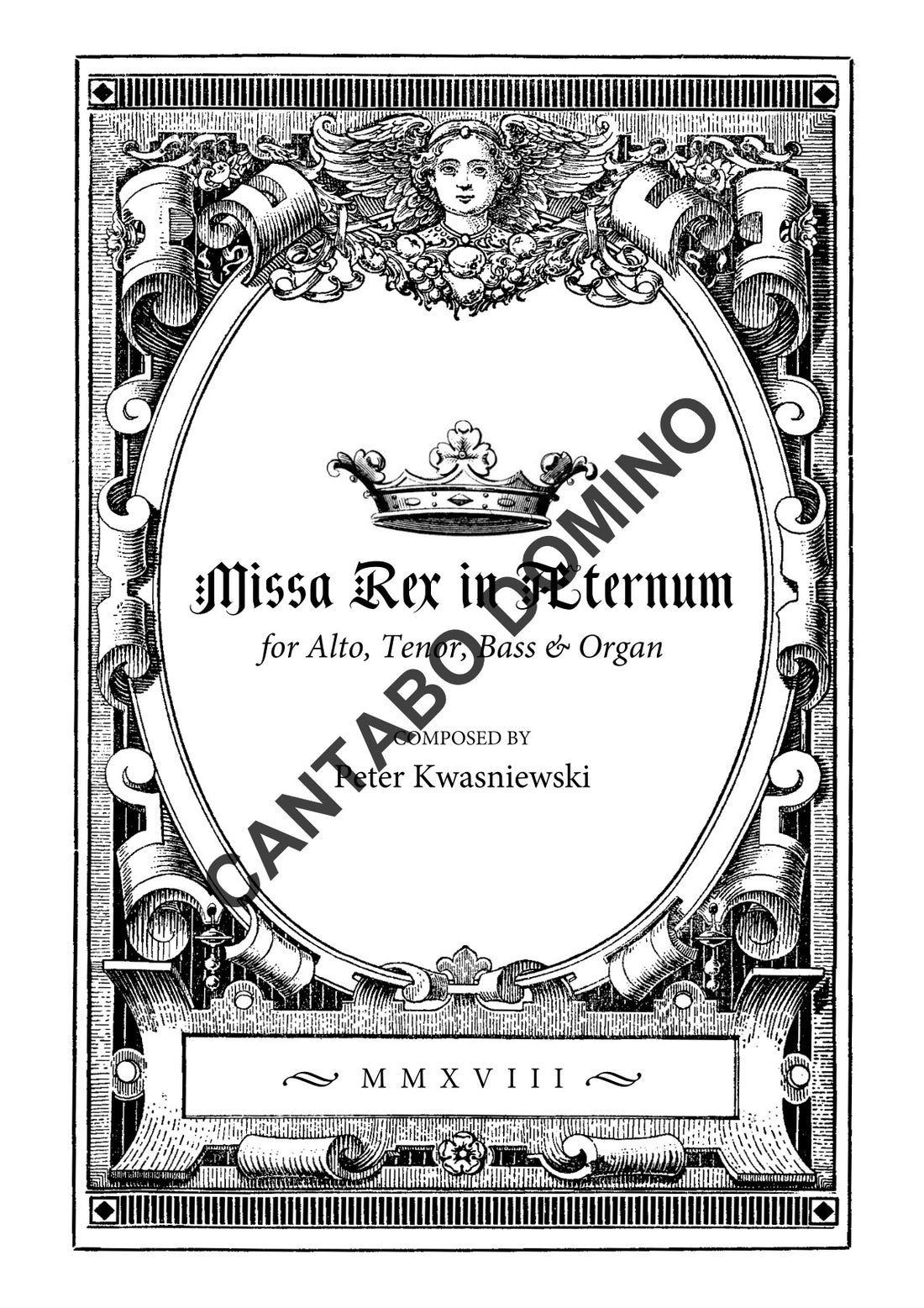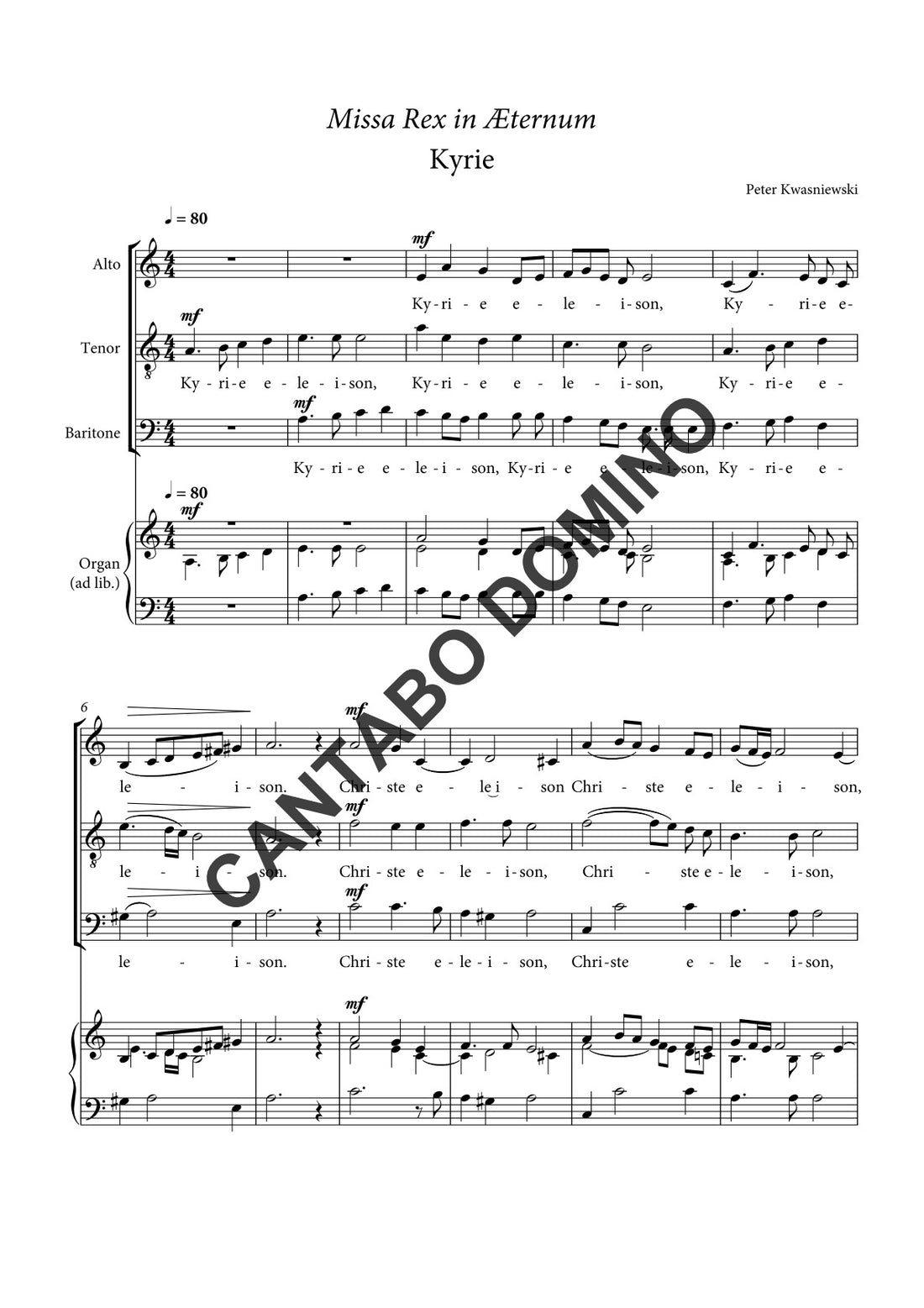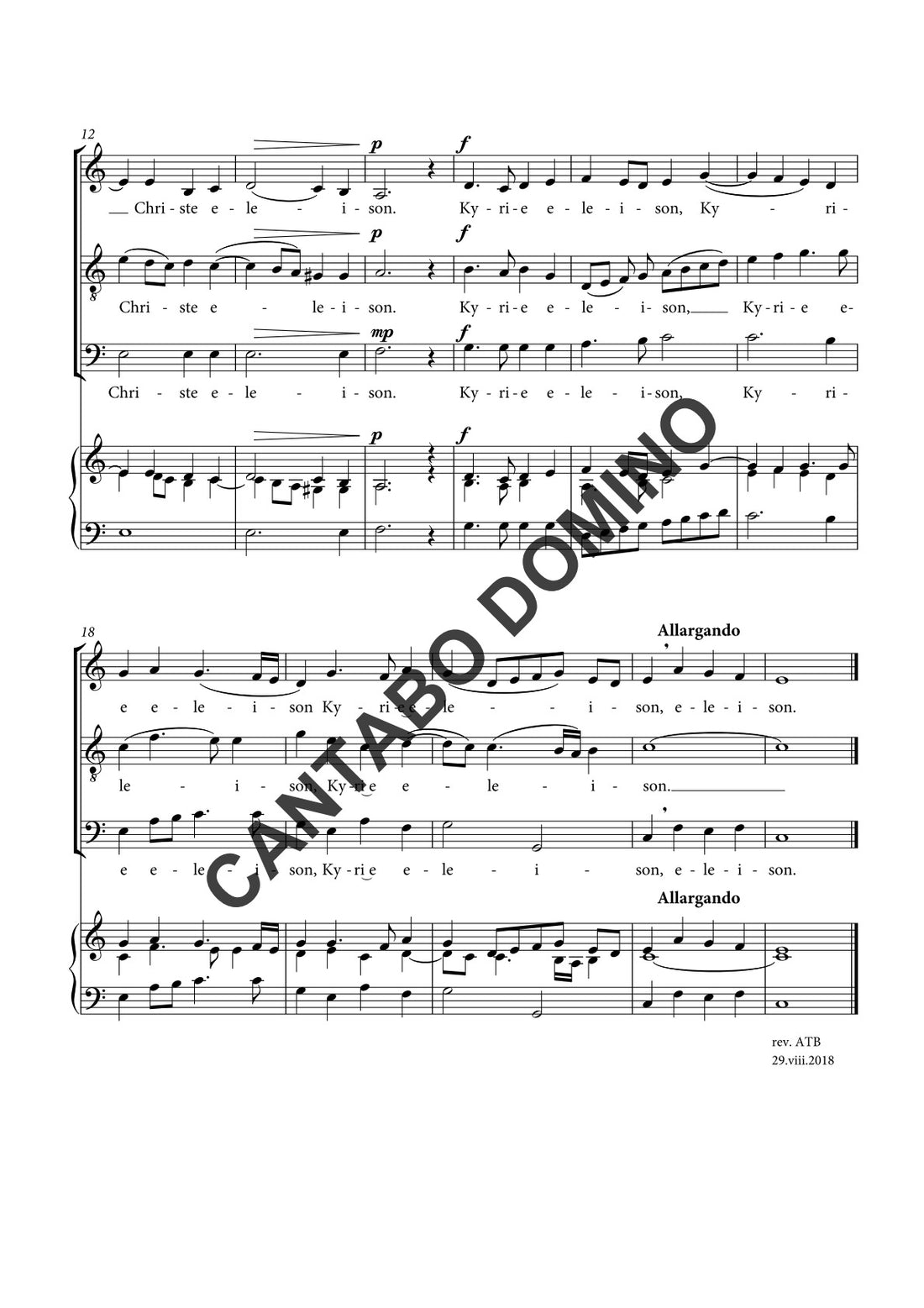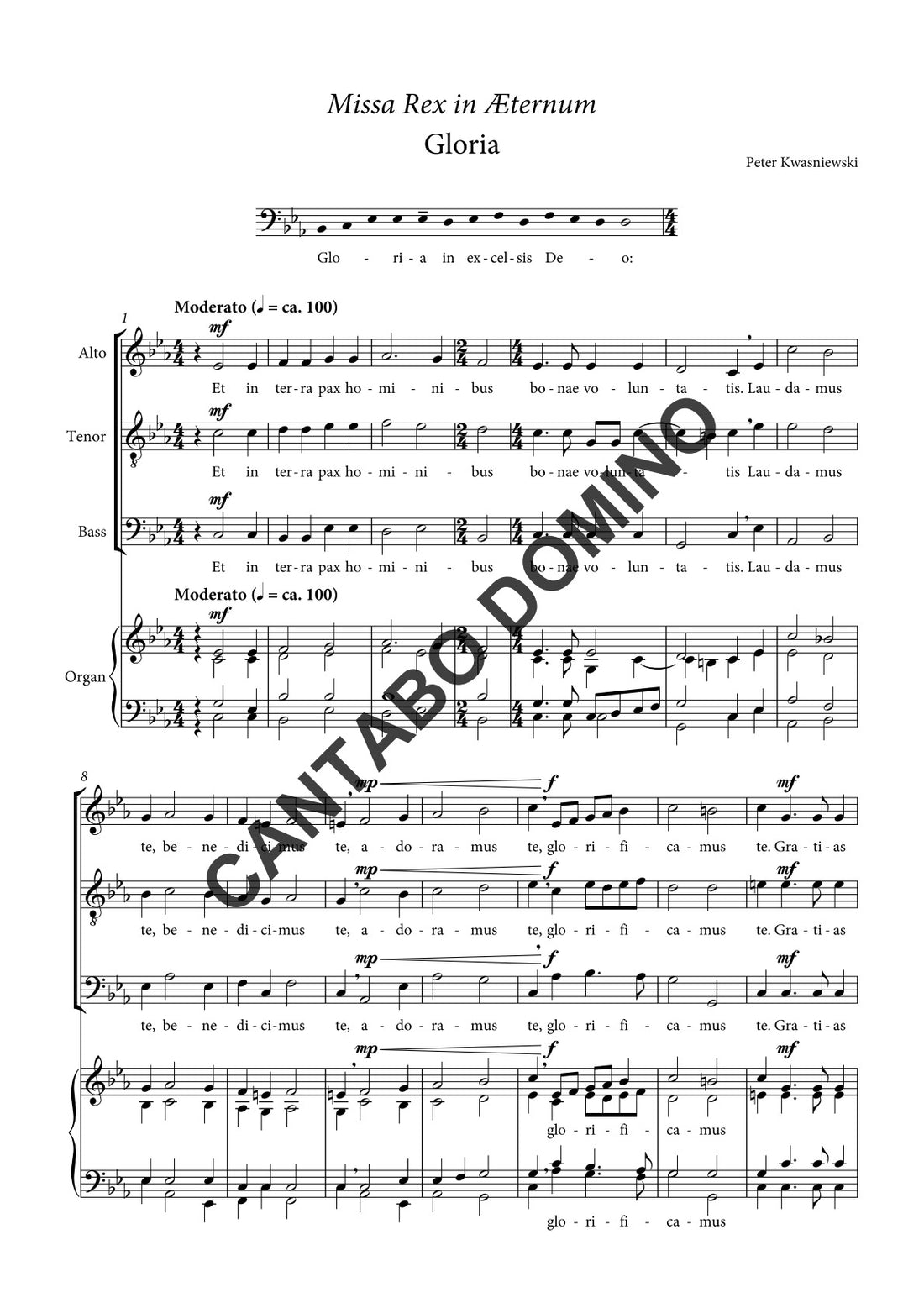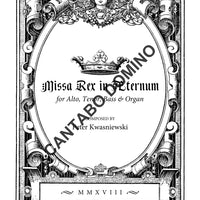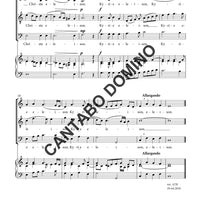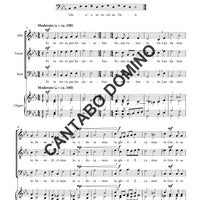 Missa Rex in Æternum (complete)
If you are purchasing for multiple performers, please enter the number of copies you will be making of this piece, as only one download will be available per item purchased.
This Mass, from 2018, was commissioned by the Latin Mass Society of England and Wales and premiered by Matthew Schellhorn at the Shrine of St Augustine of Canterbury.
It is set for Alto, Tenor, Bass, and organ accompaniment, and comprises the Kyrie, Gloria, Sanctus, and Agnus Dei.
The Kyrie, Sanctus, and Agnus Dei of this missa brevis may be performed a cappella, as their texture is three-part throughout. While the Gloria has been written so that an a cappella performance will make musical sense, the organ accompaniment is highly recommended as it includes fuller harmonies.
RECORDINGS will be found in connection with the listings of individual movements.