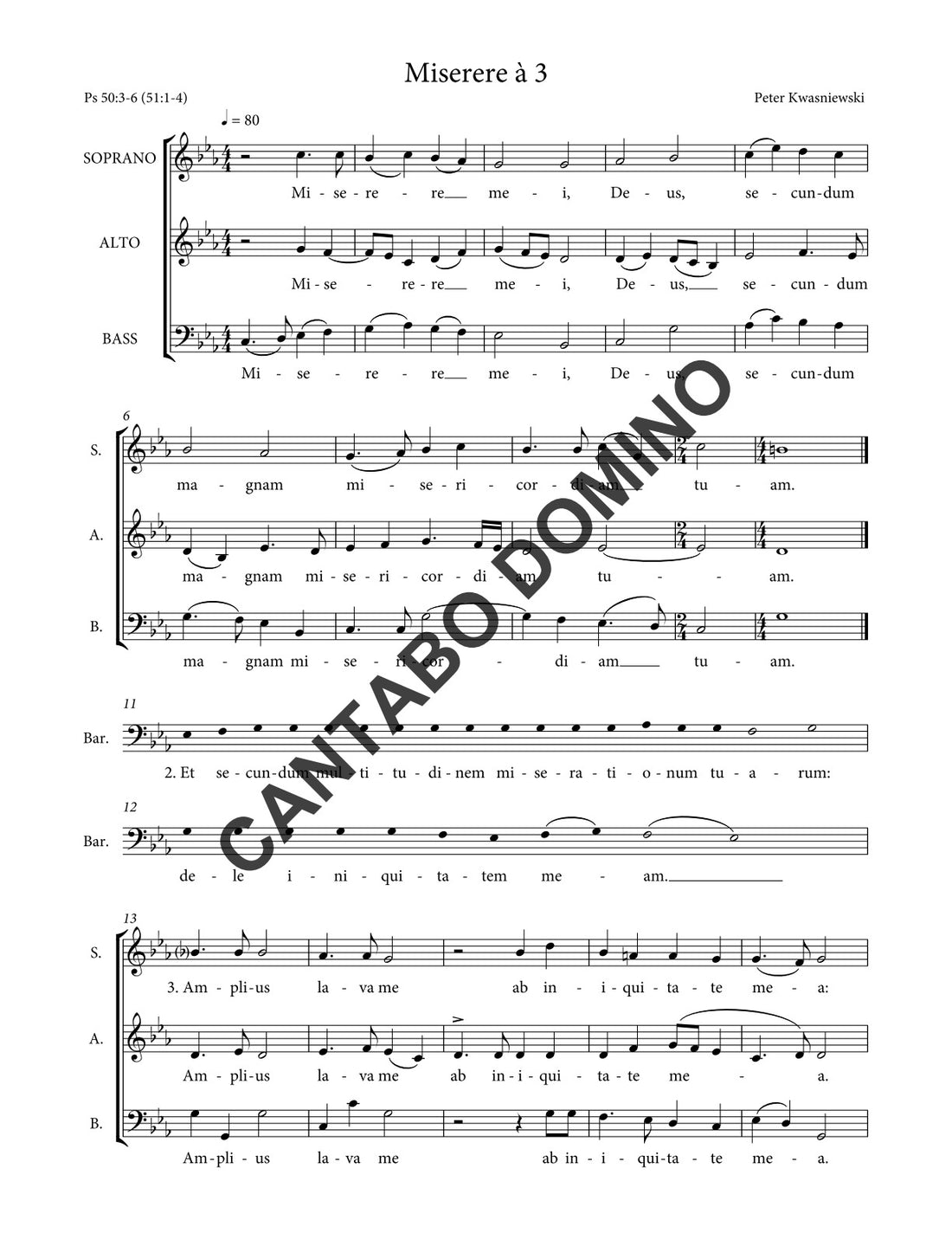 If you are purchasing for multiple performers, please enter the number of copies you will be making of this piece, as only one download will be available per item purchased.
A dignified setting for SAB of several verses of Psalm 50, the Miserere, making use of psalm tone as well as harmonized sections. Ideal for Lent.
Miserere mei, Deus, secundum magnam misericordiam tuam.

Et secundum multitudinem miserationum tuarum:
dele iniquitatem meam. Amplius lava me ab iniquitate mea, et a peccato meo munda me. Miserere...

Quoniam iniquitatem meam ego cognosco: et peccatum meum contra me est semper. Tibi soli peccavi, et malum coram te feci: ut iustificeris in sermonibus tuis et vincas cum iudicaris. Miserere...

Psalm 50:3–6 (51:1–4)

***
Have mercy on me, O God, according to thy great mercy.

And according to the multitude of thy tender mercies:
blot out my iniquity. Wash me yet more from my iniquity, and cleanse me from my sin. Have mercy...

For I know my iniquity, and my sin is always before me. To thee only have I sinned, and have done evil before thee: that thou mayst be justified in thy words and mayst overcome when thou art judged. Have mercy...