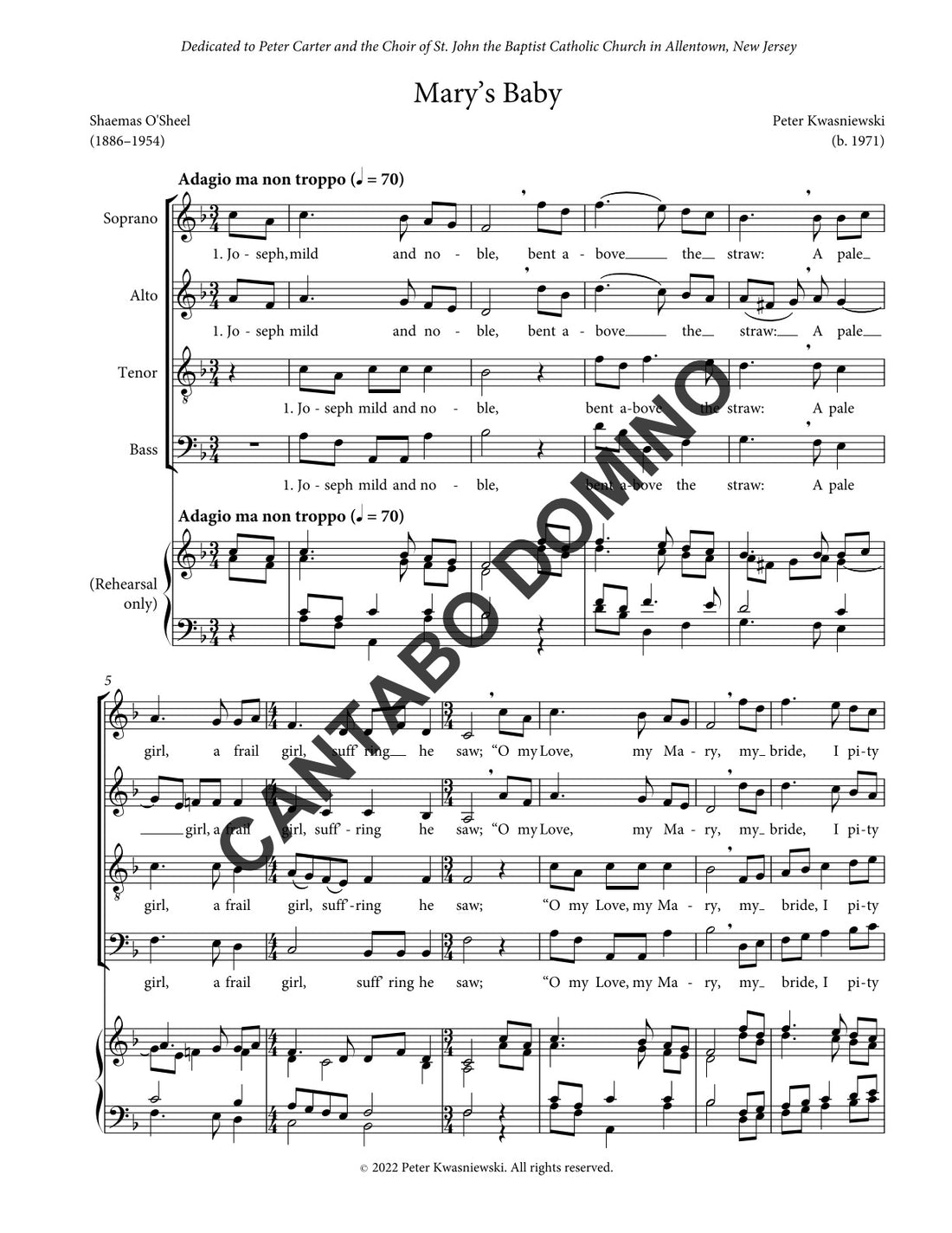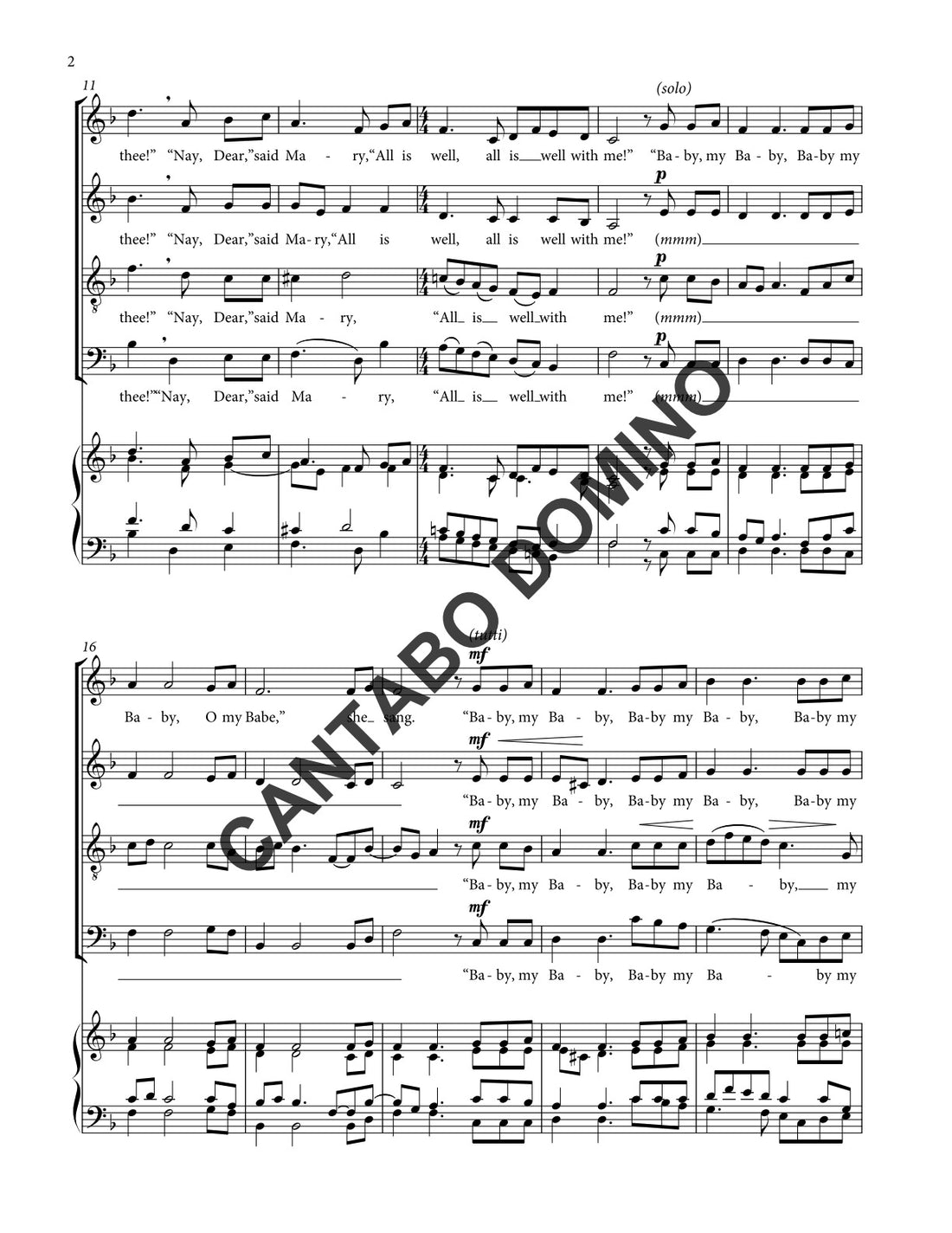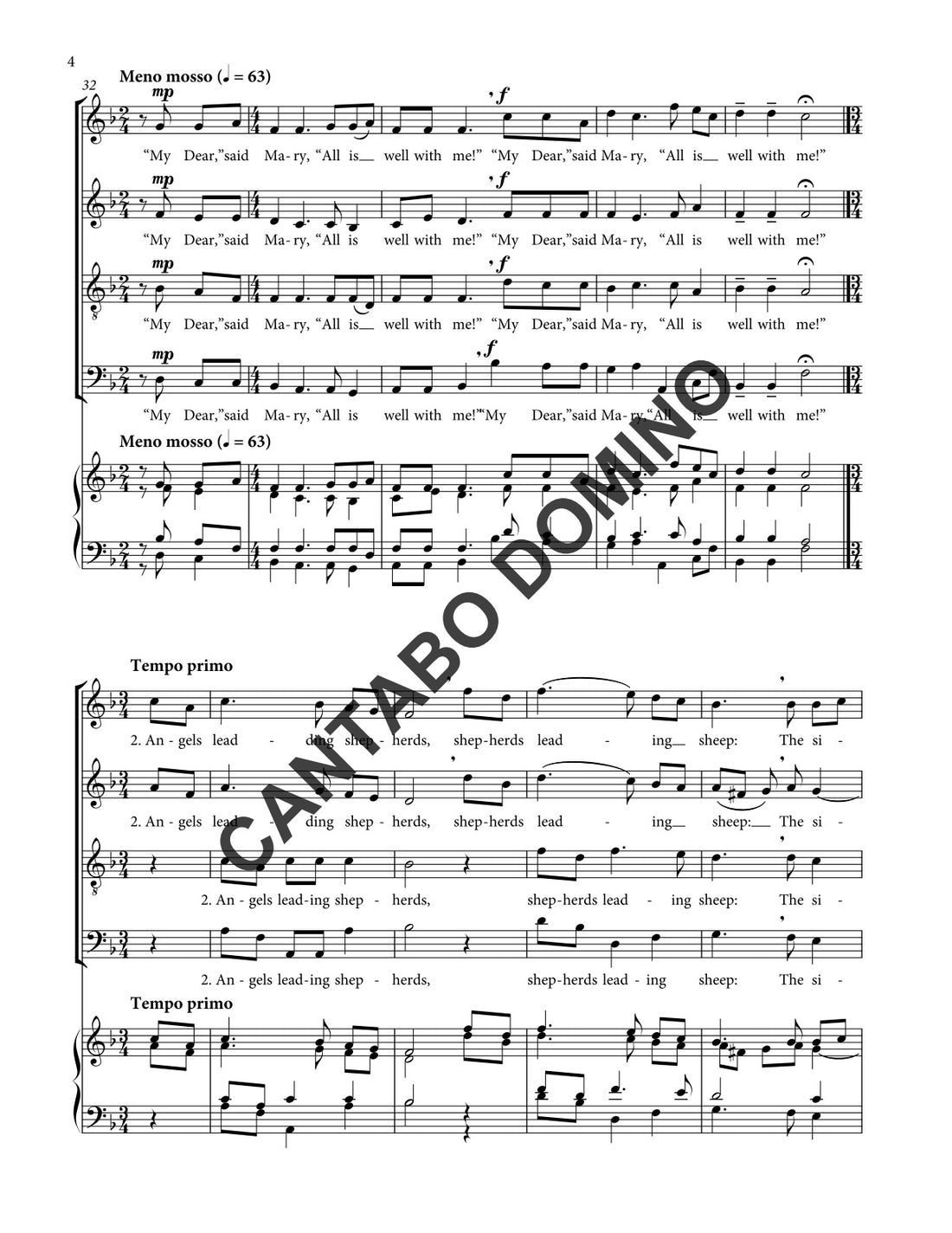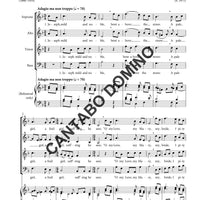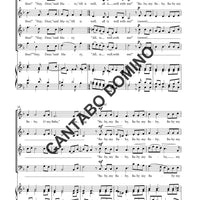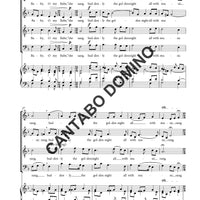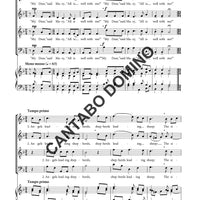 If you are purchasing for multiple performers, please enter the number of copies you will be making of this piece, as only one download will be available per item purchased.
This lilting, sweet Christmas carol has the feeling at points of a lullaby. It is based on a wonderful Irish poem that manages to connect everything: Our Lady, St. Joseph, the baby Jesus, the angels, the shepherds, the star of Bethlehem, the three wise men, and Calvary!
For SATB a cappella chorus.
Joseph, mild and noble, bent above the straw:
A pale girl, a frail girl, suff'ring he saw;
"O my Love, my Mary, my bride, I pity thee!"
"Nay, Dear," said Mary, "All is well with me!"
"Baby, my Baby, O my Babe," she sang.
Suddenly the golden night all with music rang.

Angels leading shepherds, shepherds leading sheep:
The silence of worship broke the mother's sleep.
All the meek and lowly of the world were there;
Smiling she showed them that her Child was fair.
"Baby, my Baby," kissing Him she said.
Suddenly a flaming star through the heavens sped.

Three old men and weary knelt them side by side,
The world's wealth forswearing, majesty and pride;
Worldly might and wisdom before the Babe bent low:
Weeping, maid Mary said "I love Him so!"
"Baby, my Baby," and the Baby slept.
Suddenly on Calvary all the olives wept.

Shaemus O'Sheel (1886–1954)