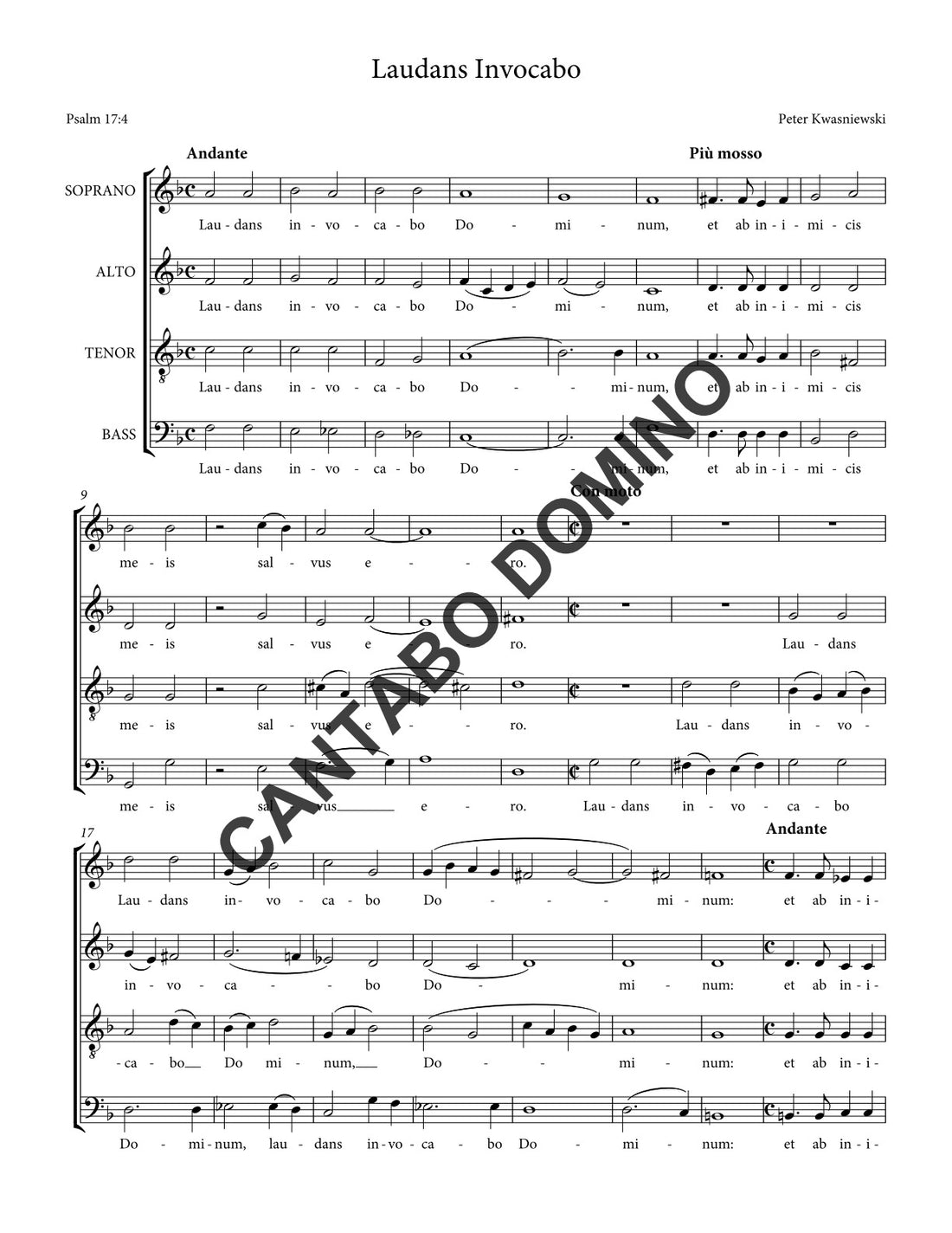 If you are purchasing for multiple performers, please enter the number of copies you will be making of this piece, as only one download will be available per item purchased.
A largely homophonic SATB motet that sets to music, in Latin, one of the most moving verses in the traditional Latin Mass: "Laudans invocabo Dominum, et ab inimicis meis salvus ero" ("Praising, I will call upon the Lord: and I shall be saved from my enemies" - Ps 17:4), said quietly at the altar by the priest as he is preparing to drink the chalice of the Precious Blood.

This motet serves well as a general purpose piece. It could be used as a refrain in between the chanting of psalm verses.
Psalm 17:4

Laudans invocabo Dominum, et ab inimicis meis salvus ero.
[Praising I will call upon the Lord: and I shall be saved from my enemies.]