Jesu dulcis memoria (ATB+organ)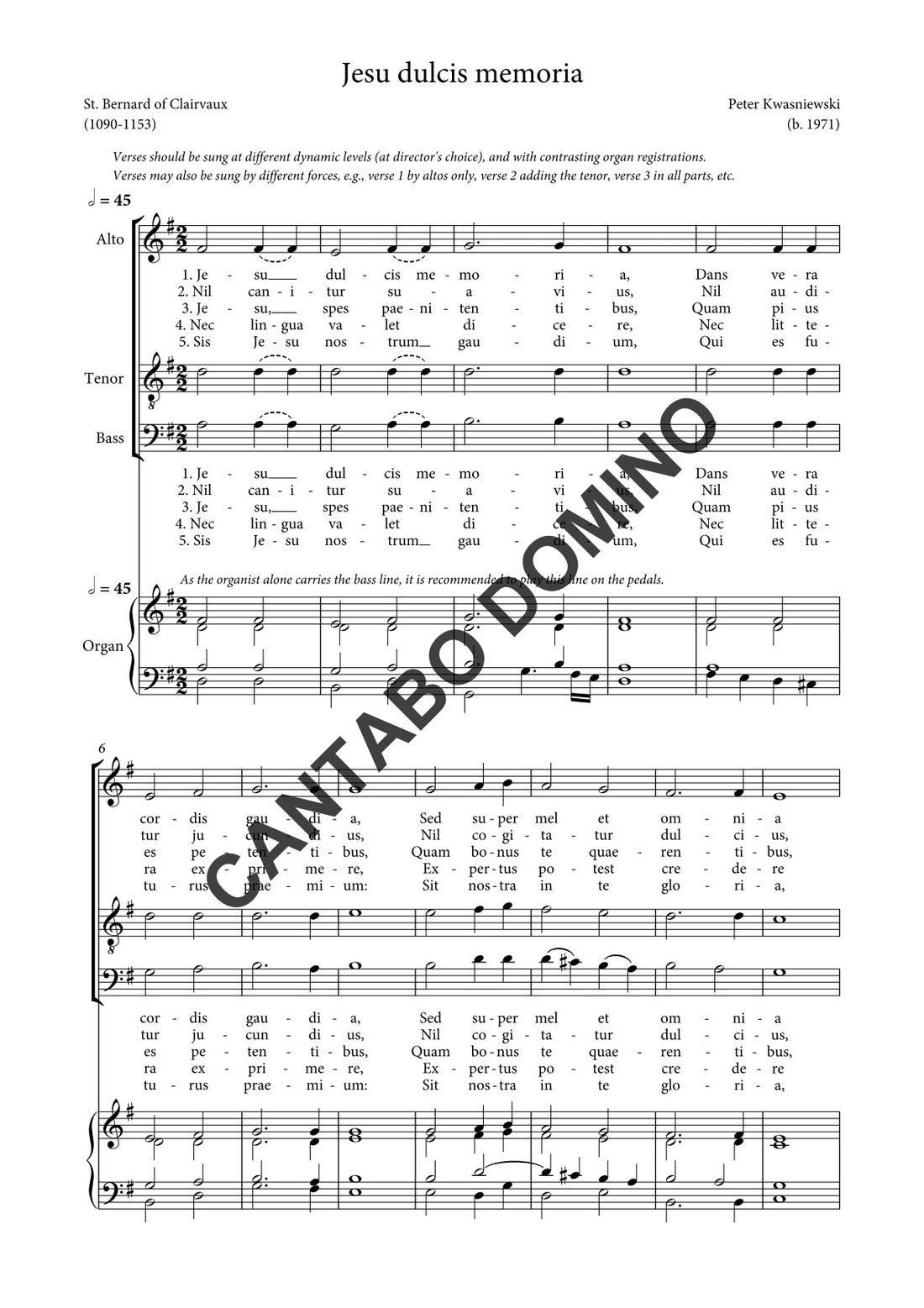 Jesu dulcis memoria (ATB+organ)
If you are purchasing for multiple performers, please enter the number of copies you will be making of this piece, as only one download will be available per item purchased.
An arrangement of the first setting of Jesu dulcis memoria, for ATB and organ.
In the recording, the first and last verses are sung ATB; the second verse, by alto alone; the third verse, by alto and tenor; the fourth verse, by alto and bass. It works well in all of these combinations.