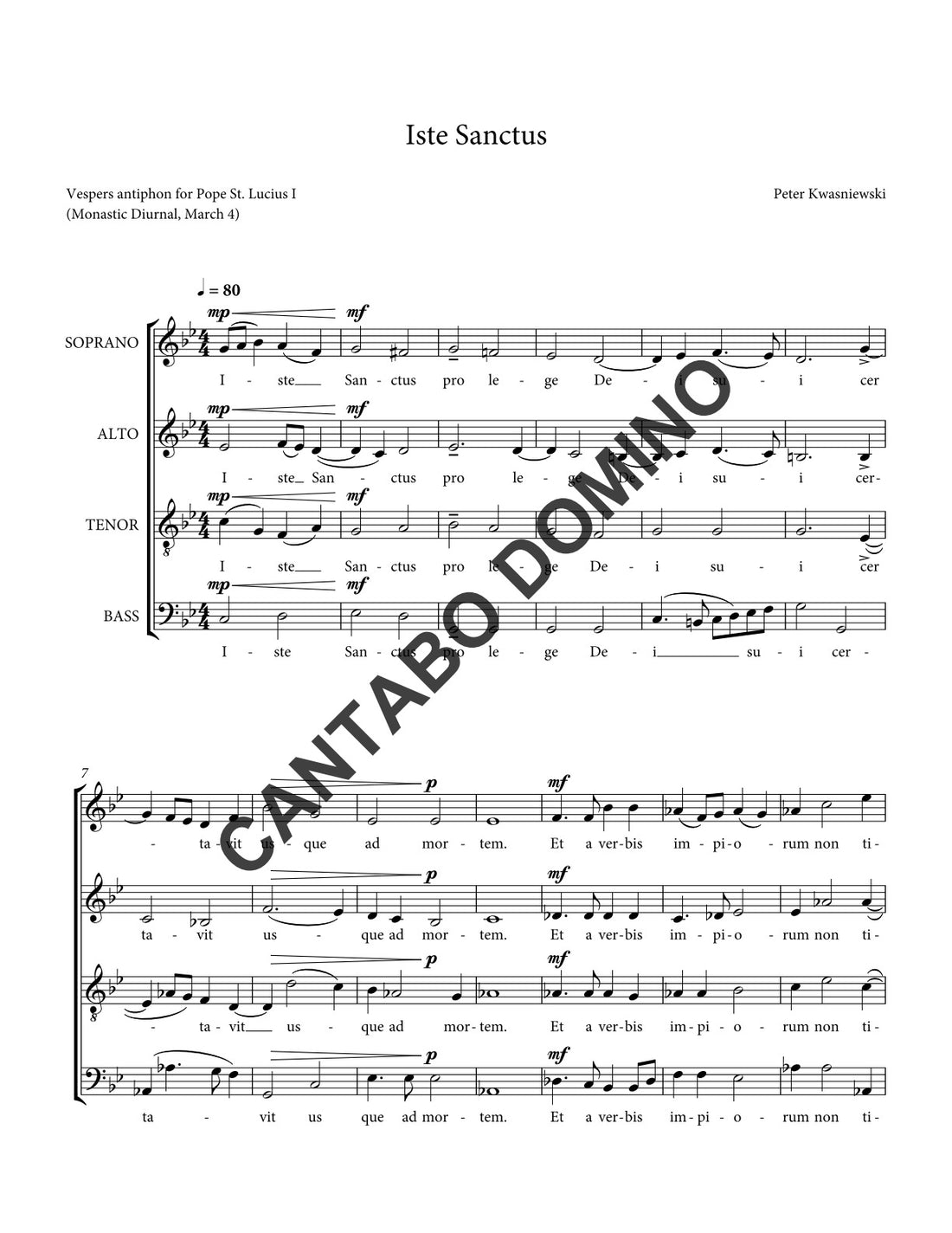 If you are purchasing for multiple performers, please enter the number of copies you will be making of this piece, as only one download will be available per item purchased.
This SATB Latin motet sets the Magnificat antiphon for the feast of a martyr. It would work well for any confessor saint. Concludes with a contrapuntal Amen.
Iste sanctus pro lege Dei sui,
certavit usque ad mortem
et a verbis impiorum non timuit
fundatus enim erat supra firmam petram.

TRANSLATION:
This is a saint who, for the law of his God,
strove even unto death
and feared nothing from the words of the impious,
for he was founded on a sure rock.