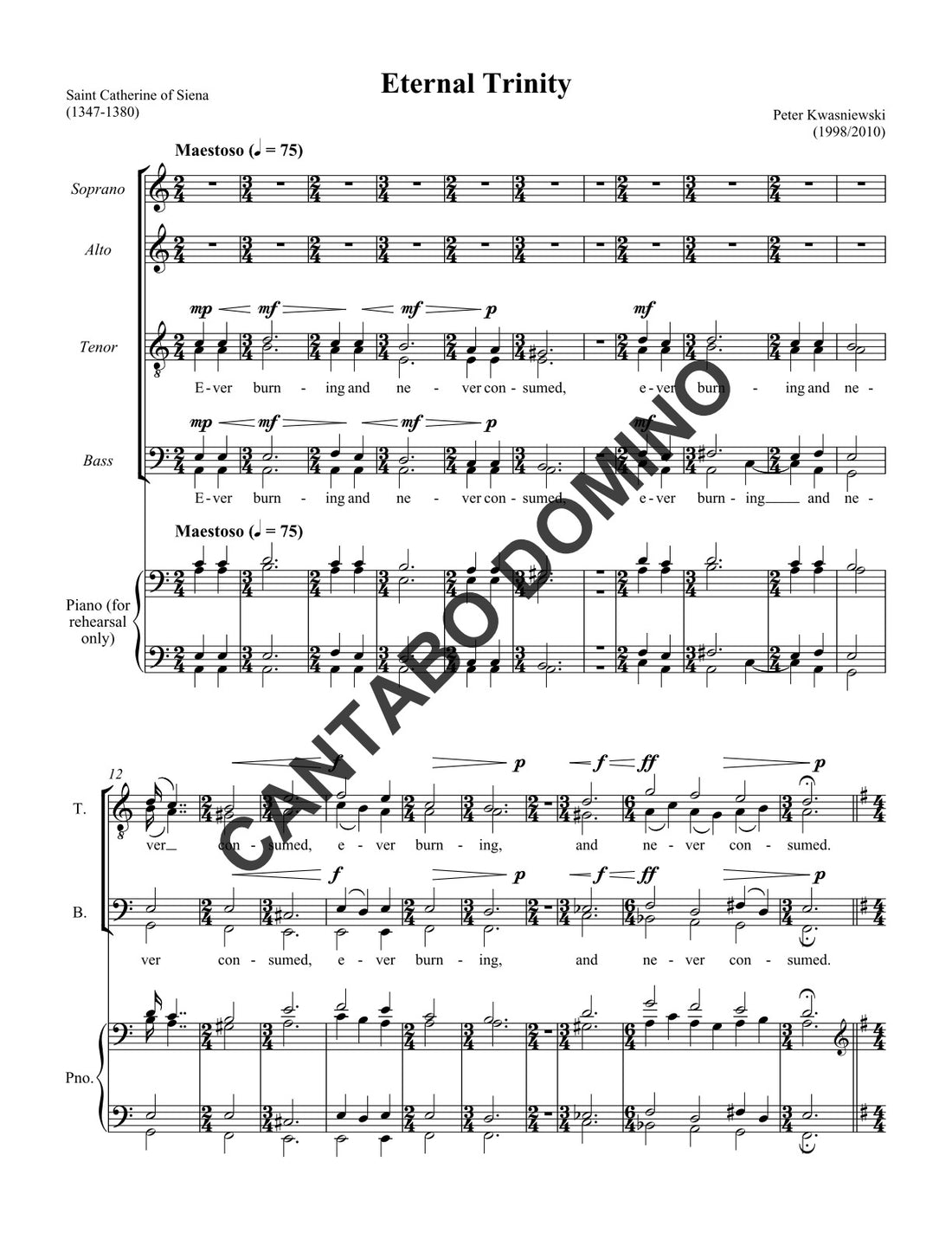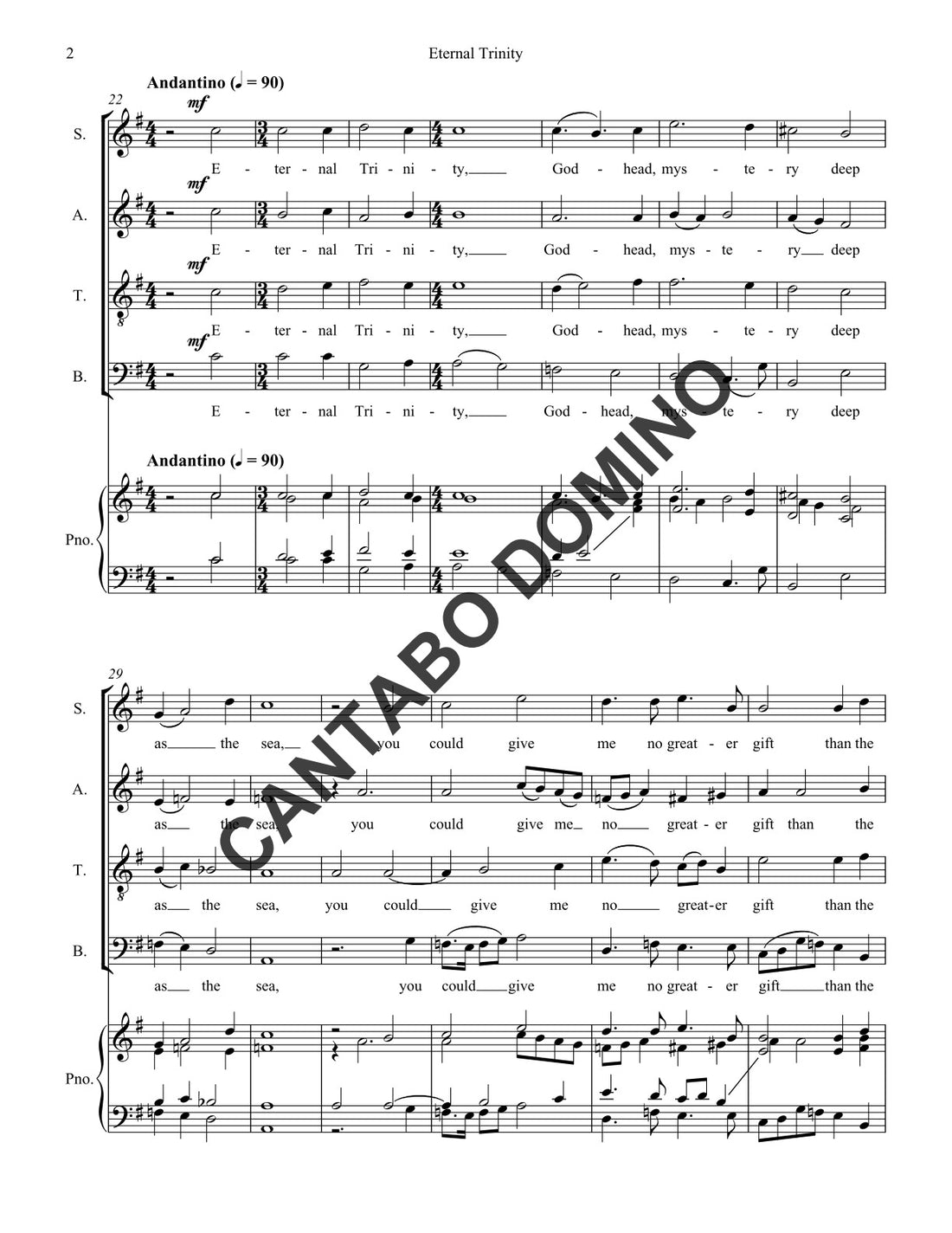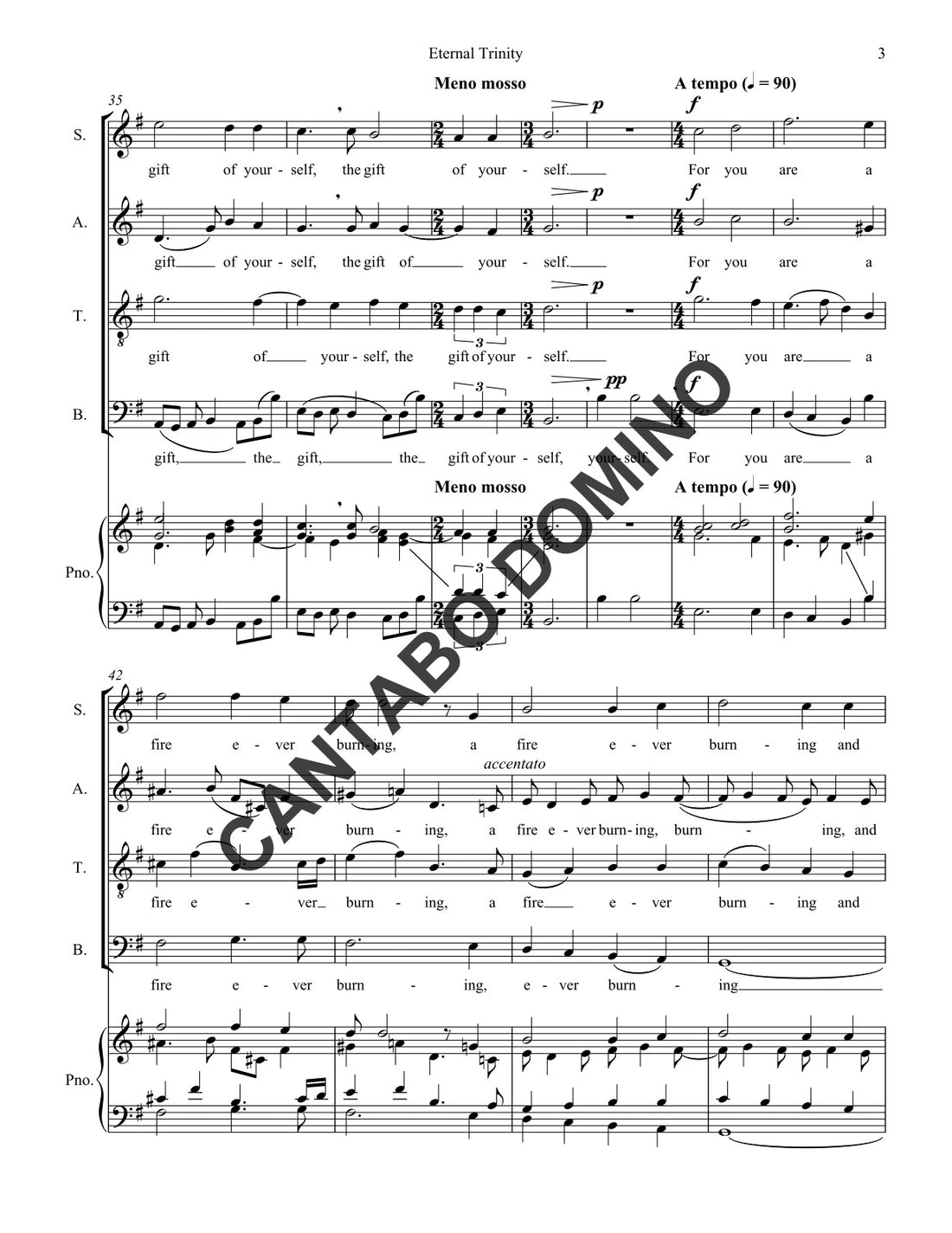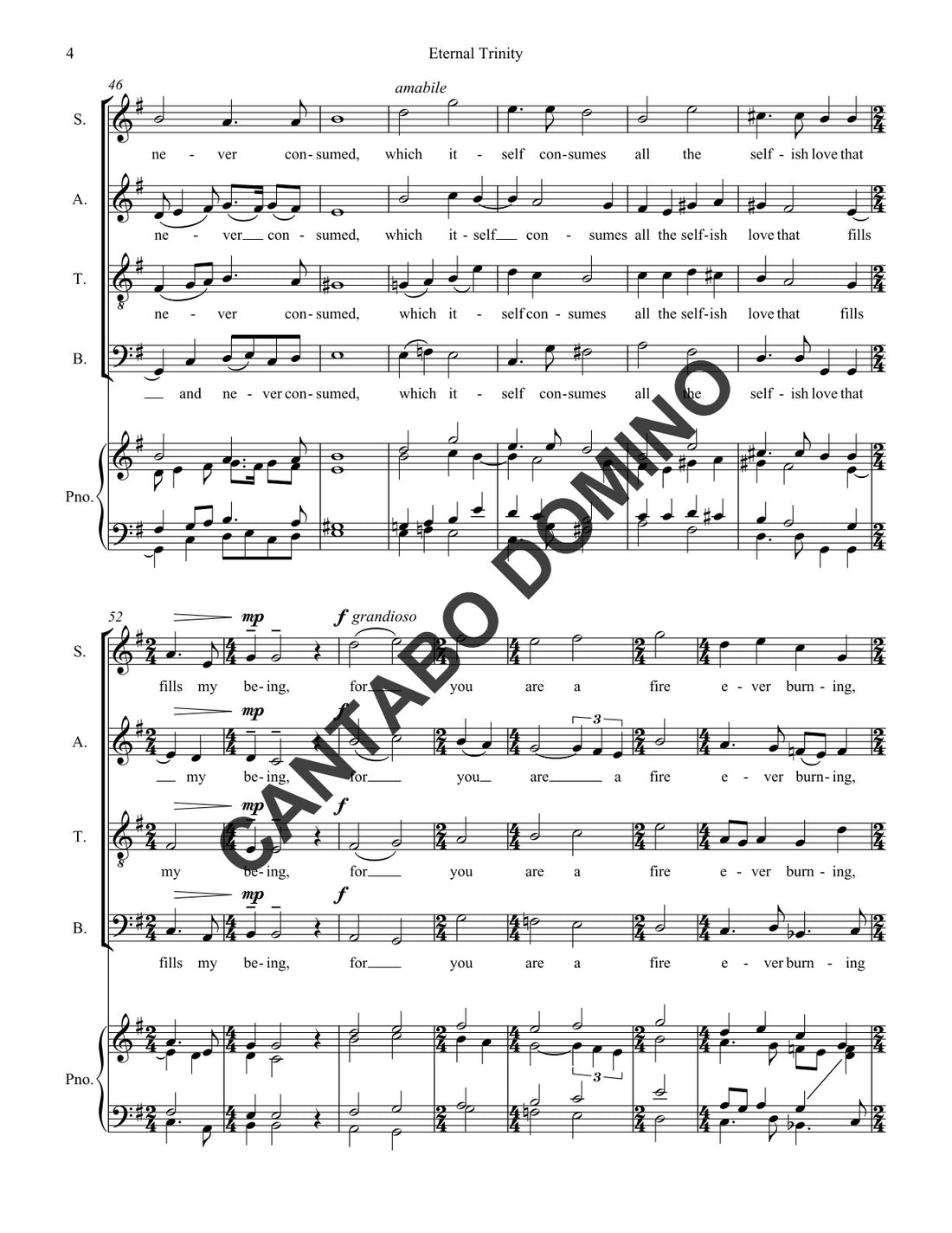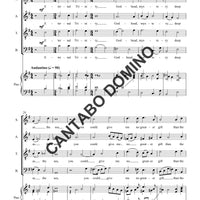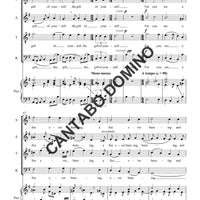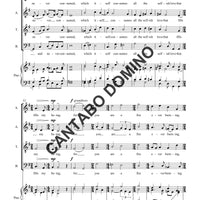 If you are purchasing for multiple performers, please enter the number of copies you will be making of this piece, as only one download will be available per item purchased.
SATB chorus, with divisi
Duration: 8½ minutes
The present work falls into a clear pattern: ABCB′A′ + Amen (where A comprises measures 1–21, B 22–71, C 72–112, B′ 113–162, A′ 163–183, and the Amen, 184–208). Choirs without the resources for SSAA and TTBB divisi may omit the A/A′ portions, taking m. 22 as the start and leaping from the cadence at m. 165 to the Amen at m. 188.  The resulting version retains its coherence even if it lacks the contemplative framework provided by the A/A′ portions that anticipate and echo Saint Catherine's prayer—a prayer set in its entirety as the heart of the work (BCB′).  Alternatively, the A/A′ portions may be sung by four male and four female soloists.
Eternal Trinity, Godhead,
mystery deep as the sea,
you could give me no greater gift
than the gift of yourself.

For you are a fire ever burning and never consumed,
which itself consumes all the selfish love that fills my being.

Yes, you are a fire that takes away the coldness,
illuminates the mind with its light,
and causes me to know your truth.

And I know that you are beauty and wisdom itself.
The food of angels, you gave yourself to man
in the fire of your love.

(from The Dialogue of Saint Catherine of Siena)