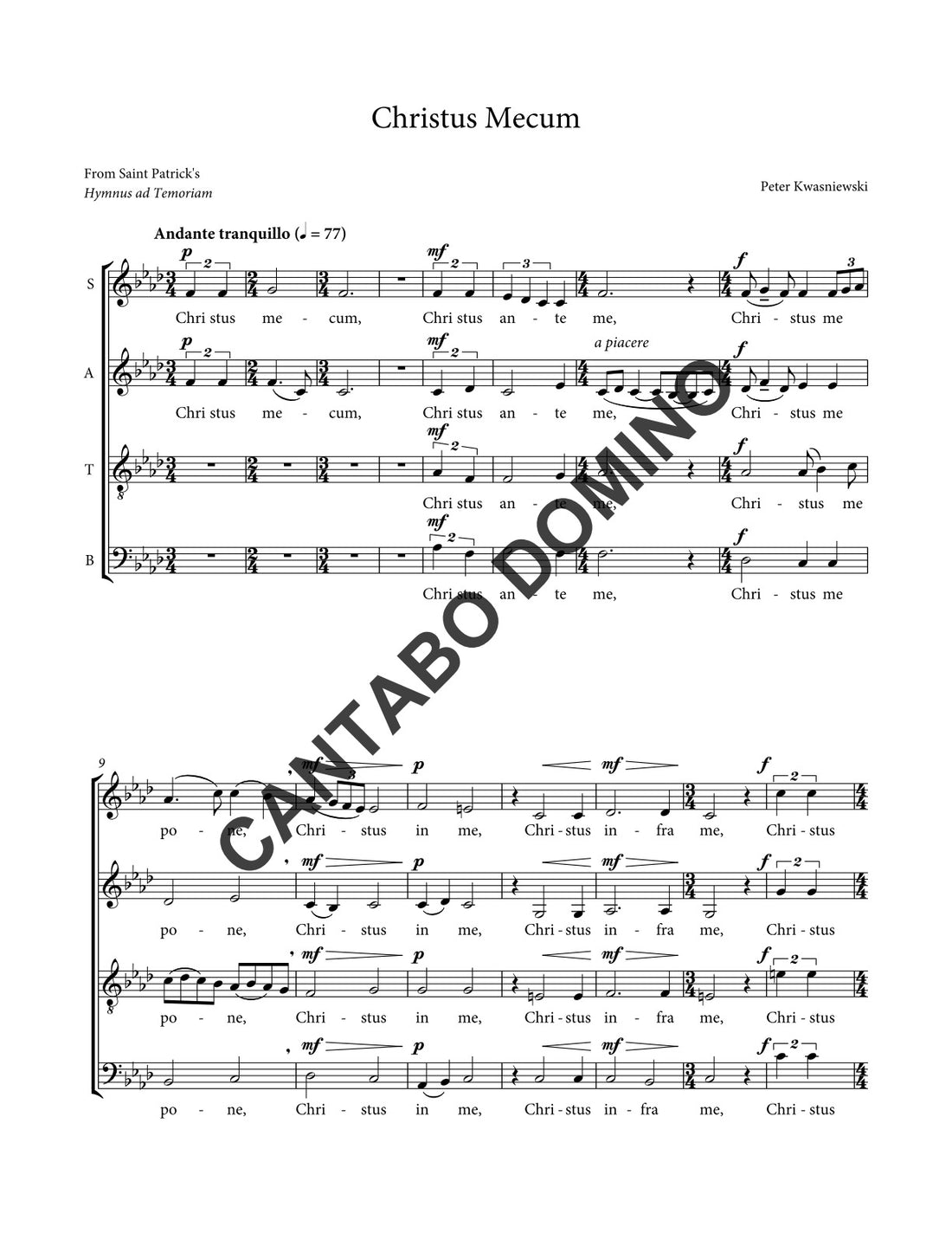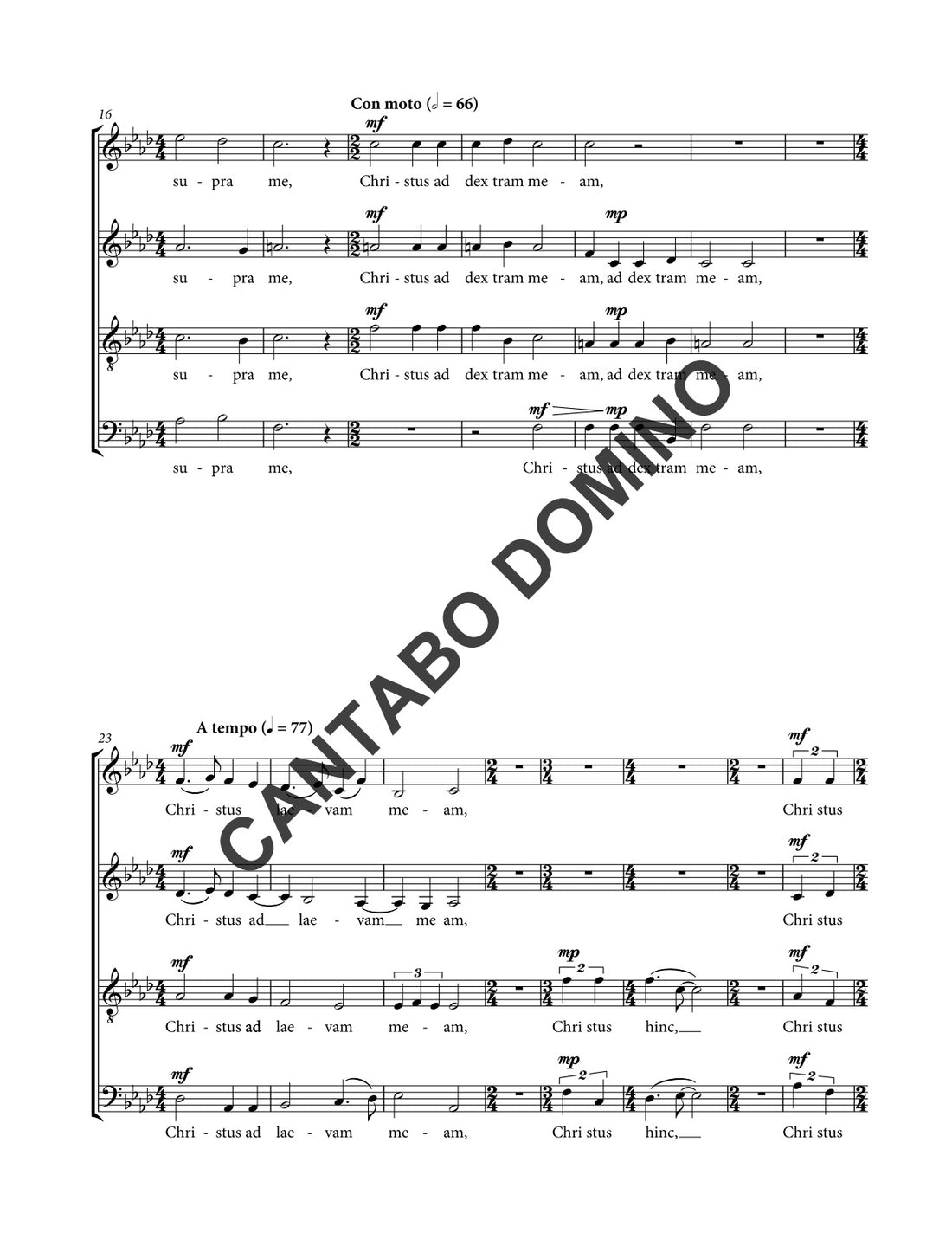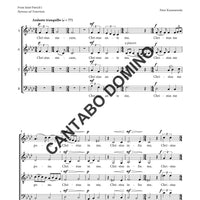 If you are purchasing for multiple performers, please enter the number of copies you will be making of this piece, as only one download will be available per item purchased.
A goodly portion of the famous text of "St. Patrick's Breastplate," in its original Latin, is here set to music for SATB choir.
Christus mecum,
Christus ante me,
Christus me pone,
Christus in me,
Christus infra me,
Christus supra me,
Christus ad dextram meam,
Christus ad laevam meam,
Christus hinc,
Christus illinc,
Christus a tergo.
Christus in corde omnis hominis quem alloquar,
Christus in ore cujusvis qui me alloquatur,
Christus in omni oculo qui me videat,
Christus in omni aure quae me audiat.
Credo in Trinitatem sub Unitate numinis elementorum.
Domini est salus,
Domini est salus,
Christi est salus,
Salus tua, Domine, sit semper nobiscum.

TRANSLATION
Christ with me,
Christ before me,
Christ behind me,
Christ in me,
Christ beneath me,
Christ above me,
Christ at my right,
Christ at my left,
Christ at this side,
Christ at that side,
Christ at my back.
Christ [be] in the heart of every man
to whom I speak,
Christ [be] in the mouth of every man
who speaks to me,
Christ in every eye that sees me,
Christ in every ear that hears me.
I believe in the Trinity, under the Unity of
the God of the elements.
Salvation is of the Lord.
Salvation is of the Lord.
Salvation is of Christ.
May Thy salvation, O Lord, be ever with us.