Benedicta et venerabilis es (Graduale)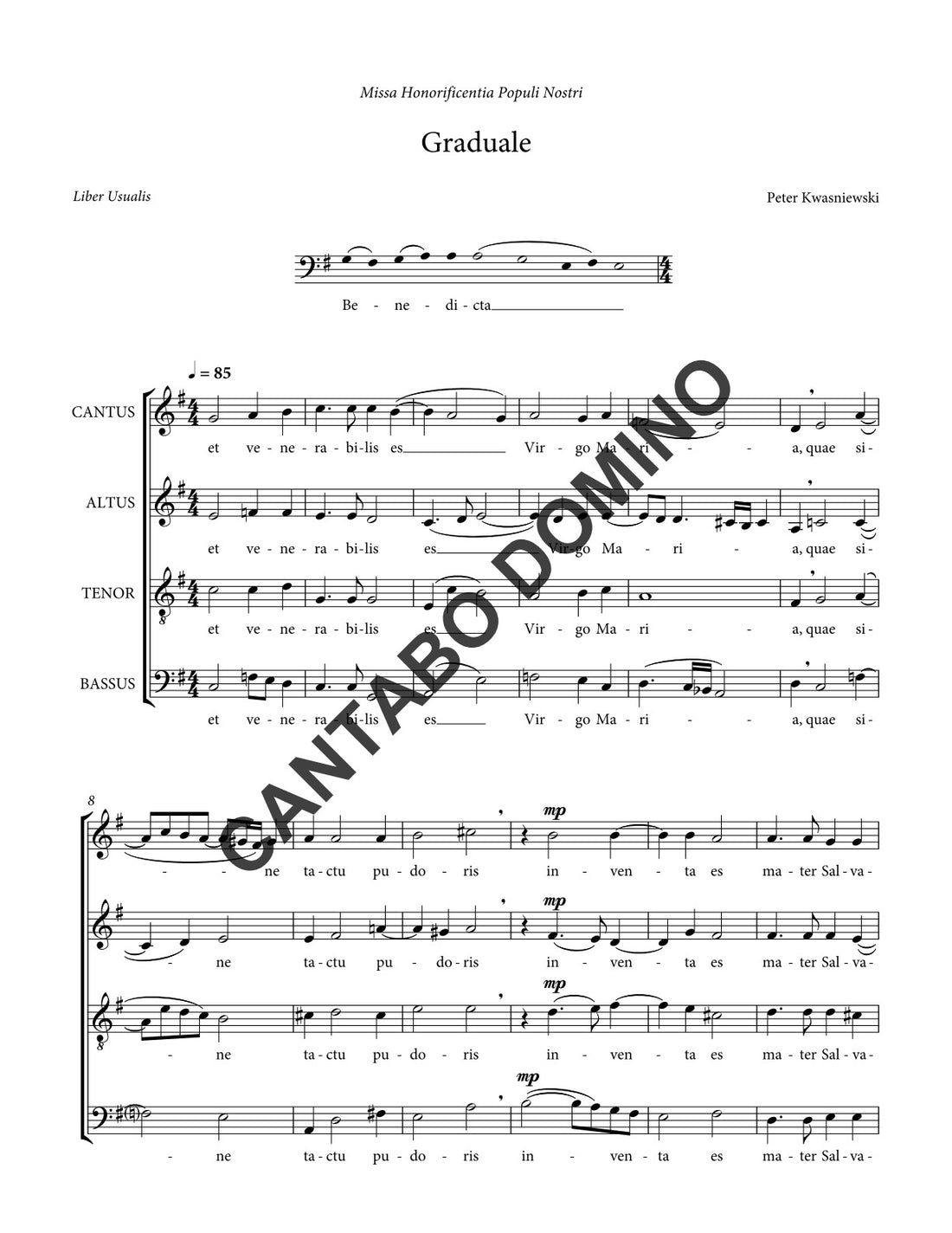 Benedicta et venerabilis es (Graduale)
If you are purchasing for multiple performers, please enter the number of copies you will be making of this piece, as only one download will be available per item purchased.
An SATB setting of one of the Marian Gradual texts from the Roman liturgy. May be used as a Marian motet on any suitable occasion.
(Also available as part of the Missa Honorificentia Populi Nostri, which contains the full Ordinary of the Mass and the Proper of Our Lady of Innsbruck.)
Benedicta et venerabilis es, Virgo Maria: quae sine tactu pudoris inventa es Mater salvatoris. Virgo Dei Genitrix, quem totus non capit orbis, in tua se clausit viscera factus homo.

Blessed and venerable art thou, O Virgin Mary, who, without damage to Thine integrity, wast found the Mother of the Saviour. Virgin Mother of God, He whom the whole world containeth not, enclosed Himself in thy womb, being made man.