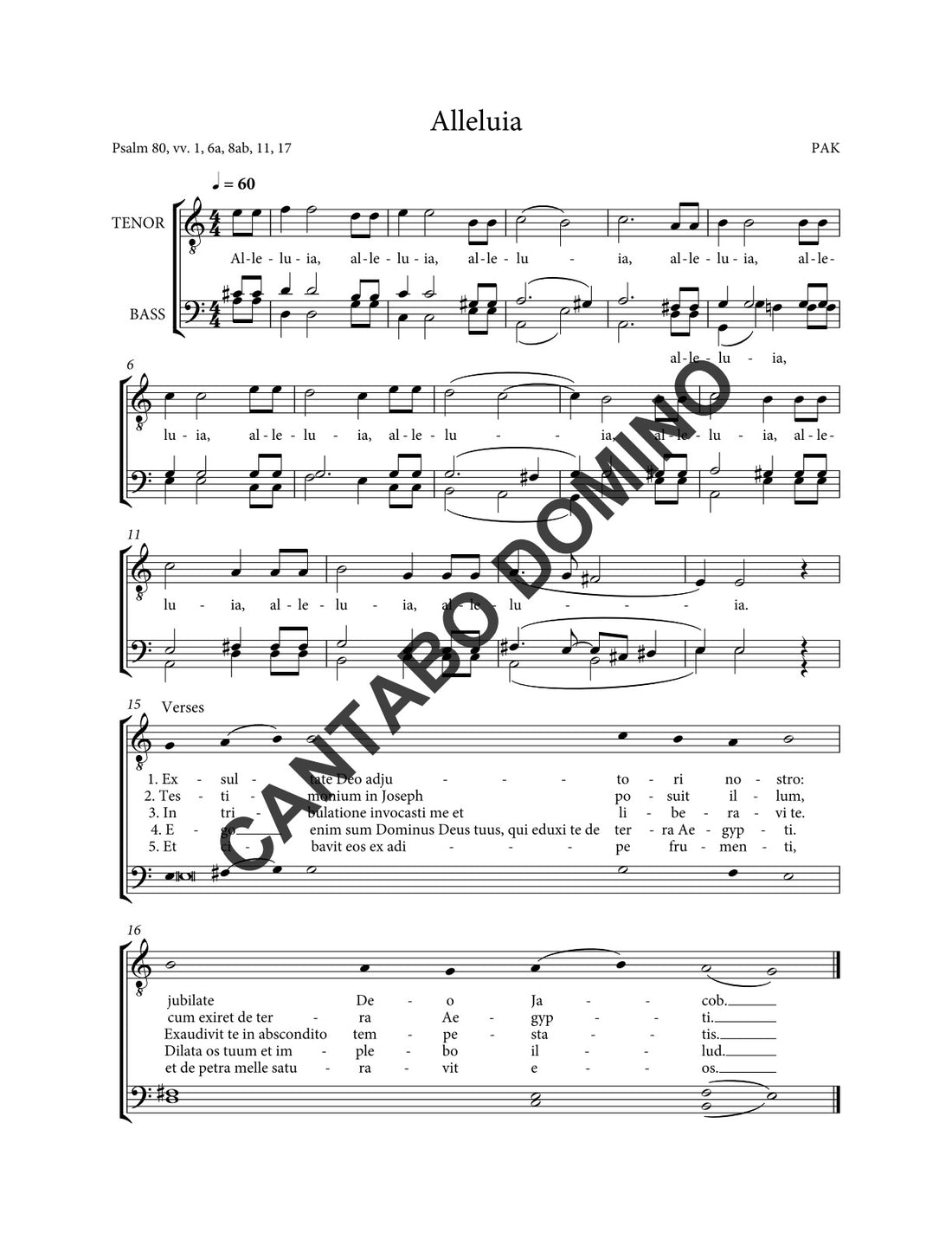 If you are purchasing for multiple performers, please enter the number of copies you will be making of this piece, as only one download will be available per item purchased.
A Byzantine-flavored setting of the Alleluia, with verses from Psalm 80 in Latin. 
The score is given in two versions: TBB (or TTB) and AAB. Could be sung an octave up by SSA (or SAA), etc.
Exsultate Deo adjutori nostro; jubilate Deo Jacob.
Testimonium in Joseph posuit illud, cum exiret de terra Aegypti.
In tribulatione invocasti me, et liberavi te. Exaudivi te in abscondito tempestatis.
Ego enim sum Dominus Deus tuus, qui eduxi te de terra Aegypti. Dilata os tuum, et implebo illud.
Et cibavit eos ex adipe frumenti, et de petra melle saturavit eos.

TRANSLATION
Rejoice to God our helper: sing aloud to the God of Jacob.
He ordained it for a testimony in Joseph, when he came out of the land of Egypt.
Thou calledst upon me in affliction, and I delivered thee: I heard thee in the secret place of tempest.
For I am the Lord thy God, who brought thee out of the land of Egypt: open thy mouth wide, and I will fill it.
And he fed them with the fat of wheat, and filled them with honey out of the rock.