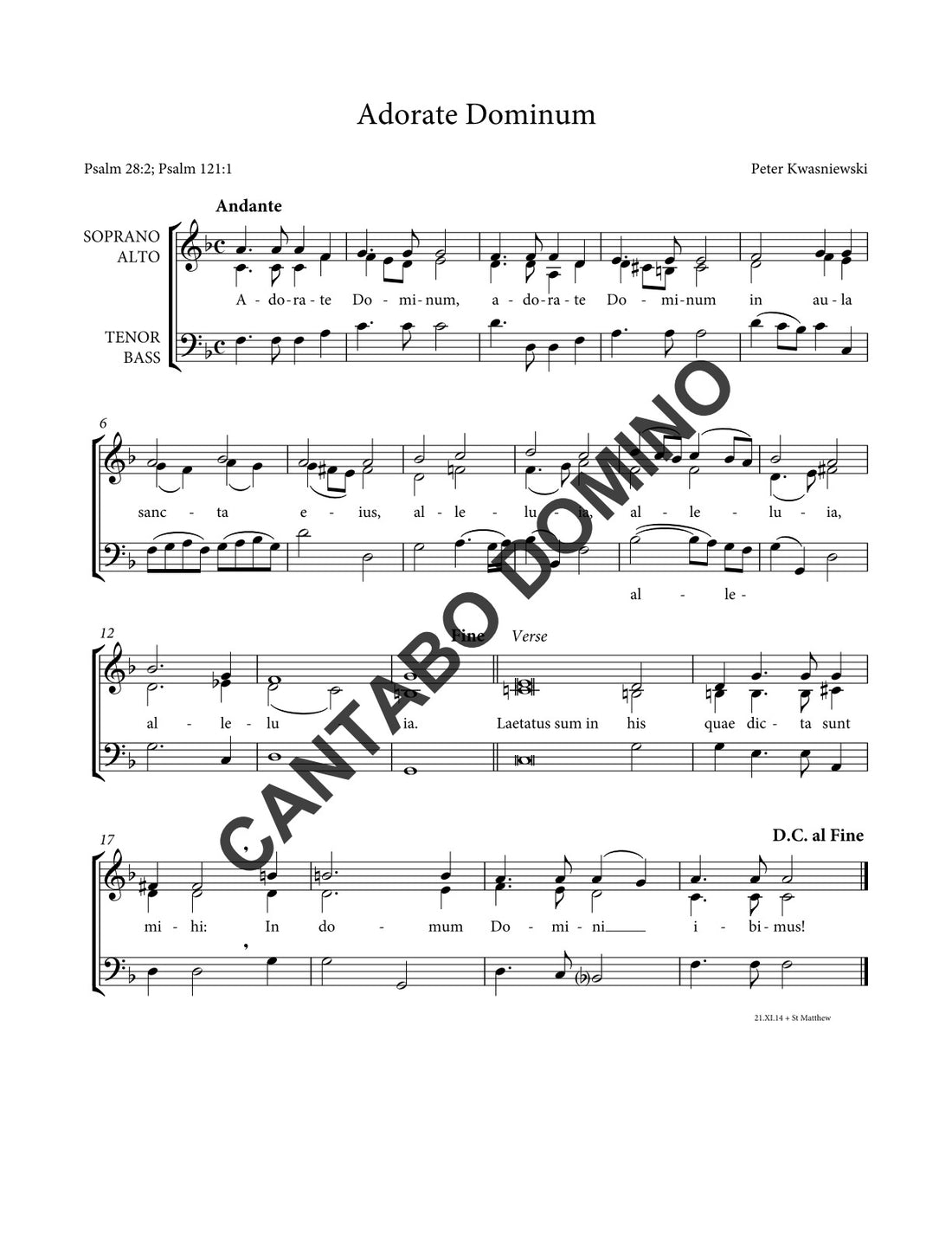 If you are purchasing for multiple performers, please enter the number of copies you will be making of this piece, as only one download will be available per item purchased.
Adorate Dominum in atrio sancto ejus. Laetatus sum in his quae dicta sunt mihi: In domum Domini ibimus. (Ps 28:2; 121:1)

Adore ye the Lord in his holy court. I rejoiced at the things that were said to me: We shall go into the house of the Lord.