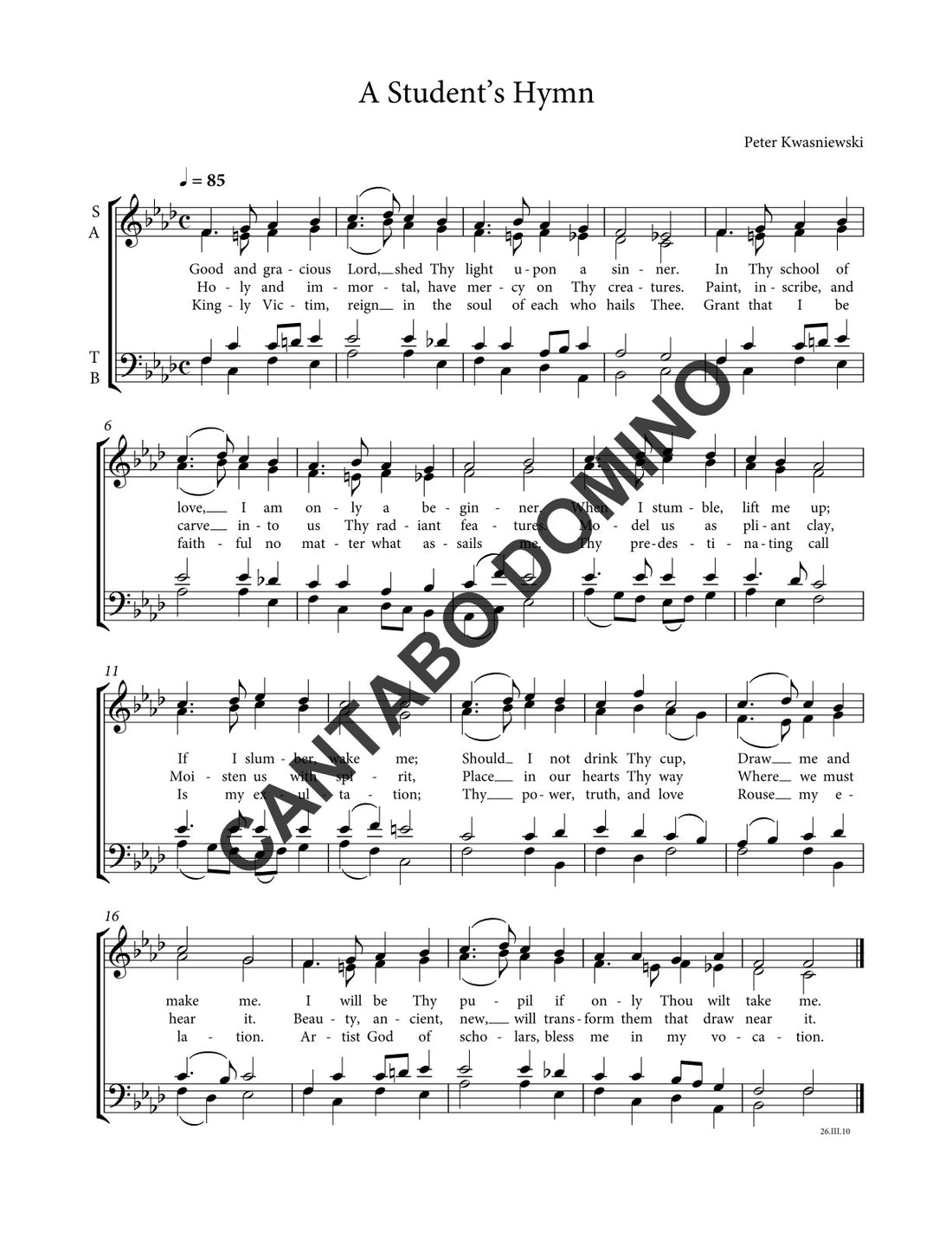 If you are purchasing for multiple performers, please enter the number of copies you will be making of this piece, as only one download will be available per item purchased.
This English hymn in three rhyming verses (lyrics by composer) is especially suited for academic environments. It expresses the essence of the Christian life using school metaphors.
A Student's Hymn
(Peter Kwasniewski)

1. Good and gracious Lord, shed Thy light upon a sinner.
In Thy school of love, I am only a beginner.
When I stumble, lift me up;
If I slumber, wake me;
Should I not drink Thy cup,
Draw me and make me.
I will be Thy pupil
If only Thou wilt take me.

2. Holy and immortal, have mercy on Thy creatures,
Paint, inscribe, and carve into us Thy radiant features,
Model us as pliant clay,
Moisten us with spirit,
Place in our hearts Thy way,
Where we must hear it.
Beauty, ancient, new, will
Transform them who draw near it.

3. Kingly Victim, reign in the soul of each who hails Thee.
Grant that I be faithful no matter what assails me.
Thy predestinating call
Is my exultation;
Thy power, truth, and love
Rouse my elation.
Artist God of scholars,
Bless me in my vocation.